After many years (six? seven? whatever, an eternity) of having the original model on the market without having found a replacement, today the Garmin Swim 2 is presented.
It does not only swim in pools, it also has support for open water (because it has GPS) as well as profiles for running, cycling and cardio. And of course, in 2019 it also includes activity measurement, optical heart rate monitor and mobile phone notifications, as it could not be otherwise.
Garmin Swim 2 Specifications
Inside (and out), the Garmin Swim 2 is a Forerunner 45Garmin didn't even stop to think about designing the Swim 2. To all intents and purposes it offers the same functions as its almost twin brother, except with a clear swimming orientation.
Garmin Swim 2 on the left, Garmin Forerunner 45 on the right. Yes, sons of the same mother.
Not simply a Forerunner 45 with swimming profiles, Garmin has included some extra features in the Swim 2, including things that have not been offered in other models until now (but will surely come in other recent models).
But I'll start with the basics. If you already know or have used a Garmin in swimming - especially triathlon models like Forerunner 935 You can configure different pool lengths and several screens with multiple data (all specific to swimming). There is an option to record exercises independently and then add up the distance covered (for example, table exercises where you do not move your arms and therefore the distance is not recorded by the watch). And of course there is swimming style detection, although in the case of the Swim 2 there is a possibility to disable this option, something not present in the other Garmin watches.
In the Swim 2 it is possible to record the heart rate directly through the watch, as in all other watches using the Garmin Elevate v3 optical sensor.
However, it also offers the possibility of using external pulse sensors, being compatible with HRM-Tri and HRM-Swim.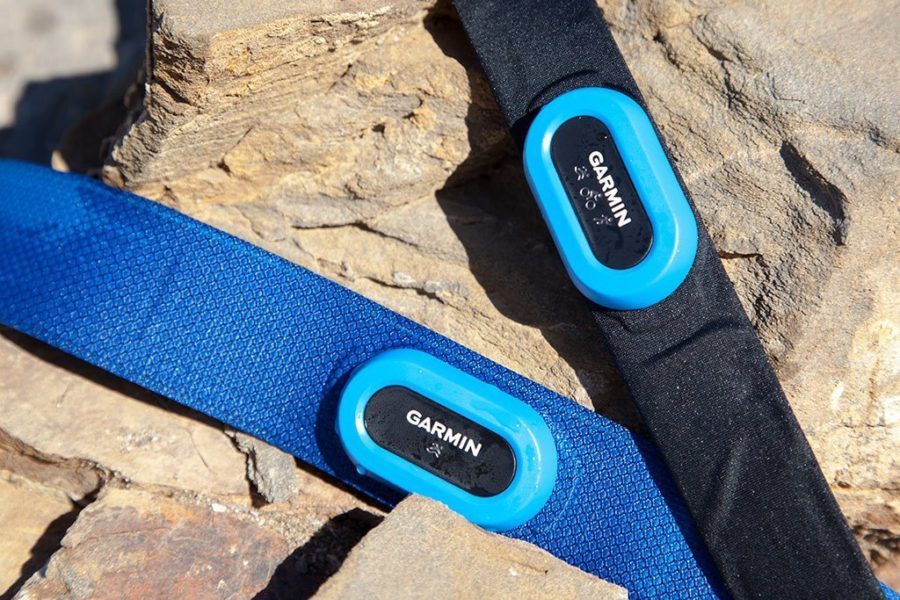 It is also compatible with swimming training, which is basic for the Critical Swimming Speed (CSS) calculation function, which is one of its novelties, perhaps the main one, and which I will explain later.
In addition to all the pool functions, another highlight of the Garmin Swim 2 (especially compared to the original model) is that it has GPS. Of course with the well-known Sony chipset with support for GPS, GPS+GLONASS and GPS+Galileo.
The use of satellites is not only for open water swimming (something that, I remember, was not supported by the original Garmin Swim), but also for running or cycling profiles that are available.
But let's move on to the specifics.
New Garmin Swim 2
Critical swimming speed
The critical swimming speed is the speed that we can maintain for a long time. It would be the equivalent of the lactate threshold in running or the FTP in cycling. To calculate it, it is not necessary to have the Swim 2, it is simply necessary to do two intervals of 400m and 200m, using any of the multiple calculators that we can find on the internet or apply the formula directly.
What the Garmin Swim 2 does do is keep a record, which can be compared over time. It is really a data that serves not only to calculate what our swimming rhythm can be for a competition, but mainly to make the comparison with the passing of the months and see how we are improving with the training we are doing.
Pace alert
There are more new features, such as a pace alert that adds to the time and distance alert. The way it works is that after setting the length and a target pace, the watch will do the math and vibrate when you need to get to the edge of the pool.
That is, suppose you are in a 50m pool and you want to do a series at a rate of 1:20min/100m. After entering this data the clock will vibrate and emit a tone every 40 seconds, which is when you should be doing the turn. That way you can know if you are ahead or behind your set goal.
Automatic Pause
Just as in running or cycling, Garmin has added the automatic pause to swimming - not a new idea, as it is included by default in Suunto watches.
Basically, you start your training by pressing the start button, and you forget to touch the watch again until you finish it. The watch will detect when you stop swimming afterwards and will go directly into sleep mode (as if you were to press the return button), and when you start swimming again it will start recording again, but on a new lap.
Unlike Suunto it's an option that can be turned on or off, which I think is more accurate because it's not always something that makes sense. If you have very well defined intervals and breaks you can use it perfectly, but if we're varying exercises and with short breaks the automatic detection can be problematic.
Deferred start
Finally there is the delayed start. It is simply a 3-second countdown from the time you press the start button until the workout begins to be recorded. The goal is clear: not to have tenths of a second in the air.
Imagine that you want to do a full 50m, every tenth counts when comparing results. You can press the start button and jump to the head when the clock vibrates indicating the start.
Garmin Swim 2, availability and price
The Garmin Swim 2 will be available in the next few days, which is normal because based on an available clock (Garmin Forerunner 45) you simply have to load the specific firmware and prepare the box. There is nothing that can delay availability beyond the time it takes for the distribution.
And then we come to the most controversial point: the price. It costs £249, which I think is quite expensive. It's £100 more than the original model. It's true that we now have GPS, which measures activity, synchronises via Bluetooth and displays notifications, etc.; but it's no less true that it's still a Forerunner 45 which costs £199. And what Garmin has added to it is just software tweaks, nothing significant or which has taken months of development to implement.
If sales are not too high I think Garmin has (quite) a lot of room for manoeuvre and will adjust its price accordingly.
In the meantime, it will have to compete with many other models that may not be called "Swim" and may not be as focused on swimming as the new Garmin model; but competition is fierce and there are watches like the Suunto Spartan Trainer or Polar Vantage MThese watches are very capable not only in swimming but also in other sports and can be obtained for lower prices.
And with that, here are the comments where you can ask if there's anything I haven't commented on, or leave your opinion about the new Garmin Swim 2. Thanks for reading!