The full test of the Withings Activité Pop is now available.
Click here
and you'll be able to read all the information you're looking for.
Once again, the Las Vegas CES begins. This year it is from January 6th to 9th and it is the most important in the consumer electronics sector. All eyes are on Las Vegas right now, awaiting the announcements of more or less important companies in the sector. And despite starting on January 6th, the presentations have already begun.
Withings is not new to the business monitor sector, as it has already put the Pulse on the market and renewed it with Pulse OxNor on the watches, because we already knew the Withings ActivitéA beautiful and discreet Swiss watch with integrated activity monitor.
The main barrier to access is its high price for a device of this type, 390 € that separate us from putting on our wrist an activity monitor without being afraid of being called "geek" for carrying a screen everywhere.
Today Withings has overcome this barrier with the Activité Pop. It applies the same formula as the Activité, but gives it a twist. Now we no longer have a "Swiss Made" watch, with steel or elegant leather straps. Instead we have a watch made of PVD-coated metal and silicone straps, all to reduce the price ticket to $149 (which, as we are used to, will arrive in Europe at €149). You can now buy it directly from the Withings website.
The battery is not rechargeable, but it is easy to change and will give us an autonomy of approximately 8 months. The aesthetic changes slightly, but not its functionality, which remains unchanged compared to the original Activité.
Activité Pop will keep track of all your daily activity, including swimming (it's waterproof up to 30 metres deep); data it will synchronise with your mobile phone (iOS-compatible at the moment, Withings ensures that an Android version of the App will be available soon). And it doesn't just keep track of your daily activity, because it can also analyse your sleep.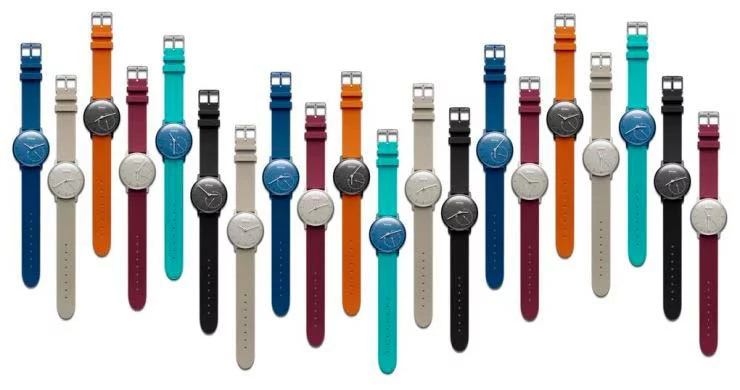 It may not be the perfect watch to prepare a marathon, but for less assiduous sportsmen it may be what you are looking for. It will be on sale in shopping malls in the United States from tomorrow, I hope it will not take long to reach the Spanish market.