Thank you for being a reader of Running a Marathon! I appreciate each and every one of your visits, thanks to you all this moves.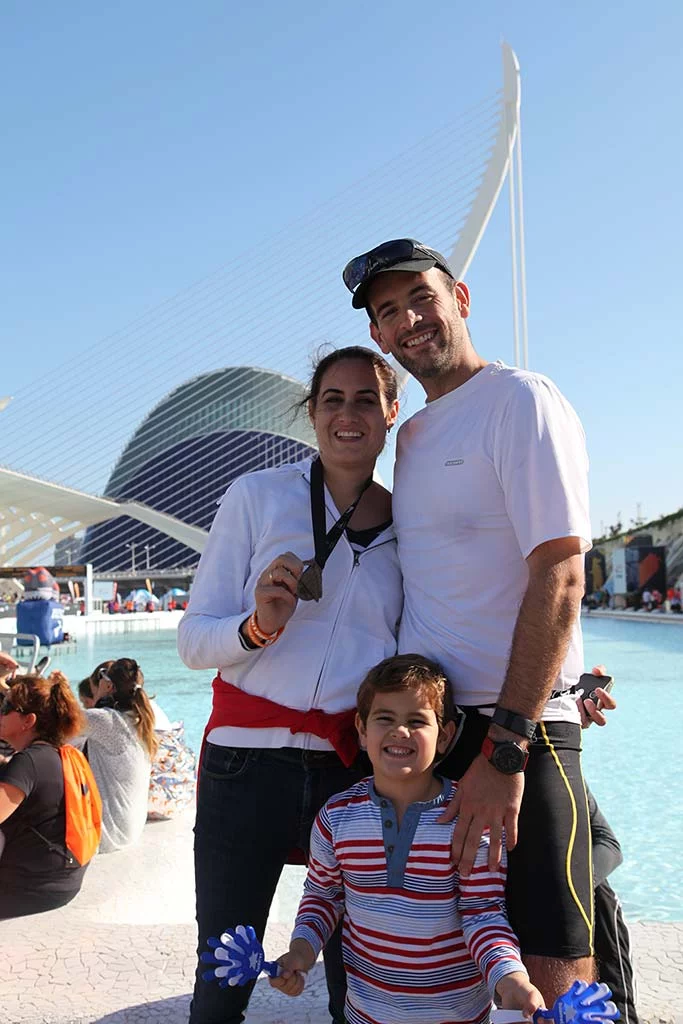 Do you want to go further and support this site? Until now this was possible thanks to the purchases you made through Amazon, but I have created this new possibility in which you can help the site without having to make any purchases on Amazon. It seems that you do not receive anything in return for your money, but this is not the case. Here's what you'll get in return:
First and foremost, you'll be helping to keep this page going.
Access to VIP supportWithin your panel you will find access to the communication system reserved for VIP subscribers. Faster and much more detailed answers than you can receive in the comments on the website.
Access to an exclusive email newsletterI will be able to tell you privately many other details that will not appear on the web or social networks.
Discounts and exclusive advantagesYou will have a list of discounts in different stores or services with which you will surely pay back your subscription in your first purchase.
Ad-Less NavigationBecause if you're paying for a premium service, it's usually done without advertising, right? Imagine that you hire a pay TV and you're still watching ads... well, that's not a good example :-). In short, much faster navigation without distractions of any kind.
Participation in raffles and promotionsThere will be exclusive draws for VIP members.
And how much does all this cost?
Only 20 euros per yearThat's less than 2 euros a month, or 5 cents a day.
The payment is made through the Paypal payment gateway, either with your account or by entering your credit card details. All these data are entered into the Paypal server, I do not have access to any payment data belonging to you.
Thank you for your support!
Eduardo
Frequently Asked Questions
Why this new subscription?
I'm not a paid journalist and brands don't pay money to appear hereThe banners that appear are managed by Google and actually leave a few euros. The income from purchases on Amazon is decreasing since the proliferation of pages and social networks of offers (the user is informed here, but leaves the commission on another site when he is advised of an offer elsewhere).
Maintaining this website has a high cost. You have to pay for the server, CDN for faster image uploads, software licenses... all that just to keep it online. Then there are other kinds of expenses, like buying devices. There are watches that brands give up temporarily to test, but those go back. However other brands don't give up product (at least to this website) and I have to go to the market to buy it exactly like you. Apple, Huawei, Xiaomi, Motorola... products that I have bought in the past just to be able to offer you the test.
Additionally, I need to have devices to be able to make comparisons. Those devices are products that I have bought to own and use on a recurring basis to show the differences between different models.
This page generates 10 times less than you probably think, and on the contrary there are far more expenses than anyone would imagine.
Will the tests stop being free?
No, never.This is something that will never change and it will still be possible to access the evidence at any time.
Somewhere you can explain all this better?
Of course, click on this link and you can read in detail what has motivated this new possibility of support for the page.
Will you no longer answer messages in the articles?
Not at all, I will continue to answer all your questions in the comments of each and every article, as I have done so far (more than 10,000 comments, and counting...). But you will be able to have access to a more complete support through a personal and private communication system. Faster answers, with more detail and dedicating more time to each and every one of these answers.
How do you make the payment?
I use the payment platform of PaypalIt is not cheap in terms of commissions, but I think it is the simplest and most transparent solution for you and me. All payment details are entered on the Paypal website, you will never leave any important data on this website.
Why this and not another system?
I have assessed other options such as Patreon, but they do not integrate with the page as I want it to. Besides, it is a platform that is not adapted to Spanish and I find that everything is more complicated. This way you simply have to enter your Paypal account -and if you do not have a credit card- to register the subscription.
Basic data contact information such as your name and email address, no moreI insist that the most compromised data is managed by Paypal, so security is guaranteed. I will never have access to your payment data, it is not technically possible.
Who are you going to sell my data to?
Absolutely no oneI never have, I never will. My relationship with you has always been honest and will remain so forever and ever.
Is that the end of the questions?
That's right, this is the end.
[/not_logged_in]
[restrict] [restrict
Hello [user_name] [user_nameWelcome to your VIP user area.
Your subscription is valid until [user_expiration].
[/restrict]