This year we still had to take a few days off, or at least disconnect, because I'm not the type to travel to lie on a beach, I don't have the patience to do it. In fact, right now I need a vacation to recover from the holidays.
After looking at several options, a good flight offer appeared that we couldn't pass up. Just over 300 euros for flying from Malaga to Montreal, taxes included.
In total we had 7 effective days with the plan to visit the east coast of Canada, and I can testify that with effort we achieved it. So, counting with a rental car, the idea was to move as much as possible. The result was more than 2,500 kilometers moving between Tadoussac, Quebec, Ottawa, Niagara and Montreal.
The combination of flights was very varied, with the outward leg being better than the return. After a few hours of flying, we had a stopover of a few hours in New York. With a little more stopover time we would have considered a quick departure to the Big Apple.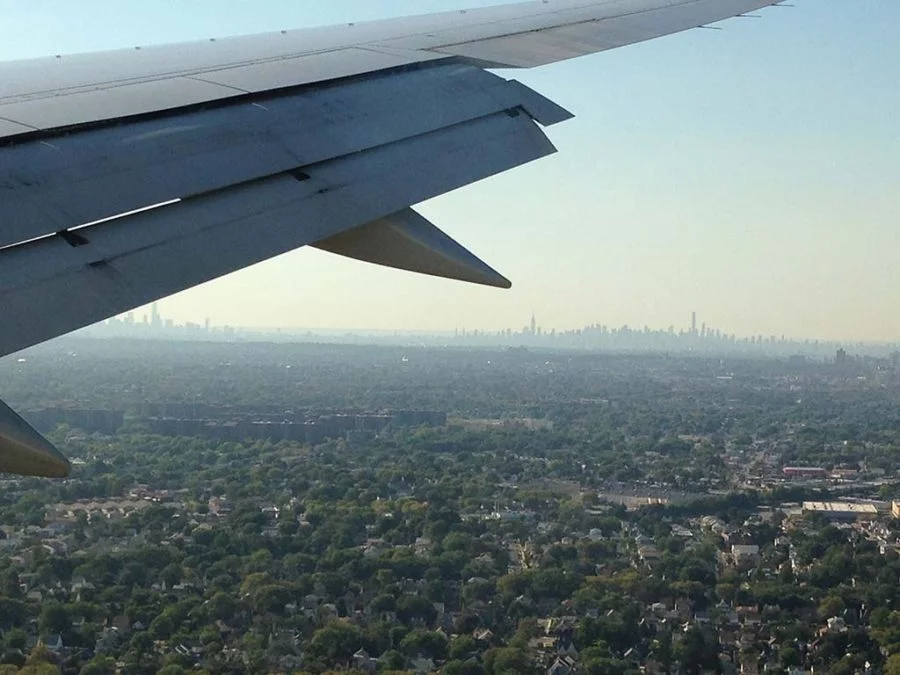 But with only a few hours ahead of us all we could do was wait for our new flight to Montreal. We flew in a small Canadair that almost looked like a private plane because of its small size. The agility of the plane was quite surprising, with a much higher take-off acceleration than the Boeing that took us there.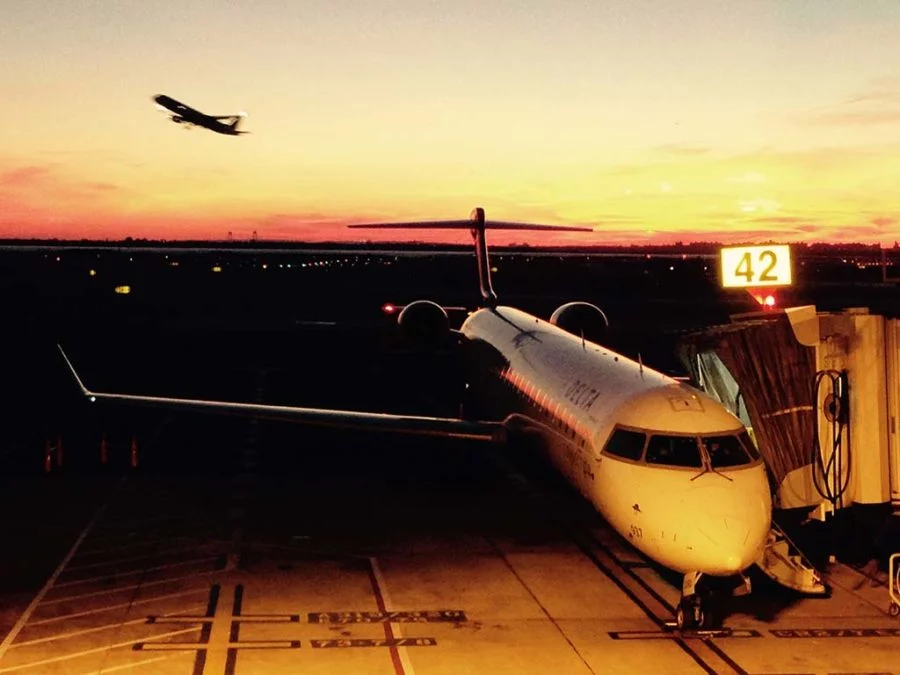 Hours later, after a 15-hour journey, we arrived in Montreal, where it was simply night time.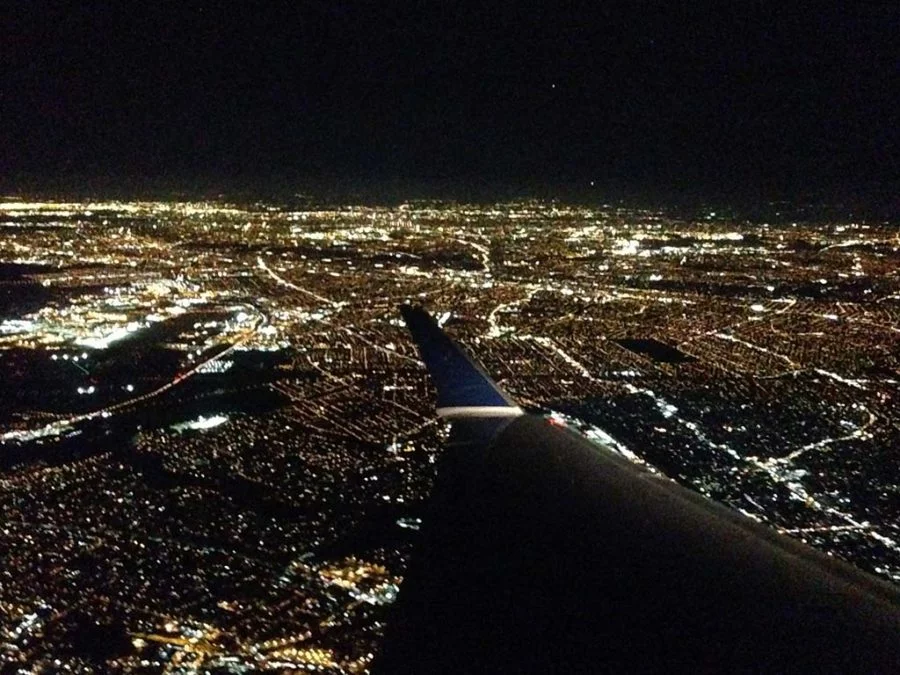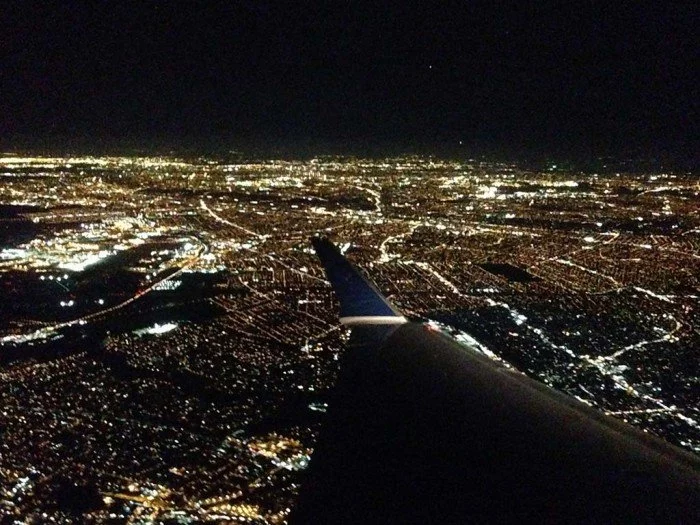 Our first stop would be Tadoussac, a small coastal town where the Saguenay Fjord begins (or ends, depending on how you look at it), and which is famous for its whale watching. With about 6 hours of travel ahead of us, we had to leave at dawn.
The next morning it was also early morning, we had to take advantage of the idyllic place to run a little. You don't always get the chance to run in such a nice place, so I went out again at dawn.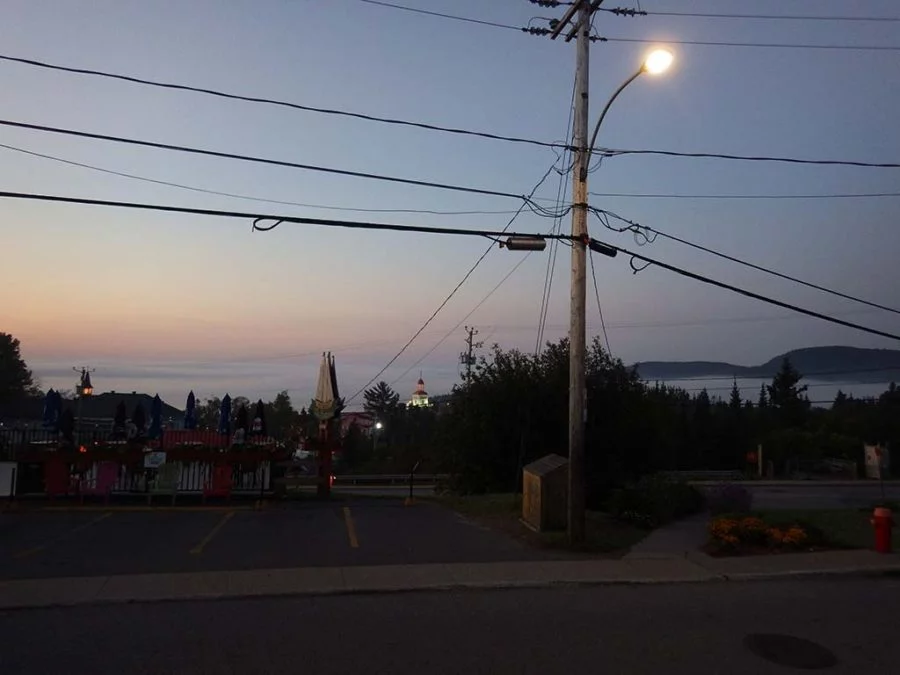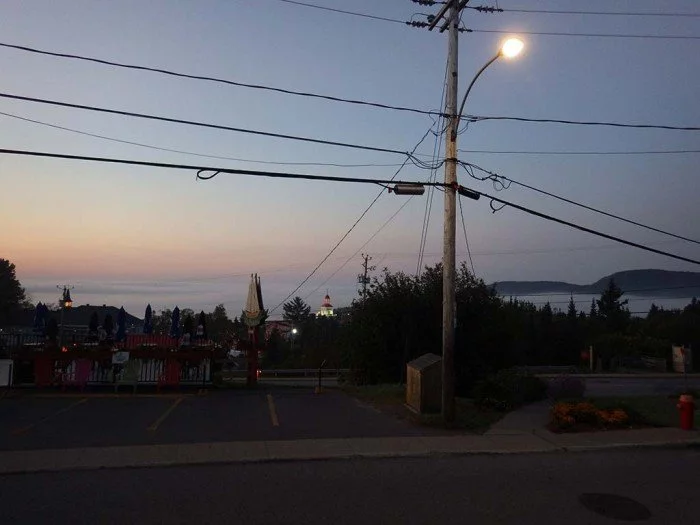 I had taken a quick look at Strava, to look for segments and see where people were running in this small town. I only found one, a climb of just over 4% of slope that surprised me because it had a very affordable KOM (King Of the Mountain, or record time) in Strava. So I had to leave my mark, all of you, and I already have my first crownthousands of miles away, but I got her. Yay!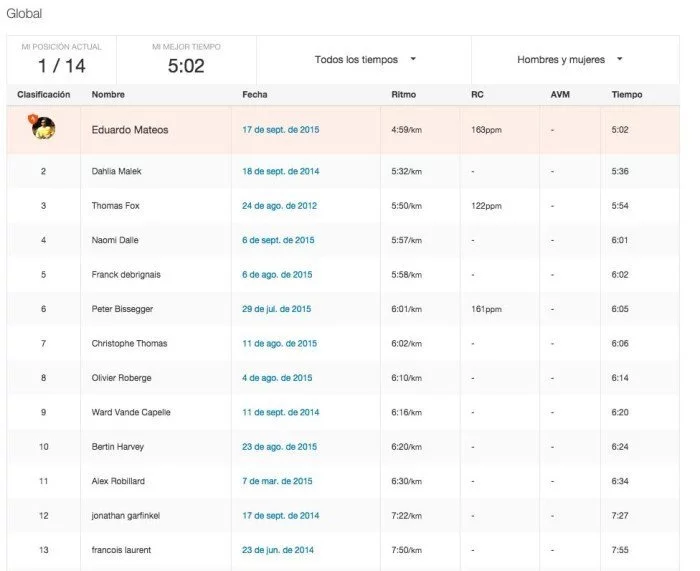 The route plan I wanted to make on this outing was to reach the viewpoint of one of the farthest points of the village, which was accessed through a road that at that time was completely deserted. The mist also gave it a special touch. Those of you who watch "The Walking Dead" are surely expecting zombies at the end of the road.
After leaving the road, a small path of dirt and sand was going to take me to the farthest lookout point.
From this point it is possible to see whales. But at that hour of the morning when the sun had not yet risen, all that could be seen was a dense fog that settled down placidly on the water. Still, a beautiful picture.
On the way back to the port, the sun began to rise.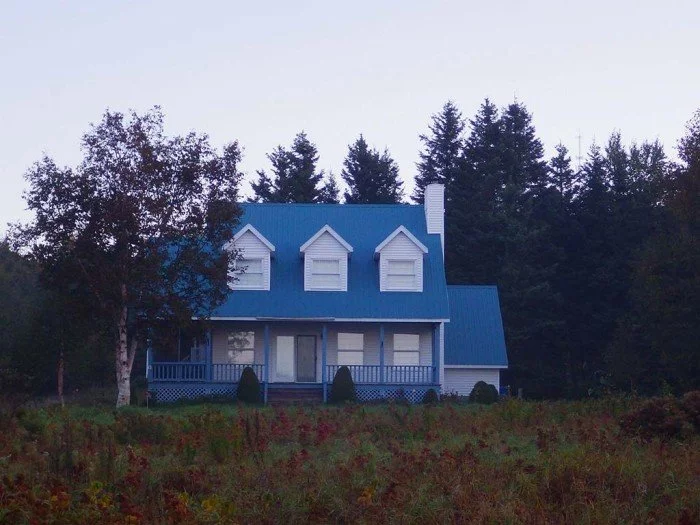 Did I already say that the fog gave rise to dark images?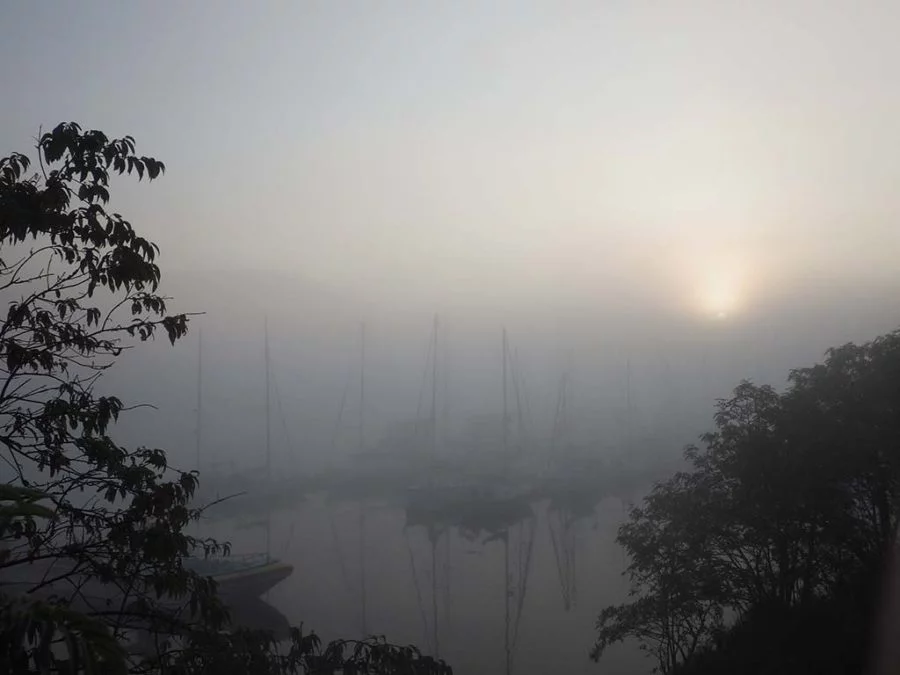 After finishing the morning training, it was time to get into the zodiac to enjoy the whales.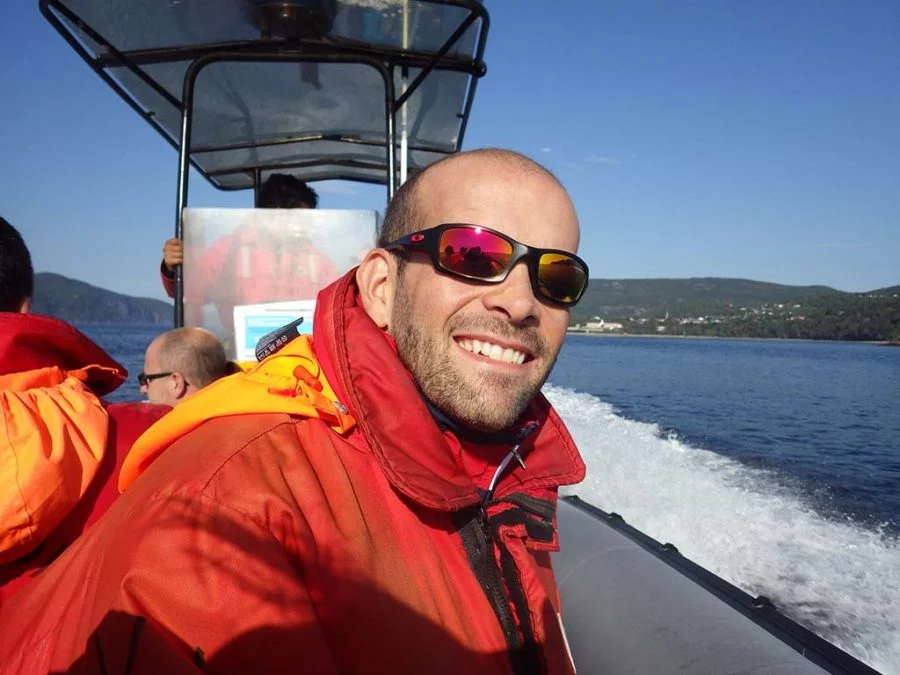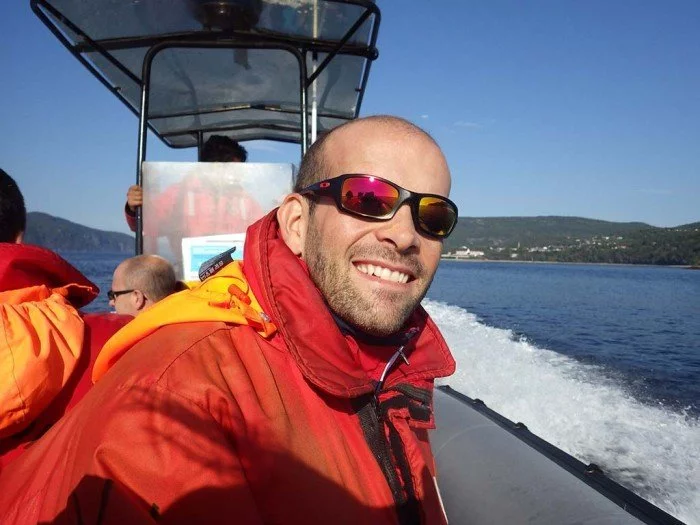 And also the landscape.
The next stop, Quebec, would also have its Training in one part of a impressive cycle path of almost 50kmBut it would be just before leaving, because before that it was time to visit this very special city, a little piece of France in the north of America.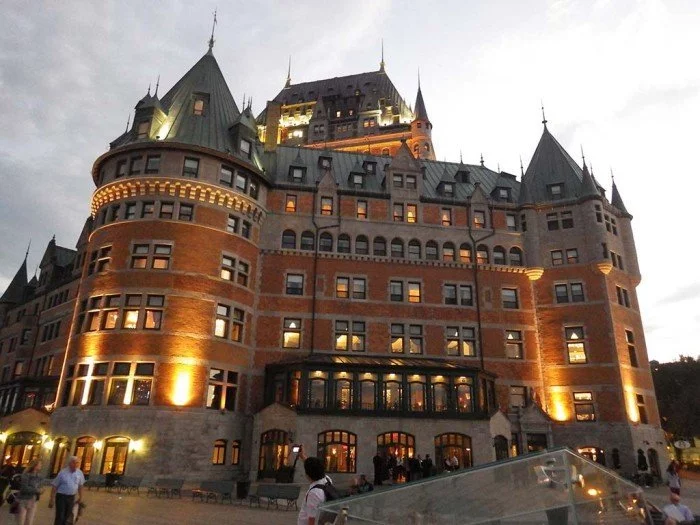 Our next stop was Ottawa, the nation's capital.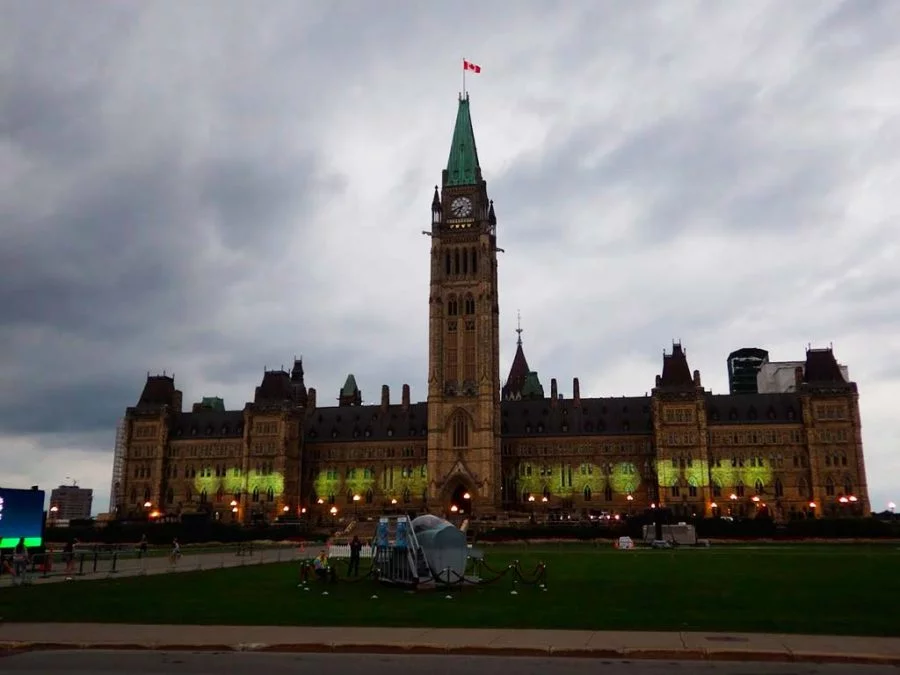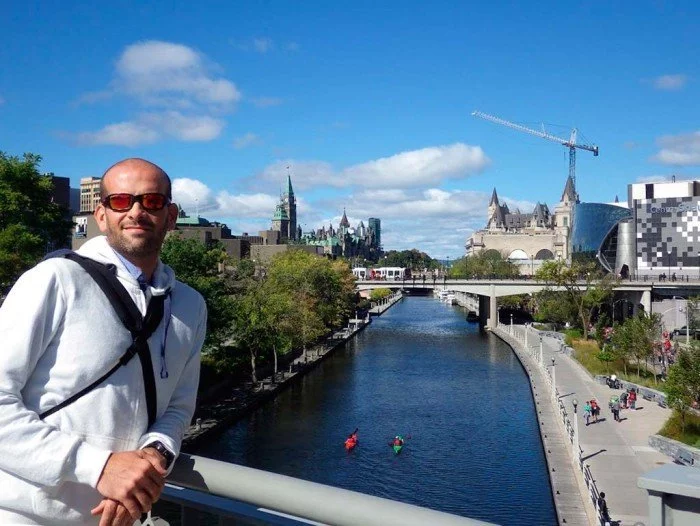 Where the next day, Sunday, there was a race. It was a 5K and half-marathon on the occasion of Armed Forces Day.
To be honest, I wanted to run the half-marathon, maybe if we had prepared it a bit in advance, but we couldn't miss the opportunity to cheer from the barrier. Between the two races there were more than 25,000 participants, a huge marabout of runners who took the start in different groups. With hares for all tastes, even for more than 3 hours, for those who wanted to take it easy and walk most of the route.
Being the day of the armed forces, the military presence was evident, with many soldiers taking part in the celebration, both in the race and in the ambiance of the race. In fact the pace car was also a military vehicle (not the one in the photo, of course).
And even though I didn't run, at least I took a T-shirt as a souvenir!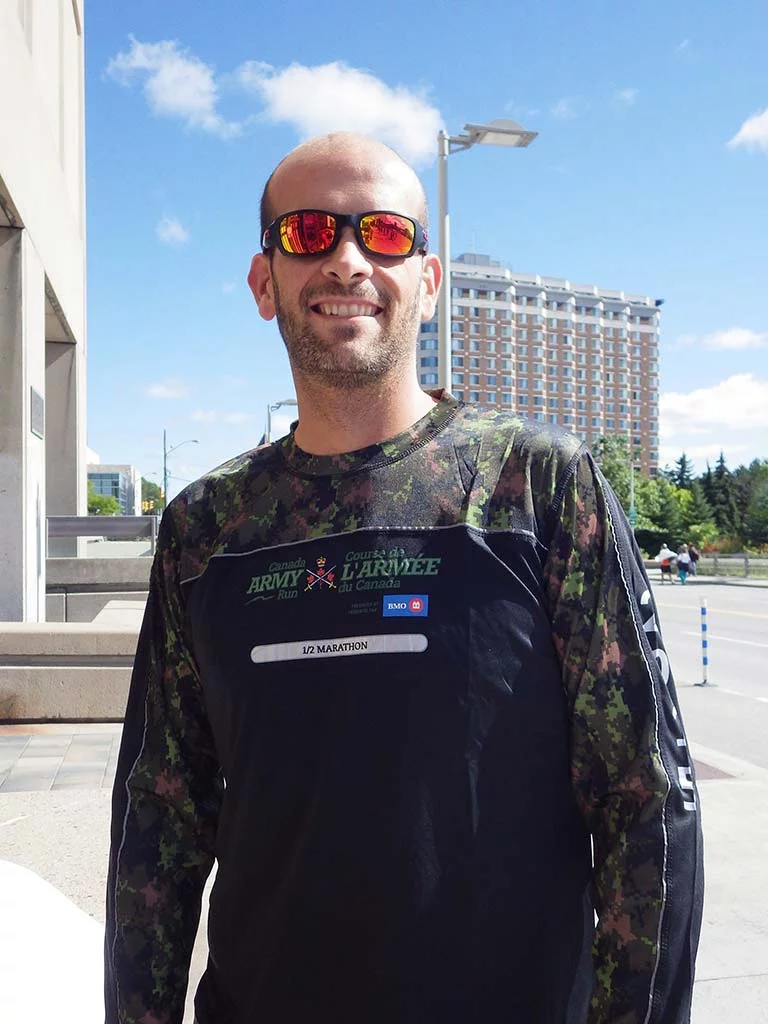 After the race we set off for Niagara Falls. Again we had a lot of miles to go.
We arrive at night, a perfect time to see the waterfalls illuminated at night and also with less water flow, because at night the flow is reduced to avoid wear and tear, as the waterfalls swallow themselves up by the force of the water. The result is that with such wear and tear the waterfall retracts upstream, with its consequent displacement.
And we don't want the waterfall to disappear from its current point, do we? Especially with the business they have going on around them...
The next morning I also wanted to take advantage of the magnificent opportunity to be able to run in a unique place, so again I went out before dawn (this time I went out when it was still dark) and took some pictures with the sunrise.
Later on, we would go to see the falls from below, on board a boat that approaches them to be able to appreciate them in all their magnitude.
When you go down and get closer, you know you're going to get wet, especially if they give you a raincoat before you get on the boat. The raincoat is free, and it's pretty bad. We used to bring our own, but since they gave us one, we'd wear the one they gave us. It wouldn't be that bad, would it?
It's only after a few minutes that you realize that it's not that you get wet, it's that you get soaked. Literally. Especially if you've been smarter than the whole group of Japanese and you've positioned yourself in the bow to have a better place than anyone else. Those same Japanese who wore waterproof pants and jackets, and who didn't go out on the deck of the ship, staying behind the windows... how clever the Japanese...
Well, here you see me trying to run away from the waterfall.
As you can imagine, the next thing we did after getting off the boat (between "chof, chof, chof" noises as we walked) was to change our clothes. Because that night we were sleeping in Montreal and the trip was again very long, we didn't want to do it wet. But first we had to finish enjoying the falls.
And when in doubt, if, from above, you get wet too, at least if it's windy.
Here you can see the boat about to be swallowed by the waterfall. Of course, we checked this after we got off it, surely if we had done it the other way around we would have prepared ourselves better.
September 22 was the world's car-free day, and in a city as well adapted to cycling as Montreal, the opportunity could not be missed, especially if they gave the option of using the bike-sharing system for a whole day. Bixi for a single dollar.
The operation is simple: you pay your fee and your credit card is associated to the system. You arrive at a station with available bikes and, by entering the card, you obtain a code to unlock one of them. From that moment on you can use it for up to 30 minutes without additional payment, and if you exceed that time you will be charged a small amount, which will increase the longer you exceed it. But there is no problem in leaving the bike at one station and minutes later using another one, both from the same station and from the next one.
The city is full of them, so going from one to another is very easy, although depending on which areas and at what time it can be a bit complicated to find a free area where you can leave your bike, but it helped us to see Montreal from top to bottom in one morning, very quickly and comfortably, and for only one dollar!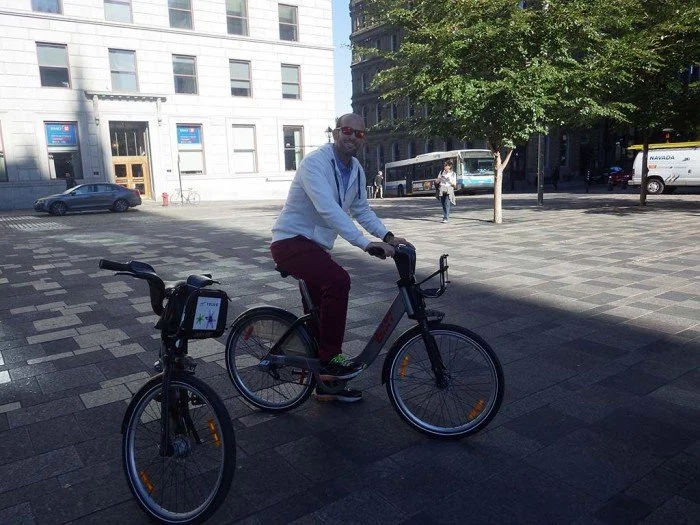 The bikes are very simple. A Shimano Nexus gearbox inside the rear hub, with only three gears and some lights that work automatically when in motion. They are not suitable for time trials, but we were able to make good use of them. And I repeat, we were able to visit Montreal in a few hours.
So I'm back. A fantastic trip! But now it's back to work, routine and training. And of course, to continue working on more device tests.