In episode 7 of the podcast we give a voice to you, the listeners. To do this we will answer some of your questions that you have sent us through the web form. In today's program we touch on several topics, but we focus primarily on the strength training focused on endurance sports, and more specifically on running, cycling and triathlon.
But before all that and as every week, we give a review of what we have done in our last seven days, with an important novelty from José... Congratulations!
And after a brief review of the latest from Strava Local Legendswe go in depth into your questions. In this episode we talk and comment on the following topics.
LTE and wireless connectivity in watches and GPS devices
I make a brief review of how the device market is in terms of connectivity to mobile networks, with a small note on what Garmin is preparing in this regard for this year.
But these are not the only solutions. If you need real connectivity, here is the solution. Garmin inReachfor those who need constant communication in extreme situations.
The device is not expensiveas 1TP10We have to start from Garmin inReach Mini which is quite affordable. But it is subject to a subscription which can be somewhat more expensive.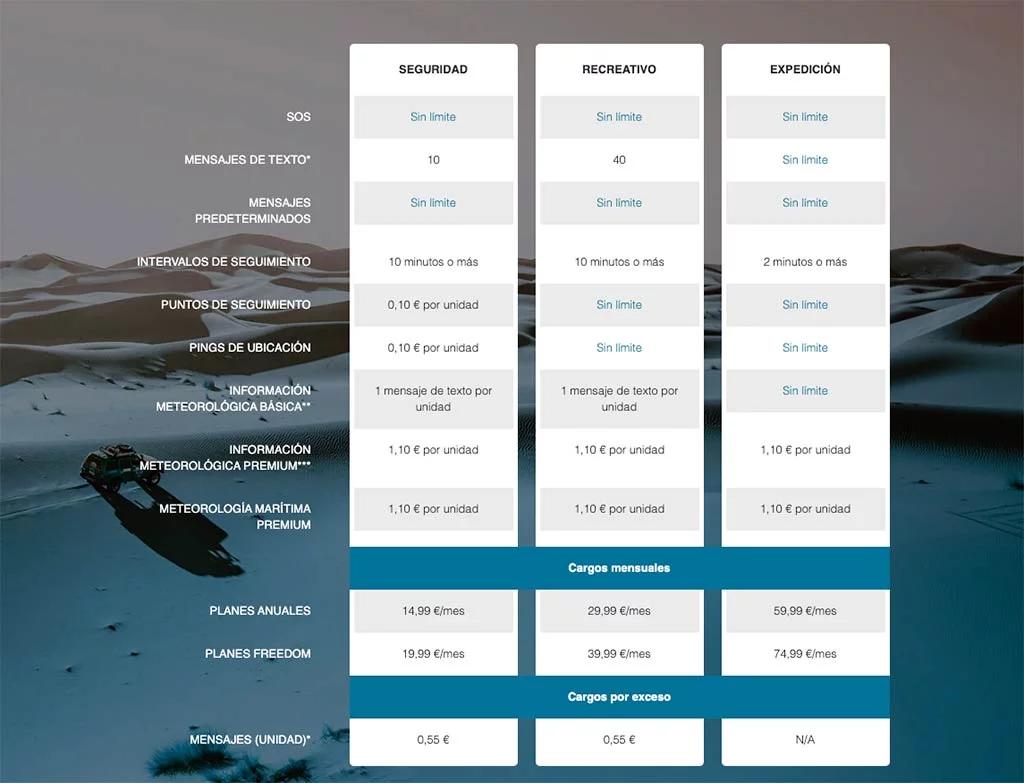 But if you frequent extreme situations, it is enough if you have to use the SOS service (hopefully not) to realize that it is really cheap.
Strength training focused on running, cycling, triathlon and endurance sports.
The highlight of the day. Want to know how to do your strength training in the best possible way, so that it contributes as much as possible to your main sport (instead of subtracting)? Well, stay tuned, because your favorite coach, José Manuel Plaza, gives us a masterclass.
These are the main points he discusses in this regard, which are things you should keep in mind in your training:
Strength training should be a complement to our main sport training (running, cycling, triathlon, etc.), but should not interfere with the normal development of the other sessions. Therefore, it should not cause excessive fatigue.
There are two ways to ensure that this strength work does not over-fatigue us. The first is the character of the effort. It is the ratio between the effort made and the effort possible. For example 10(20), which means that we do 10 repetitions with a given weight when 1TP10We could do 20.
The second and more accurate way is the speed between repetitions. The first one is free, the second one requires a device that can be of great help: an encoder such as the Vitruve.
We must work according to the execution speed and not towards maximum repetitions.
Depending on our main sport, or in which we are weaker, we should perform the exercises in one way or another.
We have to forget about "strength endurance" work. That's what we do in the rest of our regular workouts.
Correctly accounting for strength sessions in TrainingPeaks
TrainingPeaks uses duration and intensity to score our workouts. And it does it this way because it is oriented to be used in endurance sports, therefore they are the main metrics.
However, when other types of sports come into play, the situation becomes more complicated. In strength sessions, time is not a determining factor because more or less time can pass between repetitions. And there is no way to measure intensity, because the heart rate hardly changes despite the great effort that may be required.
To measure it correctly, Joe Friel (co-founder of TrainingPeaks) through its blog proposes two ways of accounting for it:
Calculating the intensity factor for the session
Let's remember that 100TSS in an hour is intensity factor 1, it would be lifting weight for 1 hour in a very strong way leaving you practically doubled... It would be our maximum threshold, and at the hour and a second no longer 1TP10We would be able to lift a gram more.
From there, we must evaluate the time and difficulty. We simply count the time, and when considering the intensity you will have to give it a grade on a scale of 1 to 10. Let's assume you have done a 40 minute workout with a relative effort of 6:
Maximum achievable TSS for 40 minutes: 66.6 TSS (100 TSS in 60 minutes, 66.6 TSS in 40 minutes)
To this maximum possible, we apply our correction factor (in this case 0.6): 66.6 x 0.6 = 40 TSS
So that would be the TSS that we have to give to our session. So we manually edit the activity synchronized to TrainingPeaks and enter the new value.
The second option he proposes is to calculate the tonnage lifted in the session. This is based on the weight used multiplied by the number of repetitions, and then by the number of sets.
That is, 5 sets of squats, with 10 repetitions using 40kg would be:
40 x 10 x 5 = 2.000kg
From there, add with the rest of the exercises.
If you usually do 2 tons in one session it would be 50 TSS. If in one session you do 4 tons it would be 100 TSS, correct from there, etc.
Except for weight lifters or bodybuilders, the first option is much easier, and more than sufficient for the type of strength training we are going to do.
Where can you listen to it? Well, on the usual platforms, you can choose your favorite:
Or from here, at the bottom of the page.
Do you have a specific podcast topic you'd like us to cover? Do you have a training or watch question you'd like to discuss? Enter the podcast page and you will find a form from which you can podrás send us a message with whatever you want.
Send us your comments, we appreciate all your criticism to improve and offer you what you are looking for. Leave us your comments on the platform you use to listen to us!and don't forget to send your rating!
If you rate us with 5 stars more 1TP10 people will be able to discover it, because the platforms will put it above in its corresponding section.
Thank you!