Suunto has just released an update for Suunto 9 and Suunto 5 (along with a minor update for Suunto 3). This update, with version number 2.11.38, covers a few things, but among them we find the inclusion of TrainingPeaks within SuuntoPlus.
As you should already know about Suunto updates, they are staggered. This means that Suunto distributes it in different phases to prevent, if there is any major error in it, that all of its watches are affected. If you connect yours right now, SuuntoLink may tell you that no updates are available. You have no choice but to wait for the next wave.
These are all the new functions you will find in your Suunto 9 Baro, Suunto 9 and Suunto 5 with this new update
Several enhancements to GNSS satellite reception
Support for BeiDou, the Chinese satellite system that has a network of 33 satellites and has been operating internationally for just over a year. It is now possible to select it within the satellite options.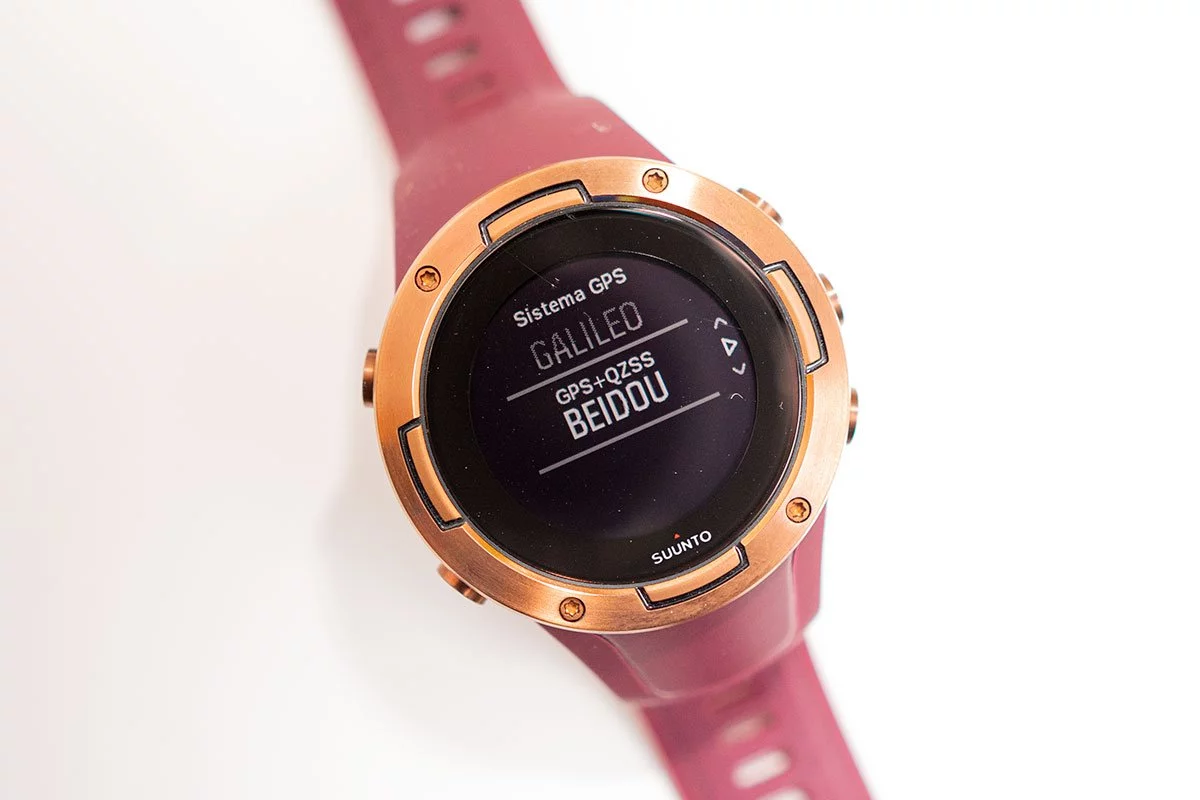 I'd be happy to go out and try it out and tell you what its real performance is, but I'm a little tangled up right now with the this confinement and all... From what I'm reading to people from Suunto, the combination of GPS+Beidou is the one that has given the best performance so far.
Various enhancements to GNSS satellite reception software; increasing overall performance, accuracy and optimization of battery consumption
Altitude will now be constantly corrected in the background, whenever satellite reception is used. In this way FusedAlti will always have another source of constant information avoiding drifts due to a too fast rise or drop of atmospheric pressure.
Obviously, this only applies to Suunto 9 Baro, as it's the only one with barometric altimeter.
User interface improvements
Menus have been added to enable or disable the use of GPS and heart rate in the options of each sport mode.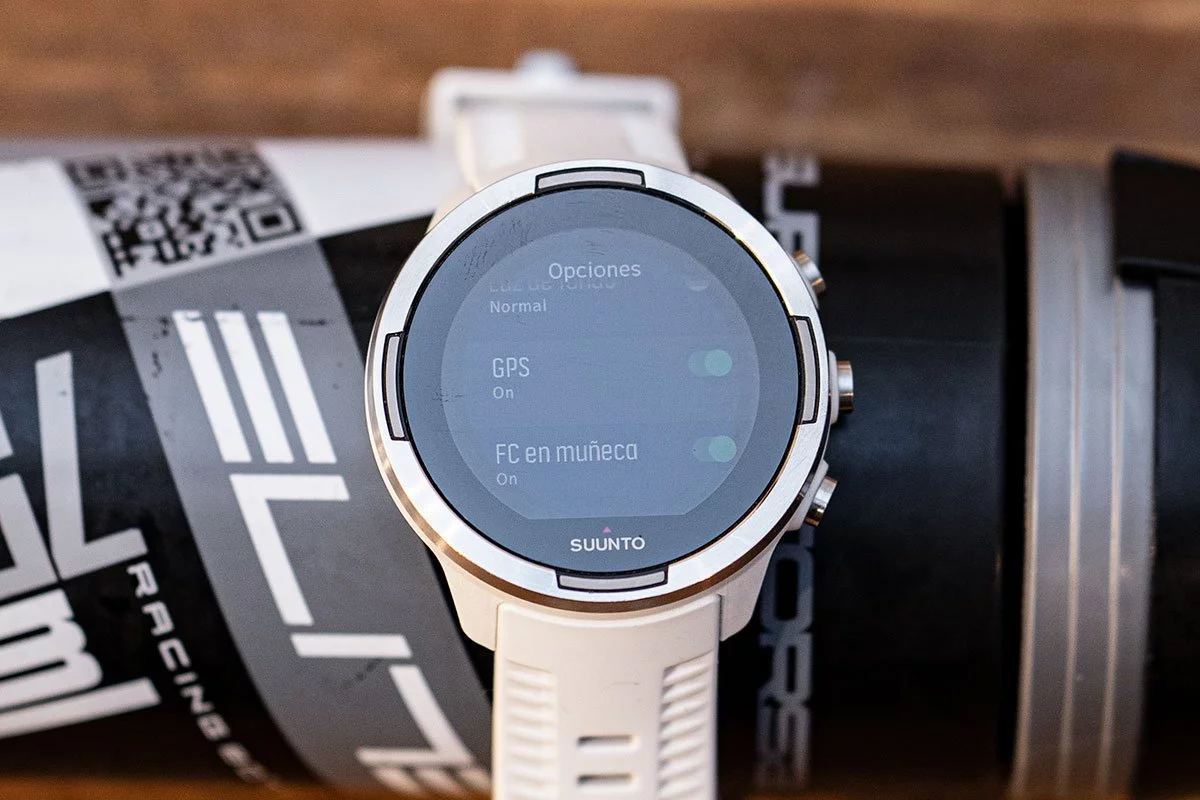 New automatic messages for improved AGPS recording and heart rate.
Bugfix.
Stability enhacements.
SuuntoPlus integration with TrainingPeaks
Three new data screens available in SuuntoPlus based on TrainingPeaks metrics and algorithms. These are the ones that are included:
TrainingPeaks – Heart Rate
TrainingPeaks – Cycling Power
TrainingPeaks – Running Pace
Therefore, beyond the compatibility with BeiDou satellites (which I will have to check what its actual performance is), what it's remarkable is the integration of SuuntoPlus with TrainingPeaks.
If you remember in the presentation of SuuntoPlusIt is a kind of ".sandbox"This allows additional functions to be added within the watch firmware itself without having to restructure the entire watch firmware.
Let me give you more details about that integration.
Suunto integration with TrainingPeaks
There are three TrainingPeaks screens that we can now choose for any sport mode. Since it is not a data that is added through the settings of the sport mode but we add it with the submenu of SuuntoPlus, there may be inconsistencies such as that you can enable the Race Pace screen for cycling or Cycling Power for running... But, well, that is in everyone's logic to know what they are doing.
When you choose any of these options from the SuuntoPlus menu, a screen will be added to all of the data screens you have already set up in the sport mode you're going to use (or those included by default if you're using a generic mode).

Depending on which of them you have added, you will have some data that I will tell you what it means later on.
For those who are not familiar with TrainingPeaks, this is the market's leading training tracking platform . It is used, among many other things, to keep a detailed record of the training load. It is based on its own metric, TSS (Training Stress Score). It indicates the intensity of training and the physical stress that the training causes over time. It's an algorithm that uses the intensity of the workout and its duration to be able to assess the load.
TSS started in cycling and needs power data to be calculated. Additionally we have rTSS for running using the pace, or hrTSS if you only use heart rate (for example strength training).
A one-hour intense training would be equivalent to 100 TSS points, and those points keep adding with our daily workouts. The vast majority of coaches use TrainingPeaks to establish workouts and track each of their athletes and, on many occasions, set a target TSS for each session.
With this new feature you'll be able to have that TSS data in real time, to know if you are complying with the intensity you need or if you need to make any adjustments. But it's not just TSS what it shows, there's another series of metrics that I'll detail below.
TrainingPeaks – Heart Rate
It's the simplest screen we can add, and it only provides the data of hrTSS. To obtain a TSS data it is necessary to train with a power meter (mainly for cycling, but also for running). hrTSS is an alternative when we do not have that power data, and can be useful for workouts where the heart rate is the only valid value, such as cardio in the gym or skating.
While TSS is based on power, hrTSS is based on how much time we spend in each HR zone. It is the simplest metric and the one that will be used by default if we do not have pace or power data.
TrainingPeaks – Cycling Power
If we select the "Cycling PowerIn the "Power" screen, we will find a screen with a greater number of metrics. Any cyclist or triathlete who trains with a potentiometer will be totally familiar with them, because it is the holy grail by which we are guided in a competition.
These are the metrics that we will be able to see in real time:
Normalized Power (NP): Normalized Power is an estimate of the actual power you have been able to maintain for the same physiological cost.
It is different from the average power, and it shows much more accurately what the energy expenditure of a race or workout has been. Imagine you're riding your bike up and down hills. The average power will decrease if you do not pedal on the downhill (because at that time the power is 0), but if you look at the normalized power for those circumstances you will see that it is higher (sometimes quite more).
And yet if you think of a time trial situation, the average power will be very similar to the normalized one, because you will be riding at high intensity constantly.
Intensity Factor (IF): The intensity factor is simply the relationship between normalized power and your FTP value. I mean, what is our real effort compared to the theoretical maximum we could hold for an hour.
For example, when I'm racing in an Half Ironman, I try to be at an IF value between 0.80 and 0.85 on the bike. This means I'm at 80-85% of the theoretical maximum power I can hold for an hour. Throughout the race and depending on what data I'm accumulating, I know if I can squeeze a little more or I should relax if I don't want to walk more than needed during the half marathon at the end.
That would mean moving around 250W-265W, but as you've already seen in normalized power, it's not as easy as seeking that instant power. For me, trying to have a 260W NP would be the same as looking for an IF of 0.84.
Training Stress Score (TSS): What we have already seen before. You'll use it to see what the cumulative intensity of that particular training is.
TrainingPeaks – Running Pace
Finally we have the "Running Pace". As in cycling we have three metrics on this screen (in addition to the time data at the bottom, of course).
These are less known than cycling metrics, but it doesn't mean they can't be equally interesting.
Normalized Graded Pace (NGP): The normalized graded pace is the pace recorded by the watch, but taking into account changes in grade and running intensity. It is a fact that makes no sense if you run on a completely flat terrain like an running track, but where it stands out is if we are running in the mountain.
Intensity Factor (IF): As in cycling, the running Intensity Factor will take into account the normalized pace (NGP) to determine the relative intensity of training. Although the source of the data is different, the intended use is the same: trying to run with constant effort and within a certain pace range.
Running Training Stress Score (RTSS): Finally we have the TSS adjusted to running. It will be the value that we will get from the intensity of training when we do not have a running power meter such as Stryd.
Unlike TSS it is not a direct measurement, but it will use the NGP to determine the intensity of training when comparing it with our threshold rate.
As always, the key lies in intensity. Think of two 5-kilometer workouts at a pace of 4:30 min/km. At first they may seem the same, but you will agree with me that it won't be the same if you do it on the track or on the mountain with 5% grade. The second example will give a much higher rTSS than the first one, because the intensity will be higher. And the same goes for a fartlek workout, where you can find that you have run 12km at a pace of 5:30, but the reality is that you have been doing 1km intervals at 3:45 min/km. rTSS will give you a clearer picture of the workout than just distance and average pace.
Summary
We are starting to see what Suunto is looking for with its SuuntoPlus feature. So far it's all been through third-party integrations, first Strava and then TrainingPeaks, but it's another way to add functionality to your watches.
I don't know the details of the agreement, but I think it's a smart way to add this type of proprietary metrics. If they were to include it by default in the watch firmware (for poder to add the data to any other display), Suunto would have to pay licensing fees to each of them. This way, being an "application" specific, there is no need to do so.
For TrainingPeaks it is also an advantage to be present in Suunto watches, because it brings its platform closer to users and makes themselves known. And it does so by showing its logo quite big on the screens, so the user will fully relate these types of metrics to TrainingPeaks.
I would certainly have preferred that these data could be available in any sport mode. But I would also prefer that all TrainingPeaks metrics were in SuuntoApp without having to pay an additional annual subscription. Sometimes things have to be as they should, and not as we all would like, so I perfectly understand why are the way they are.
As for the rest of the updates, they are small improvements, but I'm looking forward to seeing what the real performance of BeiDou is. Or maybe it's just the excuse to go out for a run as soon as the confinement is lifted...
And with that... thanks for reading!