The complete analysis is already finished, so if you are interested in knowing all the details of Suunto Spartan, I recommend you to read the complete review 

by clicking here

.
Chapter two of the Suunto Spartan Ultra delivery. A month ago the Finns presented their new watch, the Spartan Ultra (of which you can see the first details that we met here) In that initial presentation we didn't get many official details beyond the basics; they only confirmed the most elementary data that could be seen in the images themselves: color touch screen, sapphire crystal, barometric altimeter and GPS antenna integrated in the watch bezel. And next to that, the most painful part, starting at 649 ? in the steel bezel version without a pulse sensor.
Today Suunto expands the information and presents the Spartan Ultra in full detail. Let the press release to know what are all the new features present and see if it is possible to justify its high price.
Suunto Spartan Ultra, all the information
In addition to providing more details about the hardware, Suunto has also provided more information about the most important part, the software that comes with the watch. In order to move forward in an orderly fashion, let's first clarify all the details regarding the technical part of the watch, both of already known specifications and features that I can confirm today.
Suunto Spartan Ultra Technical Specifications
Colour touch screen, which together with three control buttons will allow you to operate the watch in any situation
Size: 50x50x17 mm
Weight: 73 grams for the version with titanium bezel, 77 grams for the version with steel bezel
Immersion resistance up to 100 meters
18-hour autonomy with 1-second GPS recording
26 hours autonomy with 1 second GPS recording but in power saving mode, although with less accuracy
Barometric altimeter with FusedAlti (combines GPS data and altimeter for greater altitude accuracy)
FusedSpeed combining accelerometer and GPS data, for greater accuracy in pace
Support for GPS and GLONASS
Digital compass with tilt compensation
Bluetooth Smart support (not ANT+ compatible, unfortunately)
Activity monitor
Many things we already knew, but I can finally confirm details of utmost importance such as size, weight and range. To put things in perspective, the Ambit3 Peak with sapphire glass has the same size, 50x50x17mm, so this data remains unchanged in the new model.
But the weight reduction is important, since from 92 grams of the Peak we went to 77 grams in the steel version and 73 in the titanium version. GPS mountain clockThe Fenix 3 is slightly bigger and heavier, with 51.5×51.5x16mm and 79.4 grams in the sapphire and rubber strap version.
The color screen slightly affects the autonomy, since we went from 20 hours of recording with GPS to 1 second to 18. But in return we have a screen with much more visibility and that allows up to 7 data on screen simultaneously. Thanks to the color and a much higher resolution, it allows to represent the information in a much more graphic way.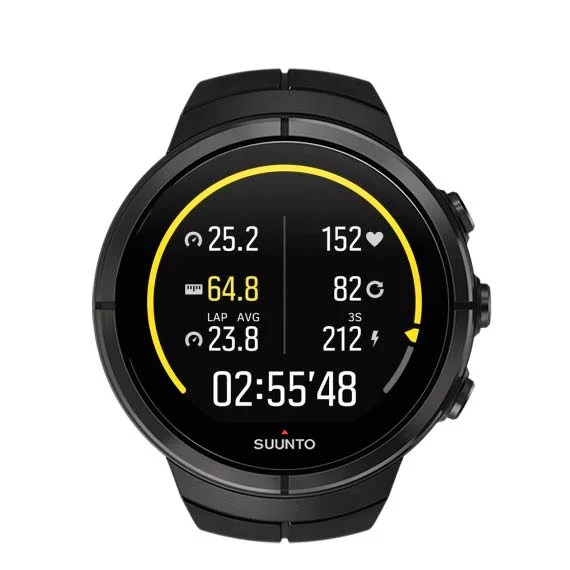 But let's move on to the most important and least important part of the data we had: the software part.
What's new in Suunto Spartan Ultra
The Spartan Ultra supports more than 80 sports with specific running modes and intervals. They are loaded directly into the watch (without having to connect to Movescount and select them for later synchronization), and the most used sports such as running or cycling have specific interval profiles that, among other functions, allow you to see the time and average pace of the last interval in the lap display.
Of course, the possibility of multi-sport activities (triathlon, duathlon, etc.) is still maintained, changing from one activity to another and recording everything in the same activity.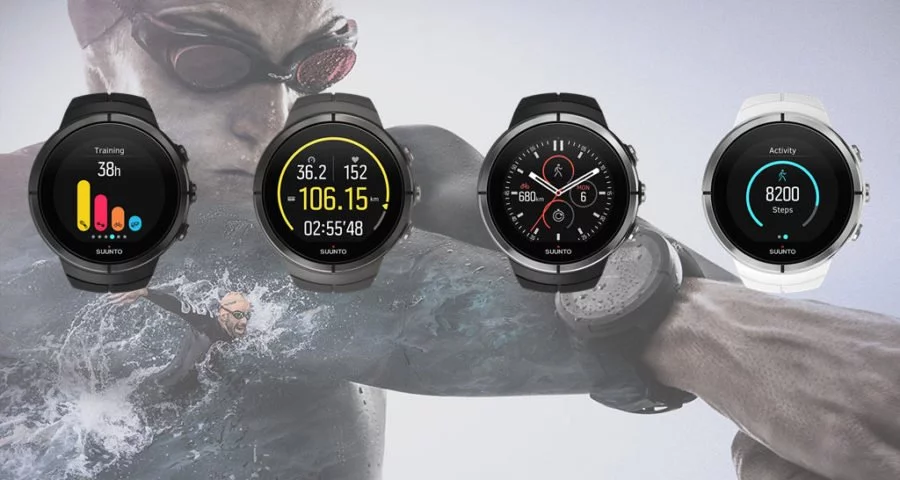 The Training Insights feature, which will be present on both the watch and Movescount, allows you to track the training and rest load trend, but also your recovery and progress. And likewise, the Spartan Ultra will keep track of your personal records by sport (option to be included in a next update coming in September).
These records will be based on duration, altitude and power in cycling, so records such as your best time in a 10km race, most meters climbed or best average power during 20 minutes can be consulted on the clock and know when you have improved your marks.
The same update (which will also include the new Movescount) will represent your daily activity categorized, allowing you to more easily monitor the balance between training and rest by classifying each day as training, activity, recovery or rest day.
The community aspect will be very present in the whole Suunto range, allowing to create groups and comparatives within Movescount (therefore those who buy a Spartan will benefit from this, but also all those who use any other Ambit that synchronizes its activity with Movescount). You will be able to compare with your group of friends or your club your best total or annual records, thus creating a kind of internal league to see how you are progressing within the group.
Also 1TP10Back, thanks to the "Big Data" information that Suunto started using in June (with heat maps being the first big example), see what training other athletes in your category are doing to achieve goals, and be able to compare your training with others who have achieved specific goals, such as going under 5 hours in medium distance triathlon.
And in the same way, you can also give your trainer access to your training history and also leave you tips and create training plans that you can download directly to your watch, making it easier to communicate and track your plans.
Suunto Spartan Sport
Suunto has also unveiled another model derived from the Spartan Ultra. Just as in the Ambit3 we had the Peak model and the Sport model, the same is true of the Spartan.
The Spartan Ultra is the top of the range, with barometric altimeter, sapphire crystal and the longest battery life (up to 18 hours); mainly oriented to those who "live" in the mountains or who perform long trail or ultra trail competitions.
On the other hand, the new Suunto Spartan Sport is focused on other types of athletes: runners, short and medium distance triathletes, etc.
In essence two very similar models, although there are differences in their specifications, what are they?
Differences between Spartan Ultra and Spartan Sport
Although the size of the watch is the same (50x50mm) it is much thinner, going from 17mm in the Spartan Ultra to only 13.8mm in the Sport, so it will be much more suitable to wear it comfortably under a neoprene and be able to take it off when you reach T1.
This reduction in thickness leads to a reduction in autonomy. From the 18 hours announced by the Spartan Ultra with 1-second recording at the best quality, we go to 10 hours in the Sport model, and likewise in the energy-saving mode it goes from 26 to 16 hours.
The Spartan Ultra has a barometric altimeter and a FusedAlti function, while the Spartan Sport has to settle for GPS altitude.
Sapphire glass in the Spartan Ultra, mineral in the Spartan Sport.
The Ultra offers a choice of titanium ("space-grade") and stainless steel bezel. On the Sport it is only possible to purchase it with a stainless steel bezel.
These changes also bring a significant price reduction, from the Ultra's £649 (£749 if you want it with a titanium bezel) to the slightly more reasonable £499 for the Spartan Sport. If you need a pulse sensor, add £50 to each one.
It is also worth mentioning that there will be four colours available: the already classic Suunto colours in blue, white and black and a new pink colour that Suunto calls Sakura. The version will be available in September.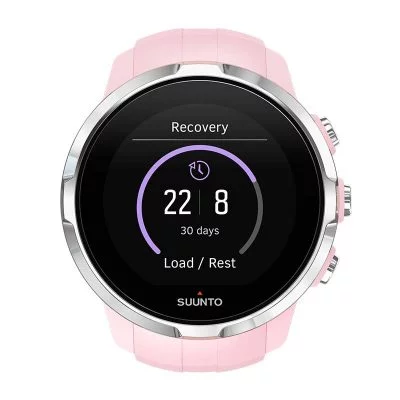 Suunto Spartan Sport with optical pulse sensor
Don't leave yet, there's more. Suunto announces the extension of the Spartan range this year (probably with the Racer version, more economical and with running only features as in the Ambit3 Run) and, before Christmas, a version with an optical pulse sensor on the wrist.
There is no information yet about this sensor; if it is a Suunto development or if, as other brands have done before, it is a collaboration with any other manufacturer This addition will not block the possibility of continuing to use the watch with the sensor on the chest which, in fact, you will surely continue to need for pool training.
So much for the new Suunto Spartan. What do you think? Do you see the Sport version more appealing now at a lower price? You know you can leave your impressions in the comment area below.
And with that... thanks for reading!