Stryd is announcing a new version of his power meter today. If you remember, the first version was initially launched through the Kickstarter platform. Originally it was a device that was placed with a clip attached to the trousers. Finally the project changed slightly the focus and the format was modified; becoming a pulse sensor to be placed on the chest that besides offering the same possibilities of a traditional pulse sensor (i.e. sending heart rate data), its main function was to offer power data and send it to an external device through Bluetooth or ANT+.
Stryd's beginnings were complicated. Since it was a sensor, it needed another device to record the data for later synchronization. But the clocks were not set up to do this reliably, so apart from the mobile application they offered at first there were not many convenient options for getting the data on the run.
Fortunately, Stryd and some watch manufacturers have been introducing improvements to make room for this new race power meter. Stryd has also enabled a recording function directly on the pulse sensor itself, so it is no longer necessary to even have a watch to synchronize power data after training is over, and everything is recorded on the sensor itself and can be downloaded via your mobile application (but without a GPS track, of course).
Well, that was the original device and I have had a unit from the beginning as I was one of the original buyers. I had to offer you the full test, so you could see first hand what Stryd is capable of. So... how about before you meet the new model, you know everything about Stryd?
Stryd, the device
The initial model that's been selling so far, called the Pioneer, is quite simple. At least at first glance.
Camouflaged as a pulse sensor, inside it has several accelerometers to model your body in 3D, along with a dozen parameters such as time of contact with the ground, impact, etc.. To all these variables is also added altitude data collected by a barometric altimeter to determine changes in slope and that the device knows if you're climbing a hill (you need more power) or descending (otherwise).
But instead of displaying all that data which the vast majority of us don't know what to do with, Stryd presents us with just one number: power. This, along with the heart rate data, is sent via ANT+ or Bluetooth (simultaneously) to an external device that records the activity.
It's all pretty simple stuff, right? True, but the magic of Stryd does not lie in a revolutionary hardware (which would also be accompanied by a "revolutionary" price), but it is the algorithms they have created to generate that power data where the magic is.
But remember, this pulse sensor is the first device they launched on the marketHowever, the reason for telling you all this is so that you and I can start from the same point.
What does Stryd bring to the table?
As you have seen, Stryd is the first running power meter. It measures more than a dozen metrics determining sports performance capacity, technique and muscle strength; in addition to measuring environmental variables. It will take into account variables such as rhythm, cadence, vertical oscillation, time in contact with the ground, impact, etc. All these are metrics that are already known by all of you through other products, for example Garmin's career dynamics.
Where Stryd's magic lies is that they are able to work with all of these variables (and a few others like weight, height, altitude, etc.) and translate it all into one number. A power data will indicate if you are training at the right intensity on a particular day, regardless of external variables (like slopes, softer terrain, or differences in temperature). Not only that, that power data will also serve to know if specific running technique and strength exercises are improving your efficiency as a runner.
Asking Stryd's managers whether they had considered using direct force measurement (e.g. through templates inside shoes), they confirmed that they had indeed tested a prototype in the form of a template, but concluded that such sensors are quite expensive and also suffer from wear and tear. The final decision they made was that it would not provide a good experience in daily use.
So, what benefits can you get from Stryd? Well, apart from following specific power-based training (something that is not overly developed at the moment because of the novelty of the concept), there are other factors that it can help you with, and that I can think of at the moment, for example:
It's a tremendous help in establishing pace strategies, especially in races that aren't entirely flat. Just like cycling, you can plan a 30km mountain race at 350W power. By planning your effort around power rather than race pace, you can make a constant effort throughout the race, avoiding getting burned out too early or having to regret it at the end of the race because you're barely tired and think you could have performed better.
It helps you to improve your running technique, looking for a more efficient running position. It seems unbelievable the difference in power that can be found in the simple fact of carrying the back more or less straight. Or reducing the size of the stride to increase the cadence. Believe me, it is a remarkable difference in numbers.
One thing I've been using Stryd quite often lately is when doing progressive-regressive training. By focusing on power training rather than pace it's much easier to progressively increase the effort. Something that is practically impossible to do correctly if we look at the heart rate (because heat, fatigue, hydration, etc. influence it) and that doing it with respect to pace is also difficult because of the delay in updating the data by having to wait for the clock to adjust to the GPS data.
It's just another way of keeping track of your athletic progression. Because if at the same pace you now consume less energy and are more efficient, you'll be faster, right? And this can happen by losing weight, improving your muscles through specific exercises, or improving your running technique.
These are just a few examples, but there can be many more: immediacy of data, possibilities of comparison, etc.
The only thing that is certain is that Stryd has improved greatly in the year and a half that he has been with us thanks to how he has been integrated with the different platforms. But we can see that better in a new section.
How Stryd has evolved to date
Stryd has undergone a series of much-needed updates, both on its own platform and thanks to third parties, but when it starts to take off is when you can not only see the power in real time, but when the data processing is comfortable.
At first the activities had to be recorded as if they were a cycling trip, and then we had to manually change the type of activity to running. But according to the platform, power data was lost if we made the change... A mess. Luckily things have changed.
Suunto
The first manufacturer to adapt to this new way of training was Suunto, updating the firmware of their Ambit2 and Ambit3 to natively support the power meter. At first it was necessary to pair Stryd in duplicate: once as a power meter and once as a pulse sensor (via Bluetooth). Then both had to be connected before running.
The advantage is that Suunto already supported the use of a power meter in the running profile, so there was no need to record the activity as cycling. Despite that, Suunto updated the firmware to correctly identify Stryd, and from that moment on the operation is completely transparent. You pair the pulse sensor and you are ready to train.
Even Suunto started using Stryd compatibility as part of their advertising at the launch of the Ambit3 Vertical and of the SpartanThe latter are, of course, compatible with Stryd from the outset.
Because it is integrated into the watch itself, you can set up any running profile you want with power data you are more used to in cycling such as instantaneous power or average power over a period of time; much more interesting to avoid the large variability this metric has if you look at it in instantaneous power.
Having the possibility to see that data live is a very important part, but it is not everything. The best thing is that the clock records the power data in the FIT file of the activity and when synchronized with Movescount we can have access to all the data of the activity, including of course the power data.
This means that you don't even have to learn to use another platform to draw conclusions from your training and competitions - everything is integrated into the Suunto platform.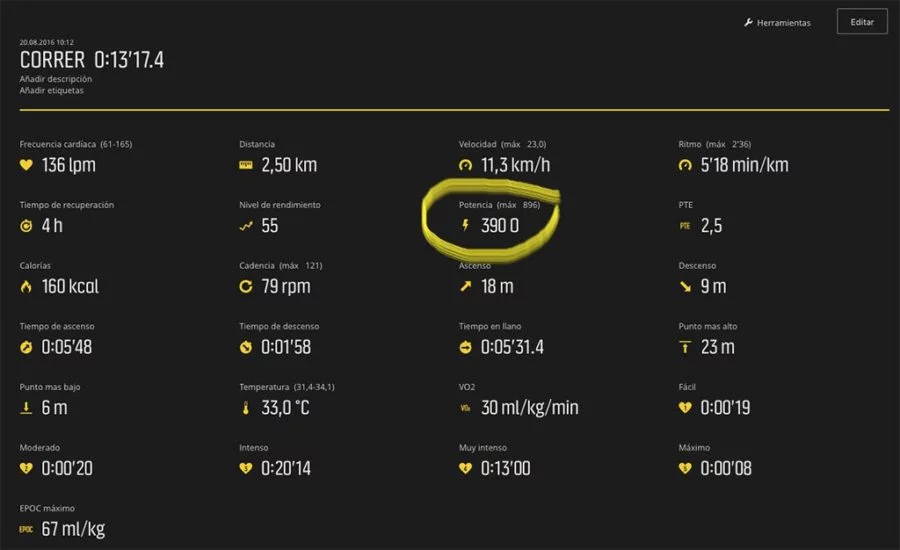 As you can see in the screenshot, among the many data that you can consult in the Movescount panel you will find the average power of the activity (and the maximum power).
But that's not all, because you will also be able to see the graph and compare the power with the other variables to see if and when fatigue affects your efficiency. This will be easy to see, since it is common that when fatigue enters the scene the running technique is affected, so at the same rate the power will be higher. This will happen in longer training sessions or series repetitions.
In this example 1TP10You can see how it behaves in a training at a constant pace (with some last meters at a progressive pace). You can see that at the beginning of the activity the power is somewhat higher despite a steady pace. The only thing I can tell you about it is that it was difficult to start the training, I felt like I was "dragging".
When I woke up, I increased the step frequency by reducing stride to have a more correct cadence and tried to improve the position. You can see the result from minute 20. Similar rhythm but with less power needed to maintain it (and much more constant with less intermediate peaks).
You will be able to compare the power graph with data on altitude, pace, heart rate... even if there are changes in terrain and how it affects the power by having the map of the recorded activity available. I wish you could see it too to mess around as much as possible.
Wait a minute, you want to see her? Well, all you have to do is click here to enter that activity on the Movescount website. Enjoy!
If this is not enough, you can also enable automatic synchronization of your activities with Stryd PowerCenter, so that every time you synchronize your clock, your new workouts will be automatically uploaded to the Stryd panel as well.
Stryd's integration with Suunto is complete, but Stryd's PowerCenter option is also very interesting (and will probably continue to improve as it has been doing so far).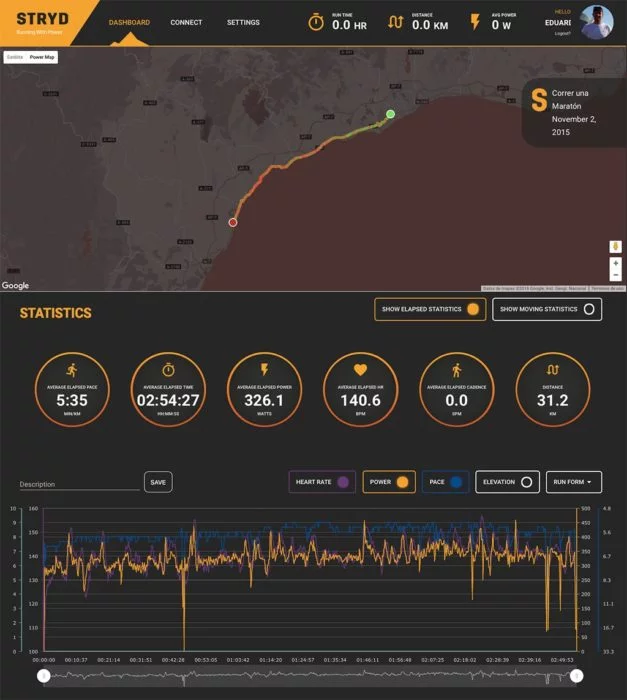 This is where the activities recorded with Stryd's mobile application (which is also available) or what you record wearing only the sensor (because it has a storage memory if you ever go out without a watch) will be uploaded and synchronized thanks to the application indicated above.
Garmin
Garmin has been a major new feature for Stryd in recent days. The Americans do not have a similar integration to Suunto, which they have been unable or unwilling to do, pending the new features introduced with the new version of Connect IQ 2.1 a couple of weeks ago called Biker Monkey.
This new version (accompanied by version 1.3 for older devices) allows applications to record data to the FIT files of the activities and, consequently, to be sent to the platform. And this is where the new application of Stryd Connect IQ.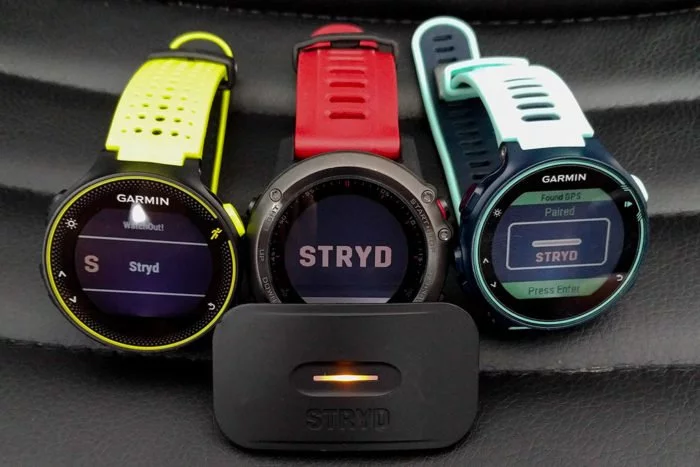 Stryd data cannot be recorded in the normal Garmin race profile, firstly because Garmin does not allow the use of a power meter in these profiles. This has to be done through an application, which has to fully replicate the functionality.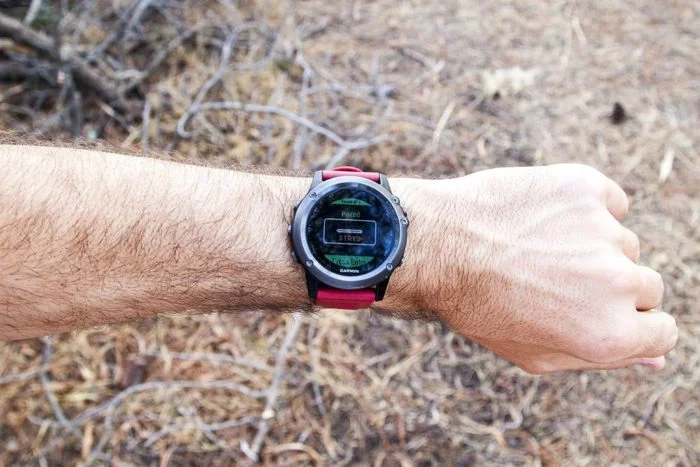 Right now it is in a "beta" state and the possibilities it offers are quite limited. It is still far from everything that Stryd paired with Suunto can offer, such as the possibility of configuring the data screens to our liking.
What we do have is the synchronization of all data, including power, to Garmin Connect. The Garmin web application will display all the data recorded by the Connect IQ applications and will also display it on the various graphs that you can combine.
What, you'd like to mess around with all the details like you did with the Suunto panel? So here's the activity.
Can this change in the near future and can the integration be total as in the case of Suunto? Only Garmin has the answer to this question.
Polar
And what about Polar? For the moment we're still in the same frame of mind, having to use the cycling profile in the V800. This way the data will be synchronized as if it were a cycling activity, which is not the most ideal.
I have spoken to Stryd's people and asked specifically if they were working in any way with Polar to advance cross-platform integration, but there is no progress yet on that. The reason is none other than the resources available.
Stryd may work with Polar later to accomplish this integration, but for now it's just another point on his roadmap.
But there's one thing that strikes me, and that's something of my own making, Neither Polar nor Stryd have told me anything about it. Polar is preparing a replacement for the V800 to be presented this year, presumably during the triathlon world championship in Kona or before the Christmas period. A new pulse sensor, which Polar calls H7i, is already prepared for this replacement.
The sensor is very similar to the original H7, with Bluetooth Smart connectivity and 5khz. But now it has internal memory for recording activities and firmware updates. Could this be an integration of Stryd into the Polar sensor itself?
All I can do today is make assumptions, but it would be a good move for Polar to stand up to Garmin's advanced racing dynamics; and of course for Stryd to license his technology directly to a manufacturer.
What's new in the new version of Stryd?
Once you've caught up with all that Stryd has to offer and you've seen the proof of it, it's time to talk about the new model. Because you remember that you came here to get all the details of this new version, right?
So let's go through the quick list of what's new, and then I'll go into detail on one of these points.

Totally renewed design, abandoning the pulse sensor format to place it in the shoe as if it were a footpod.
Instead of having a CR2032 battery as the initial model, it now has an internal battery with a month's autonomy.
Wireless induction charging.
Weight only 7 grams.
Dual and simultaneous connectivity via ANT+ and Bluetooth.
Totally waterproof, it can withstand immersion for up to 30 minutes at a depth of 1 metre.
The new version of Stryd will also be able to measure leg stiffness/elasticity.
It increases the focus of the product on the efficiency or economy of the race.
It will include specific training plans to improve career economics.
Finally... the price will be similar to Stryd Pioneer's: $199 directly through its website or 249 ? at its distributor for Spain, and there will be a discount for those who bought the first version through Kickstarter.
As you've seen, Stryd now sits in the shoe making it much more comfortable, and by becoming independent of the pulse measurement, it allows you to choose how you record your HR - which is quite logical given the proliferation of optical sensors or other options that record the heart rate of the swimming section during a triathlon.
So far I have been able to consider using Stryd in many of my races, but never in triathlon. Not only because I didn't record heart rate data while in the water, but mainly because the initial model was not immersion resistant. If I wanted to have HR data in the swimming segment I had to use a sensor, and then change it in the transition if I wanted power data in the race.
If it were only necessary to change the "pod" on the strap it would be doable, but the Garmin HRM-Tri does not allow removal from the strap and the Suunto Smart Sensor is smaller in size and the strap is not compatible, so everything would have to be changed. And that's 15-20 seconds, do you know what I have to train to get my run time down by 20 seconds? So it was something totally unfeasible.
And likewise, whoever buys a watch with an optical sensor because he's sick of the sensor in his chest... are we going to ask him to put the sensor back in to measure the power? No, I don't think so.
According to the information provided to me by Stryd, obtaining power data from the foot is somewhat more complicated than the first version at chest level, but in addition to having solved the problem of the new more complicated location, the new device is even more precise than the previous model mounted on the chest.
One thing that has not been repeated enough in the presentation of the new model is the product's new focus on helping to improve running efficiency and providing fitness information.
With the new model, another parameter they can record is leg stiffness/elasticity. All studies The greater the rigidity, the better the running economy.
How to improve this muscle stiffness? Well, with plyometric exercises, series of sprints, running downhill, etc. Stryd will also include a training guide in which these exercises will also be specified.
My opinion
I am a firm believer in power training in cycling, and of course in competing using power as a reference, something that allows you to completely change the way you train and run, ensuring that your efforts are the right ones at the right time, whether it is during training or when competing in a triathlon.
Stryd tries to bring the same concept to running. It is true that for the moment what the technology allows is an indirect measurement of power through 3D modeling of the athlete's biomechanics in real time. "That's all. It seems incredible that such a small device is capable of doing so many things, doesn't it?
But despite this I don't think it's a perfect product. The main objection I find in Stryd is that there are variables he can't take into account at the moment, for example the difference that occurs when running for or against a strong wind. We agree that a light breeze doesn't affect the race at all, but when the wind is strong it certainly costs us a lot more work to move forward.
Stryd is already working on some kind of solution to this, but as it is not a direct force measurement everything must be done through algorithm models.
Despite this, the data is constant, and that is the important thing, because you can be sure that what you have trained for is what you will find on the day of the race.
I have no doubt that power measurement in racing has just begun and that the future potential is enormous. And make no mistake, anyone who denies it will be doing the same thing as someone who denied power meters in cycling 15 or 20 years ago. And you see how we are today...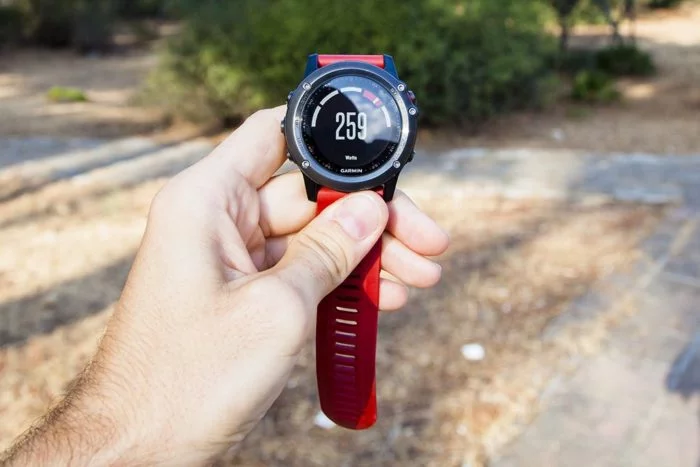 However, Stryd has a few barriers to overcome. Firstly, the public will begin to appreciate the added value of training in terms of power rather than rhythm or heart rate, which is why the new version of Stryd will include specific power training as well as a small training book, so that the new buyer will know everything he can do with his new purchase and be able to benefit from this new type of training.
To do this they must also collect a lot of data from athletes and know first hand what it brings them and how it helps their coaches. In fact Stryd has had some units in Rio during the Olympic Games, and it is possible that in the coming weeks we will see some information from athletes who have been using it. Doesn't that sound interesting?
At the moment I can tell you a little more about the new version, as I have been told that there are only 5 units in the world right now, but they have promised to provide me with a unit as soon as possible. It will be very interesting not only to be able to compare the data with respect to Stryd Pioneer, but also to see how it has evolved and how useful the new data is, such as the muscular stiffness of the leg. And don't worry, I will tell you all the details again.
I hope that I have been able to clear up all the doubts that you may have about Stryd. I'm sure that many questions may arise, not in vain it is a fairly new product. So if you have any doubts, ask for them. If I don't know how to answer them, I can consult Stryd's people so that they can clear it up for both of us.
Buy Stryd
I hope that this complete analysis has helped you to decide if it is a valid device for you or not. All the work I do you can consult it without any cost, but if you want to support the web and with it the work I do, the best way to do it is buy your new device through the links I provide below. And if you don't buy it today, remember to stop by when you do!
Through these links not only will you get a very competitive price and the best customer service, but I will also receive a small percentage without costing you any additional outlay, which is what allows me to continue offering you proofs like this on the page.
If you have any questions, remember that you have the comments section at the bottom, where I will try to answer all your questions.
https://www.amazon.es/dp/]B01N8WBUE8&tag=c1mes-21
Help the site
This page, like any other page you see on the Internet, needs to be compensated in order to continue to function. If you make your purchase through the links on the web you'll be helping out the blog a little bit and becoming part of the Running a Marathon family. It's a small family, but it's cool!
This is the only way the blog generates some money (apart from the cents that come from Google advertising), as there is no consideration from the brands. The only income comes from the purchases that you, the users, make through the links provided.
If you liked the analysis, don't forget to share it on your social networks. Not only will you be helping me, but you will also be helping your friends find this page.
Thank you for reading, and especially for supporting the page!
And with that... thanks for reading!