After the articles with the news that are coming from Garmin and PolarToday, it's time to talk about the American brand Fitbit.
Fitbit has focused its entire existence on monitoring activity, something they do very well. Their devices are very popular (they have sold more than 3.4 million devices). only in the last quarter), their platform is one of the best in the sector and they have a very loyal client (almost a 40% of its sales are to current customers).
Despite apparently healthy sales figures, they know better than anyone else that the activity monitor market is saturated and already very mature, in the sense that there is not much room for innovation.
There are already many manufacturers in the sector, joined by giants such as Apple, Samsung or any of the many devices that are coming to market with the Google Android Wear platform.
So they know that their only possible escape is to go forward.
Fitbit Ionic, the new smartwatch
Fitbit has been preparing its entry into the smart watch industry for quite some time. It has already flirted with the segment in the past, with the Fitbit Surge and Fitbit BlazeBut with the current standard of intelligent watch, Fitbit is far from satisfying the customer interested in this type of device.
In fact, with the exception of the Blaze, at no time has Fitbit equipped its devices with minimally intelligent features, beyond receiving call or SMS notifications. This is very poor for devices sold in 2017. Only the Blaze is capable of displaying notifications from applications such as WhatsApp, Facebook, Twitter, or email, something that required an update since it was a feature that was not offered at the source.
Obviously the competition is tight, but in Fitbit they've been preparing an attack for some time now. If you can't beat your enemy, ally with him. Except that in this case there have been no alliances, but Fitbit has chosen to acquire other companies.
At the end of 2016, the news of Fitbit's purchase of Pebble broke. Shortly afterwards, Vector, another emerging company in the field of smart watches, succumbed under Fitbit's financial networks. I wasn't looking for a product, I was looking for a development platform (SDK) with which to create your own platform and application store, which will undoubtedly be the basis of any smart clock that is worthy, just as it is today in smart phones.
This year of development is about to lead to a device that, presumably, will be presented during the month of September, with a view to being able to offer it in stores before the Christmas campaign. Wareable has already had access to some leaked images.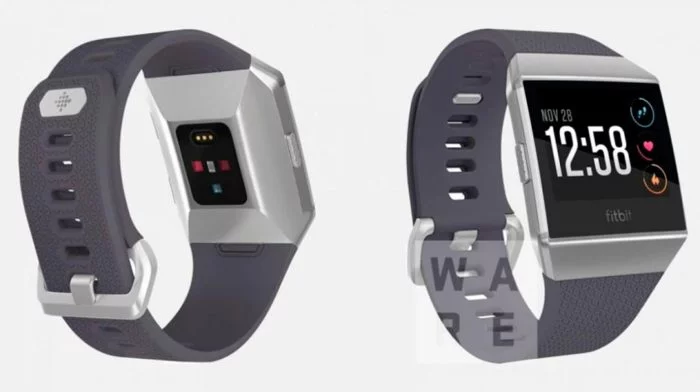 Fitbit opts for a continuous look, very similar to Fitbit Blaze. It avoids the usual tone of taking all designs to round boxes and continues to rely on a totally square look. Of course, it will continue to offer multiple options for customization through accessories and straps in different colours, as it has become accustomed to doing with current models.
The Californian company wants to fight one-on-one with the Apple Watch, so it wants to bet on top-notch materials. It is expected that it will have a Very high brightness AMOLED screen (1000 nits), similar to the one we can see in Apple Watch Series 2 (certainly impressive), embedded in a Aluminum case made in one piece.
This screen will almost certainly be touchThis is necessary in a sports watch, where we will often be operating the device with our hands wet with sweat.
NFC will be availableAt least in the USA, where banks have a much more widespread payment system than in Spain or even Europe.
If there is one device where electronic payment makes sense, it is a sports watch. Going out to train with just the watch and, when you finish, being able to buy something to drink or use public transport, all without having to carry cash or credit card. There is not much left for this to become a reality.
From these filtered images and knowing a little bit about the company's past we can draw many conclusions.
Applications, applications, applications!
Fitbit's entire commitment is focused on the applicationsIf Fitbit wants to stand up to the Apple Watch and all the models equipped with Android Wear, the only way to do so is to have a proper app store.
This was the main reason for the purchase of Pebble and Vector. Neither their designs, nor their employees nor their customer base was what interested Fitbit. They were looking for development platforms, developers and applications.
During this year we have seen a lot of news that questioned whether the arrival of Fitbit's smart clock was linked to the launch of its applications platform, as there were rumours that it would not be available.
But James Park, CEO of Fitbit, confirmed a few days ago to an interview with The Verge that when the Fitbit Ionic smart clock comes to market, it will be delivered by the application platform. The development SDK will be based on Javascript and not in a programming language of its own, so from the company ensures that it will be easy for developers.
In spite of this theoretical simplicity in the development of Fitbit applications, it won't be easy for you. You will be fighting with monsters like Apple or the many large manufacturers that are supporting devices with the Google Android Wear platform, with more financial and marketing muscle and more years of experience in the sector.
Music playback and Fitbit Flyer headphones
Another aspect confirmed by James Park is that the Fitbit Ionic will offer the possibility music playbackIn fact, among the images that have been leaked we can see a headset that only confirms this fact, called Fitbit Flyer.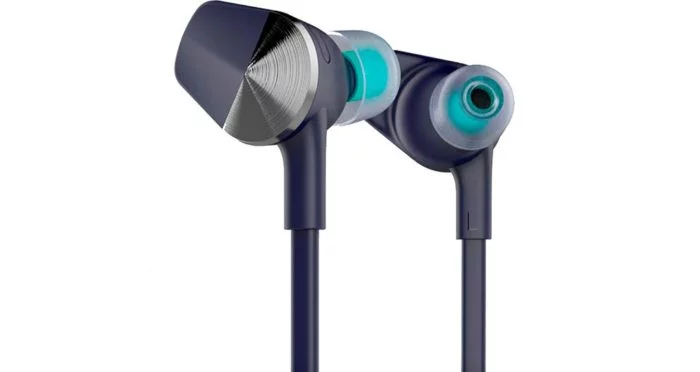 How music will be part of the new clock has not been defined yet. We must not forget that the way platforms are evolving, now most of the music that is consumed is done by streaming. It is not simply having memory to record files and an application for playback.
In the same interview with The Verge Park confirmed: "All we can say at this point is that music is a truly important part of the sports experience, and we will see some functionality related to it".
But there are still a few details to cover with the record companies: "When it comes to the music industry, it's not just a technical detail. There's another kind of commercial problem when it comes to offline playback".
Rumours are that Fitbit's watch will come on the market with a Pandora application, but the problem is that this service is not available worldwide (only the United States, Australia and New Zealand) and it seems that have failed to reach an agreement with SpotifyThe company is the undisputed leader in the sector.
Sports use
Although there are not many confirmed details regarding the sports use of the watch, what is clear is that it will be intended for a user profile similar to that of the Apple Watch or the current Fitbit devices, that is, it will be focused on occasional sportsmen and women with not too competitive goals.
Fitbit's watch will feature Integrated GPSPark confirmed this fact in an interview with the Financial Times, asserting that its performance will improve on what we saw in the Fitbit Surge, and will therefore differ from the brand's latest devices that made use of what they call "connected GPS" (they use the phone's GPS, which we must carry with us while we train). Park confirmed this fact in an interview with the Financial Times, asserting that its performance will improve on what we saw in the Fitbit Surge. Although Sources told Yahoo that there were problems with GPS performance in the early test units due to errors in antenna design.
It will not be a clock exclusively destined to the race or walks outside. They also think about the swimmingFor this purpose, Fitbit has designed the watch to be waterproof, up to 50 meters Of all the devices that Fitbit has launched on the market to date, only the Fitbit Flex 2 is waterproof.
GPS has not been the only point of development. They are also working on sensors, in fact they have been doing it for years and already in an interview in 2015 Park warned that the user would be interested in having more information: "Without going into details, but things that people will be interested in in the future are blood pressure, or stress, or more statistics about your sports performance. We are working on all those aspects and will continue to do so in the future." 
Looking at the back of the filtered images, we see a new sensor with red LEDs instead of the traditional green.
This fact only opens up a lot of speculation about a new optical sensor created by Fitbit.
New optical sensor
Traditionally, optical sensors have always been surrounded by green lights, with a few exceptions. Valencell supports its sensors with two green LEDs, but there is also a yellow LED to help with various skin tones. Apple, on the other hand, uses infrared light to measure the heart rate throughout the day, turning it back to green when it comes to practicing sports.
The reason for choosing this colour is not insignificant: the human body absorbs the colour green very easily, which greatly reduces distortion. The problem is that it does not allow much more information to be obtained beyond the heart rate, since due to this absorption the light barely reaches the skin and capillaries.
The body does not absorb red light as well, so its penetration is greater. This type of illumination is already in use in medical grade devices, used for measuring oxygen in the body.
By changing the type of lighting used, Fitbit may be trying not only to improve the recorded heart rate data, but also to record other aspects such as pulse variability, muscle oxygenation or hydrationThat's precisely what he's doing BSX with LVL (or at least, what he's trying to do).
What is clear is that optical sensors are here to stay, but although it is not a new technology, it is new in its sporting use.
This is not to say that the future will be "red". As with the Apple Watch, it is possible that Fitbit will also use green LEDs alongside the red ones. But the important thing is that the fight is now focused on getting more data and performance from these optical sensors that are flooding all sports watches, trying to expand the amount of data to be captured and offered to the athlete.
Thanks for reading, and don't forget to share!