After the drawing for the CamelBak Octane Dart hydration backpack ended at 23:59 yesterday at 23:59, it is time to announce the winner of the drawing that was held as part of the review of the Nike Invincible 3 in the YouTube channel.
I want to thank everyone who participated in the giveaway and sent comments. It is greatly appreciated to see your posts and how well you welcome the videos uploaded to the channel.
But without further ado, the winner of the CamelBak Octane Dart is Nacho Perez, congratulations Nacho! I hope you enjoy your new backpack.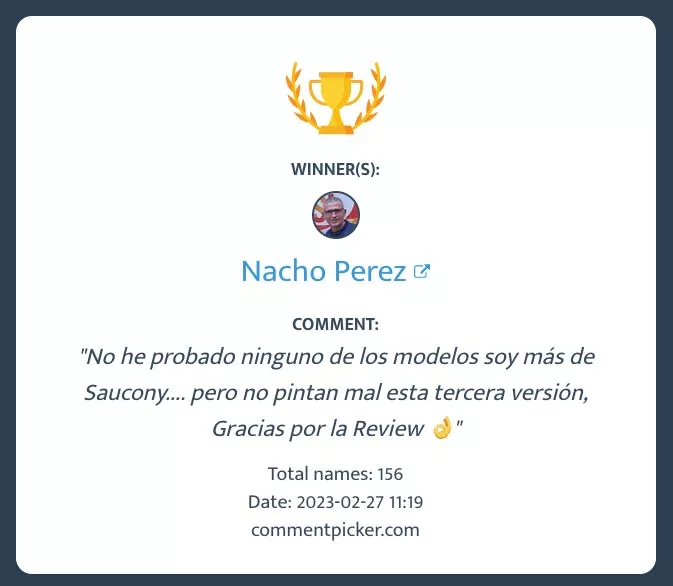 The winner was chosen randomly, eliminating repeated comments and logically my answers. For those who want to check the results, you can visit the following link: https://commentpicker.com/youtube.php?id=ycp_63fc83c62cbf3418
Thanks again to all those who participated in the draw and those of you who were not winners, don't worry because there will be more opportunities in other draws to come. Don't lose hope and keep an eye on the channel!