Third chapter of the video series about running and training with power. In this last chapter it is time to talk about the devices that allow us to see and record running power, both for use during training and later in the analysis of the same.
If you have not seen the previous videos, here is a direct link:
I recommend that you watch the video in the header or by clicking on the direct link to YouTubeI will give you the basics in text below.
Devices for poder to view and record power on the run
Stryd
Stryd is practically the "Gold standard" in terms of running power measurement. And they are forecause they have been developing the product for the longest time and because they offer more information than anyone else.
They have also shown research papers, provide a lot of information about it and have always shared a lot of what is behind their algorithm.
They claim that they can estimate running power with a margin of error of + - 5%. Not bad, a cycling potentiometer is usually around + - 2%.
In fact there are many important names supporting Stryd: Andrew Coggan, Jim Vance, Steve Palladino... And I have also seen professionals using it like Kipchoge, Lionel Sanders...
Another advantage of Stryd is that it not only provides us with power data, but also records other data such as vertical oscillation, ground contact time, cadence, etc. And it gives us access to the Stryd PowerCenter, a training tracking platform that is quite complete and very focused on power training.
Stryd is a Bluetooth and ANT+ compatible external sensor that can be used with almost any watch on the market:
Garmin - Through various Connect IQ applications, as a data field or full application
Polar - Natively with Vantage, Grit X and V800.
Suunto - Natively with almost the entire range. Suunto 7 via SportyGo
COROS - Natively with all but PACE 1
Apple Watch - With the application of Stryd
Wahoo - Natively in ELEMNT Rival
Polar
But there are also other manufacturers that record power in the race. In fact Polar was the first to do so directly from the watch, without the need for external accessories. This function made its debut with the Polar Vantage V. That was the first model, later it also came to the Vantage V2 and to the Grit X.
As for their power data, they offer me similar graphs, but higher numbers than Stryd. They use a simpler algorithm where the main thing is speed via GPS and slope via barometric altimeter. Weight and height as well. But as they are measured from the wrist they don't have accurate ground contact time data, vertical oscillation, etc. as the Stryd solution does.
COROS
COROS has entered the power in the race on two occasions. It started out doing so through an external accessory (the COROS POD), but the performance was very erratic and did not work properly.
The latest update has brought it to almost all of their watches (Except PACE 1). That is:
PACE 2 CHORUS
APEX CHOIRS
COROS APEX Pro
VERTIX CHOIRS
That same update added native compatibility with Stryd, allowing you to receive all the metrics that Stryd is capable of recording. But more important than that is that it allows estimating power directly from the wrist, similar to Polar.
The data it records are very similar to those offered by Stryd, and pod could almost be said to be comparable.
I really don't know if COROS has done laboratory studies and arrived at the same point, or if what they have tried to do is to copy the Stryd algorithm. Regardless of how they got there, the result it gives is very good.
Garmin
Garmin has been treating power in racing for many years with a great deal of timidity. Almost 1TP10I would even say with some disdain. The fact that running with power has not taken off is precisely because Garmin does not natively support it. That is, we don't 1TP10We can pair Stryd as a sensor and select data fields directly on the watch, it all goes through installing the Stryd apps through the Connect IQ platform.
The same goes for interval workouts. Power is not a metric that we poder select, so we lose quite a bit of potential as we rely on the Stryd application to track them, instead of poder creating them from Garmin or receiving them from TrainingPeaks.
But the truth is that Garmin, even if not "officially", also has the possibility to record race power. They have a Connect IQ application developed by Garmin Labs.. Like many of the things Garmin does, it has probably been treated more as market research to see what the real interest is on the part of the users.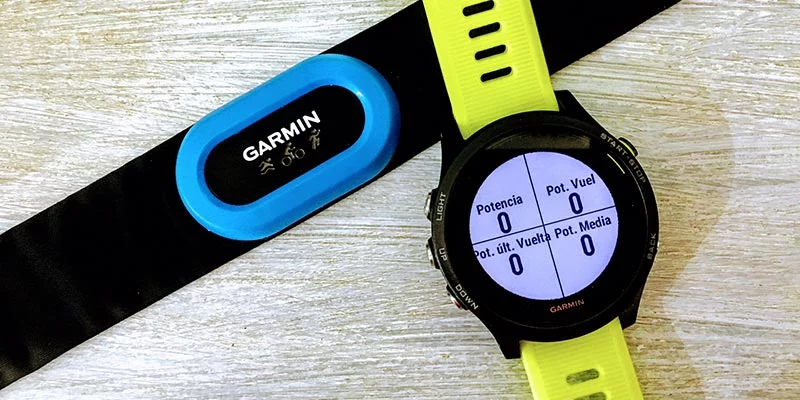 It currently has more than 80,000 downloads, which added to all the downloads by Stryd makes more than 200,000 downloads of running power related applications.
It doesn't seem like a lot for the number of Garmin watches in the world, but we would have to see how many of the owners of a Garmin watch are aware of these possibilities or have installed any application, beyond the occasional watch face.
For poder to use this application on your Garmin several things are necessary:
- A Fenix or Forerunner watch with barometric altimeter (because it is necessary to measure the slope). Also Quatix, D2 or MARQ, etc.
- An external sensor providing running metrics data: HRM-Run, HRM-Tri, HRM-Pro or the Garmin Running Dynamics.
- Install the application Garmin Running Power
RunScribe
The truth is that it has succumbed to Stryd and has focused more on being a tool for trainers and footprint analysis.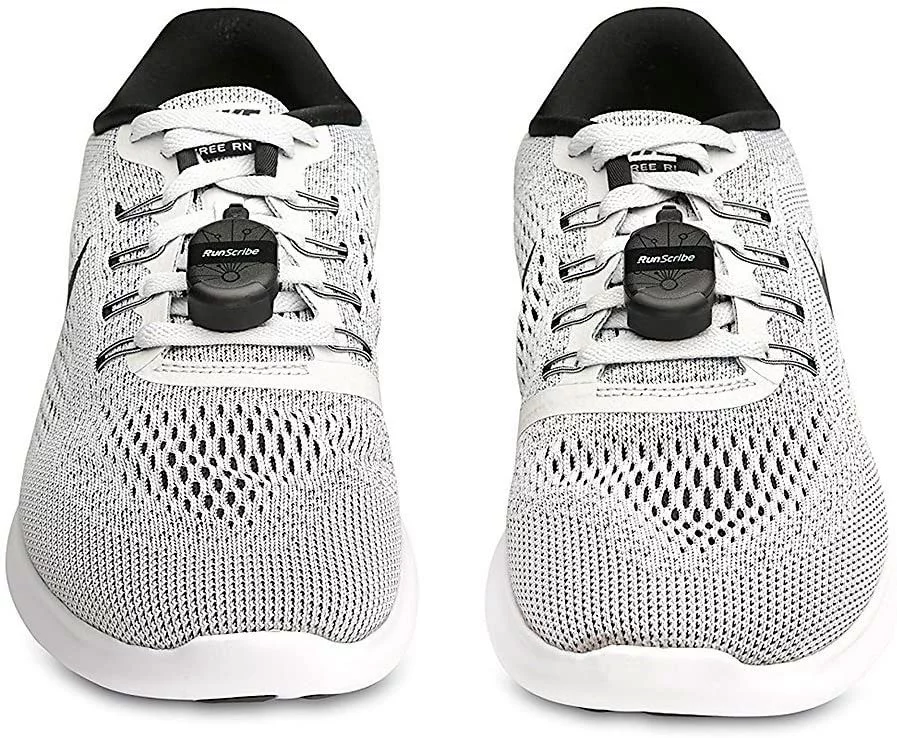 It also displays and records power data, but they have been focusing the product more on running biomechanics. Its price is much more expensive than Stryd.
—
And that concludes the third and last chapter of this series. I hope it has helped you to learn something new and, if you have any questions, do not hesitate to use the comments. Don't forget to "Like" the video, subscribe to the channel and/or to Instagram.
And with that... thanks for reading!