Garmin were not the only ones to present important innovations at the Las Vegas CES (remember, Garmin Fenix 3, Garmin Epix and Garmin Vivoactive). Polar has also brought innovations, such as the Polar A300Although the most important ones are related to their current products, the Polar M400 and the Polar V800.
Notifications from the mobile to your Polar V800
Polar has not wanted to be left behind, and announces that mobile notifications will arrive at the Polar V800. We will see this in a forthcoming update that Polar announces during the winter months. As we all know, it estimates that it will arrive by spring.
This first update will support notifications of calls, messages or applications from iOS (iPhone). For the calling feature it makes sense to have a handsfree connected, as only 1TP10 after answering or rejecting the call from the clock.
Throughout the second quarter of 2015 (Polar, we know... August?), these notifications will also reach Android phones, and will include control of music applications for both platforms.
The doubt comes with the M400. Although the platform is the same, Polar has specifically referred to the V800 with this feature. Whether or not we see it in the little brother will depend on how it affects range, which is lower in the Polar M400. My bet is that it will be included (especially if they want to stand up to the Garmin Vivoactive), and that it is the user who decides whether to have it active or not.
Support for external cadence sensor on the Polar M400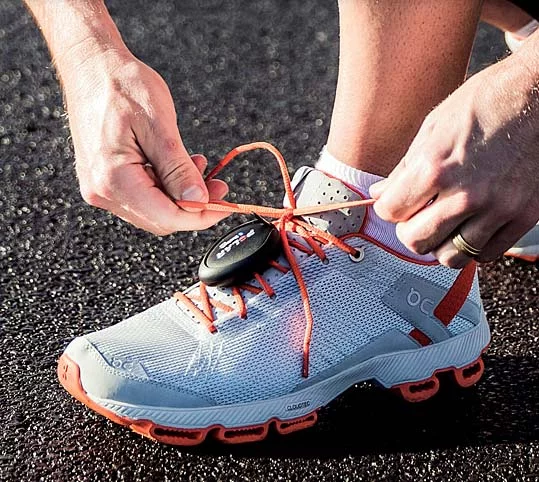 The Polar M400 came on the market with rather limited external sensor support. Despite having Bluetooth connectivity, it can only connect to pulse sensors. During the first quarter of 2015 (I won't repeat this, but you know that Polar often has problems meeting deadlines) they will incorporate an upgrade for poder to use a cadence sensor via Bluetooth.
Calculation of cadence in M400 and V800 without external accessories
And while they are developing support for the external Bluetooth sensor, they are also working to make pod obtain distance, pace and cadence data on the Polar M400 and V800 directly through the internal accelerometer of the watch. Something that will be very well received by its current users, as 1TP10After knowing approximate data of pace and distance when running on tape or indoors (remember that they will be approximate, and there is usually an error of about 10%).
Cadence data will be important when preparing running techniqueThere is no approximate arrival date for this update yet, but Polar will report in spring on how it is progressing.
Integration of Polar Flow with MyFitnessPal

Integration between Polar Flow and the popular MyFitnessPal daily calorie counting application will soon be coming to iOS-enabled devices. This will allow Polar Flow App-compatible watches and activity monitors (Polar Loop, Polar M400, Polar V800, and Polar A300) to synchronize daily workout and activity data for reflection on your MyFitnessPal account.
The update will arrive this January, for which you will have to download version 2.3.