The complete analysis is already finished, so if you are interested in knowing all the details of the watch, I recommend you to read the review of the Polar M400
here
.
The Polar M400 is a GPS watch with a built-in activity monitor, which means that in addition to your training it also tracks your daily activity in steps, calories burned and even how you sleep. The M400 is the second Polar watch to feature an activity monitor after the V800. And if we have Polar Loop, it would be the third device from the brand that monitors activity. So I guess Finns know what they're doing after so much experience.
The M400 is primarily intended as a running watch, but it also offers a number of sports profiles, including cycling and swimming, but it is not a triathlon watch at all. You can think of it as the little brother of the Polar V800 (which you can read the review of here). Or the poor brother. And you can look at this in two different ways:
It is a "low cost" watch that has eliminated features and reduced the quality of materials to lower the cost and make it more competitively priced.
You won't pay for features you don't use or need. You don't swim, so you don't need specific swimming functions or underwater pulse recording. Your cycling is non-existent or testimonial, so you don't care if it doesn't support sensors. Your races are relatively short and you don't need more autonomy than the 8 hours it offers. You don't go ultras or run in the mountains, and you don't need navigation either. In other words, if your profile is that of a pure asphalt runner, this watch is much more adapted to you.
In short, both assumptions are correct. And the fact is that we are looking at a "trimmed down" Polar V800, both in terms of performance and materials used. But if you are not going to use those features, why do you want them? And, above all, why are you going to pay for them? Not having those features doesn't make it a bad watch, just a watch more suited to a less demanding customer.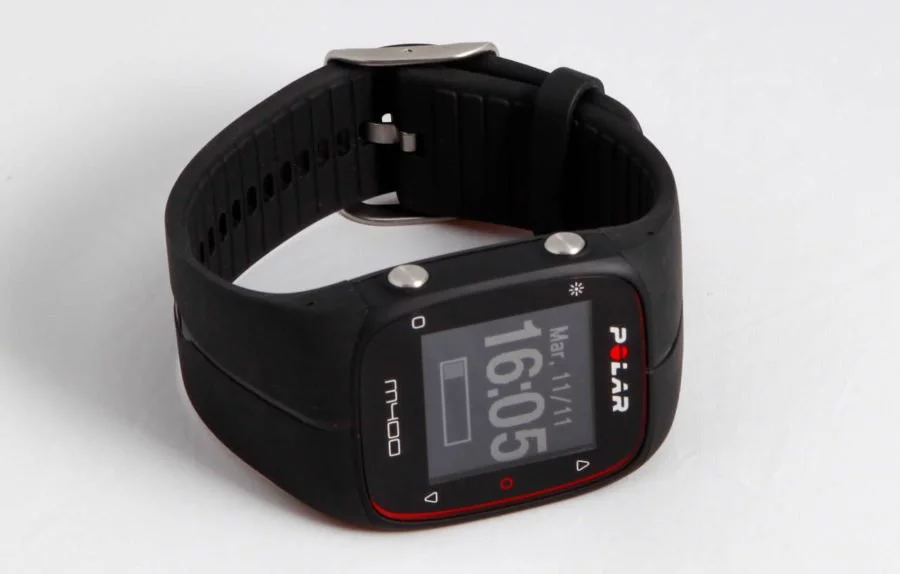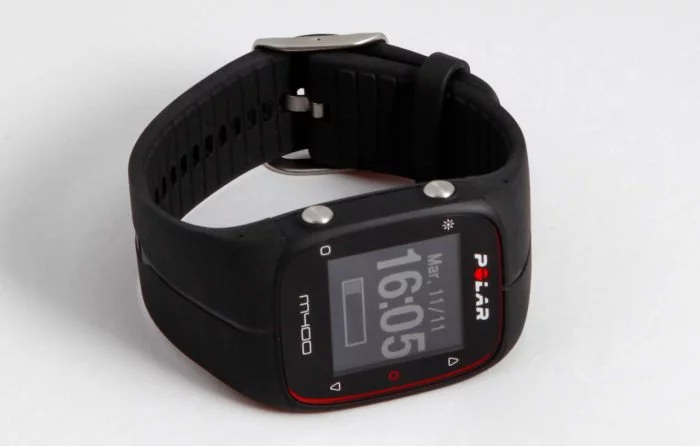 There is only one feature of the Polar V800 that is missing, and that is the lack of vibration alerts. The Polar M400 only has audible tone warnings. The problem is that the volume of those alerts is quite "modest", so if you run in noisy environments it's easy to miss them. But you still have a watch with Bluetooth connectivity and also microUSB (the pod can charge with any charger), waterproof to 30 meters, with a screen with very good resolution and lighting and customizable views with up to four parameters, with some Smart Coaching functions, etc..
The best thing about this watch is, without a doubt, its price. 160 euros without a pulse sensor and 200 euros if you want to get the pack that incorporates the Polar H7 (which also has a 5 kHz band for swimming, but which the M400 is not capable of receiving). This is a fairly competent rival to other watches in the same range, such as the Garmin 220, which is about 50 euros more expensive right now (and without support for other sports, although with vibration).
The trial period has already begun, and I'll bring you the full analysis in the next few weeks. In the meantime, you can entertain yourself by taking a look at the Polar M400 image gallery.