One more week we are with you all with what is probably the last episode of the year. And with the remaining days left in the year, I don't think there is much chance of re-recording.
Besides, I'm sure you're busy with other more important matters these days, right?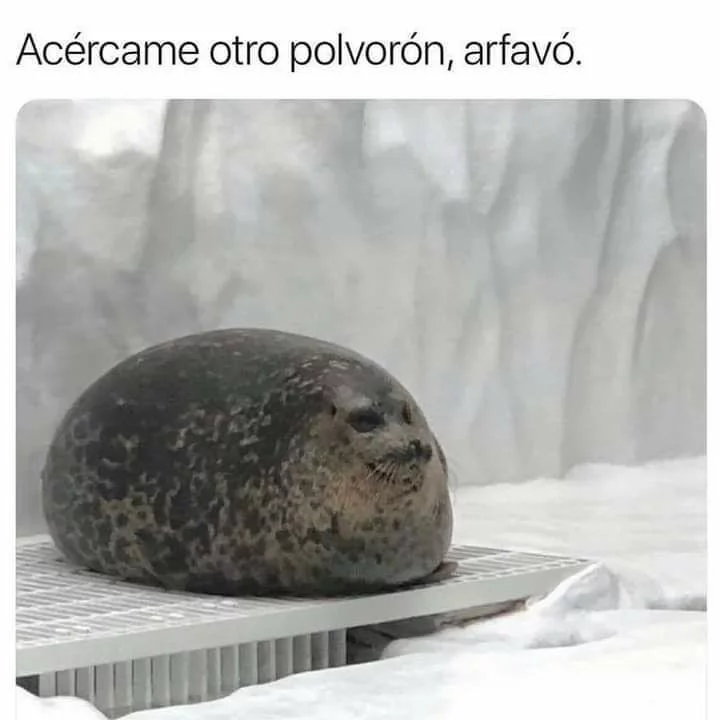 On another note... did you win the lottery? Me neither, so podemos continue as if the 22nd of December does not exist in our lives. But let's go to Episode 19 of the podcast, I digress.
Today we begin by answering Paco's question. The first part of the question is the one that corresponds to the previous episode (the episode 18), and this time we have some additional clarification about the reliability of treadmills and Stryd as a podometer.
First of all, here is a link to what Stryd says about the use of its power meter on the treadmill.
Secondly, this document about Zwift, treadmills, Stryd and calibration.
Of course, both in English.
Once you've learned how to adjust it, Jose brings us all the information concerning the bike saddle. Measurements (width and length), materials, padding and choice. Also a review of what are the current trends like the Specialized S-Works Power Mirror, a 3D printed saddle (400 eurazos for nothing...).
And what about my part? Well, a review of ALL what has been presented in 2020. Believe me the list is long, when I was preparing all the material for the episode I thought the thing was going to be shorter, but the truth is that it is quite important. Here you can see the whole summary:
JANUARY
Suunto 7

Smart watch with Android Wear

Maps for navigation

A difficult start but updates have added what was missing at the beginning (mode customization, route navigation, low power display during sport).

The only thing missing is the addition of external sensors

The autonomy is what it is... (1 day), that will not change and is the toll to pay for a complete smartwatch.
Suunto 3

Same as the original Suunto 3 Fitness. New colors and little else.
Polar H9

ANT+/Bluetooth dual sensor more economical than the H10. Also 5kHz

No memory 

Slightly more basic band

APRIL
Polar Grit X

Polar's first entry into the mountain with a specific model

New functions. Hill Splitter for automatic uphill and downhill detection.

FuelWise, hydration and nutrition assistant. When to eat and drink. Information on what energy we have used.

Route creation with Komoot
Fitbit Charge 4

With GPS

With Fitbit Pay

New sleep functions
MAY
Wahoo TICKR and TICKR X

New design. Thinner pod, LEDs on the top, new band

More simultaneous connections (3x Bluetooth + ANT+)

Higher battery life

TICKR X adds stroke dynamics for Garmin and larger memory size
Garmin Varia RTL515

Adds Bluetooth compatibility

Platoon mode of use so as not to dazzle those behind

Very small improvement in autonomy
JUNE
Garmin Edge 1030 Plus

Daily workout suggestions

Changes in the possibilities offered by navigation, now a little more comprehensive

Increased autonomy thanks to Sony chipset

Larger memory, but loses external card. Maps from all over the world.
Garmin Edge 130 Plus

ClimbPro

Compatible with structured training (TrainingPeaks and Garmin)

Compatible with smart rollers

Incident detection

Higher battery life
Polar Unite

Same as Polar Ignite, but without GPS to offer cheaper price
JULY
Garmin Instinct Solar

More changes. New chipset for lower power consumption

New optical sensor is oxygen saturation estimation

Power Manager (from Fenix 6)

15 to 54 days in normal mode. 16 to 38 hours of GPS use

Battery saving mode, always on
AUGUST
Fitbit Sense

Focused on health metrics

New optical sensor

ECG

Electrodermal activity

Temperature monitoring
Fitbit Versa 3

New optical sensor

Google Assistant compatible

With GPS

Receiving calls from a connected telephone
PACE 2 CHORUS

With stroke power estimation

VERY light

30 hours of autonomy

Barometric altimeter

Magnetic compass

Thermometer

Only 199€.
SEPTEMBER
Apple Watch Series 6

Oxygen saturation estimation

Sleep monitoring (which is not specific as it is something related to Apple Watch OS7).
Garmin Forerunner 745

Very complete watch, far superior to what the 735XT was.

Suggestions for daily training for running and cycling

Specific profile for track racing

Barometric altimeter

It is like the FR945 but without maps, the rest of the features are the same.

Autonomy limited to only 16 GPS hours

High price 
Garmin HRM-Pro

Like the HRM-Tri, but with Bluetooth

Running dynamics and memory
Garmin Venu Sq

Back to the square screen

Wireless payments 

Version with music

Blood oxygen estimation

All Garmin health metrics

Very competitive price for Garmin
OCTOBER
Garmin Instinct Esports Edition

The original Garmin Instinct with a specific gaming profile

Allows you to transmit data and join it to videos of games you are playing 
Polar Vantage V2

Renewal of the original Vantage, with the new features that came with the Grit X.

In addition, it includes new tests

Running test for VO2Max, HRmax, maximal aerobic speed and maximal aerobic power data

Cycling test, basically FTP test

Leg recovery test, to identify recovery status from a simple jump test.
Garmin Index S2

Garmin scale refurbishment

New color display with trend graph
NOVEMBER
Wahoo ELEMNT Rival

First Wahoo watch

24 hours of autonomy

Automatic triathlon transitions

Quite lacking: no advanced workouts, navigation, compass, VO2max, training loads, training alerts or alarm
And taking advantage of the dates in which we are... STAY TUNED BECAUSE THERE ARE RAFFLES! As in recent years Camelbak is going to sponsor the choice (your choice) of the best training device of 2020. And there is also another sweepstakes that is going to move through social networks... but I will inform you about all this in its corresponding publication when it is appropriate.
Doubts, requests, questions... Can you send us your question? You can do it through the form that you will find in https://www.correrunamaraton.com/podcast. Doubts, content requests... send us a message.
You can find us here
Podcast social networks
- Instagram: https://www.instagram.com/entreumbrales_podcast/
- Facebook: https://www.facebook.com/entreumbrales_podcast-106404554393056/
Eduardo Mateos
- Correr una Maratón website: https://www.correrunamaraton.com/
- Facebook: https://www.facebook.com/correrunamaraton
- Twitter: @running1marathon
- Instagram: https://www.instagram.com/correrunamaraton/
Jose Manuel Plaza
- Instagram: https://www.instagram.com/jose.m_plaza/
- Facebook: https://www.facebook.com/entreumbraless/
Where can you listen to it? Well, on the usual platforms, you can choose your favorite:
Or from here, at the bottom of the page.
Do you have a specific podcast topic you'd like us to cover? Do you have a training or watch question you'd like to discuss? Enter the podcast page and you will find a form from which you can podrás send us a message with what you want.
Send us your comments, we appreciate all your criticism to improve and offer you what you are looking for. Leave us your comments on the platform you use to listen to us!and don't forget to send your rating!
If you rate us with 5 stars more 1TP10 people will be able to discover it, because the platforms will put it above in its corresponding section.
Thank you!