Ever since Nokia sold its mobile division to Microsoft back in 2013 and more recently its mapping and navigation solution to a consortium of German car manufacturers (Audi, BMW and Mercedes); it has been searching for what was, or was to be, its new identity.
After these sales and the purchase of Alcatel-Lucent, it seemed that Nokia wanted to move away from consumer electronics and forget one of the worst periods in the industry's history. Nokia went from being the absolute world dominator of such an important market as mobile telephony to having an absolutely ridiculous market share. It seemed that they wanted to wipe the slate clean and focus their future on telecommunications infrastructure, something they have never failed to do and from which they have always made good returns, not only in infrastructure but also through their patents.
But we woke up today with some interesting news. Nokia has announced the intention to take over the French wearables manufacturer Withings. Some of you may know them from the Withings Activité Pop that I presented to you here about a year ago, or for some of the other products that they have in their catalogue, such as the smart scales.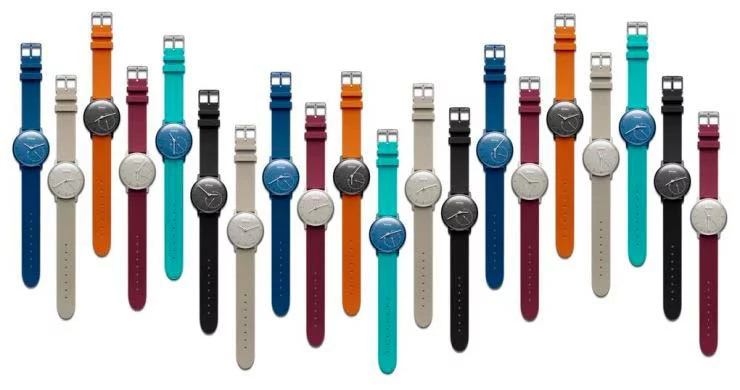 Withings is a company that is still very much alive. In the past CES in Las Vegas presented two new products: an activity monitor (Withings Go) and a thermometer (Withings Thermo). It is a company that has always been very involved in digital health, and not only in sports, but also in the medical sector.
Nokia returns to consumer electronics by buying Withings for the not inconsiderable figure of 170 million euros (in cash). And it does so in a sector that is in full growth; that of wearables or "possible" or "wearable" devices.
If all the major players have done so and are investing huge amounts of money (Apple or Google, for example), it is clear that this is an interesting sector. Gartner, a consulting firm specializing in technology and market research, figures the growth of the sector at 18.4% in 2016The company will also be focusing on smart watches and activity monitors, which will increase its sales by 20 and 4.8 million units respectively.
This growth forecast also holds for 2017 (and, of course, years to come). This is where Nokia has set its goal. The forecast is that in two years, sales of smart watches will more than double the units sold in 2015, and a further 50% of wristwatches and activity monitors.
Nokia knows that it is not an easy market and that, although it is not as mature as the mobile phone market, it has clear leaders. The Finns will have to fight against Apple, Google, Garmin or Fitbit as main competitors, as well as a huge list of smaller manufacturers.
But with such high sales prospects in such a short future, it is enough for Nokia to scratch an 1% of the market in the next two years (about 2 million units counting smart watches and activity bracelets) to make its bet positive.
The sale will be closed during this year and will mean that the 200 employees and all the current Withings products (and those they are already working on) will move to their new parent company in Finland. Withings assures that everything will remain the same But their future plans will change slightly, focusing on health and preventive medicine devices and using Nokia's greater resources to expand more easily.