Suunto launches today a new update for all its current watches: Suunto 5, Suunto 5 Peak, Suunto 9, Suunto 9 Baro and Suunto 9 Peak. As you know the brand updates are phased, so if it's not available right now for your watch try something later or tomorrow and it will mark you as an available update. My Suunto 9 Baro has already been updated while the new Suunto 5 Peak does not yet mark the update as available.
And remember that the Suunto 5 and Suunto 9 are wired upgradeable while the Peak does support wireless upgrade directly via Bluetooth.
However, the new feature that you are all waiting for is not yet available. I announced on Instagram the other daybut I'm sure that one is just around the corner.
What is new? I will give you a brief description below.
Meter-by-meter altitude algorithm for all models
The Suunto 9 Peak came with an algorithm that responded faster to altitude changes by accounting for ascents and descents more quickly.
This is useful both when viewing the accumulation of meters during the activity and when reviewing the training (e.g. on uphill interval days).
This algorithm reaches the rest of the range, even if your watch does not have a barometric altimeter (Suunto 9 and Suunto 5 / Peak). The only difference is the positive or negative meters from which it starts to work: 3 meters if you have a barometer and 7 meters if your watch measures altitude from GPS data.
Possibility of activating or deactivating SuuntoPlus functions
Suunto has been adding features to its SuuntoPlus option in most of its recent updates. Right now there are 15 possible options you can choose to have a specific data display (weather, Strava, Safe, etc).
With today's firmware update and the latest version of the app on your phone it is now possible to enable or disable which SuuntoPlus functions are displayed on the watch. If there is one that you are not going to use, you can remove it from the list to have the others better organized.
Starting activity from the navigation menu
One of the annoying behaviors was that, if we started a navigation route from the specific menu, the activity was done correctly navigating the route. BUT IT WAS NOT SAVED. For everything to work correctly it was necessary to go to the activity menu and in the sport profile you were going to use then select the route.
Now the navigation menu has an intermediate menu in which 1TP11We can start the activity with the navigation route (in the profile we have selected when creating the route) or simply navigate the route as before.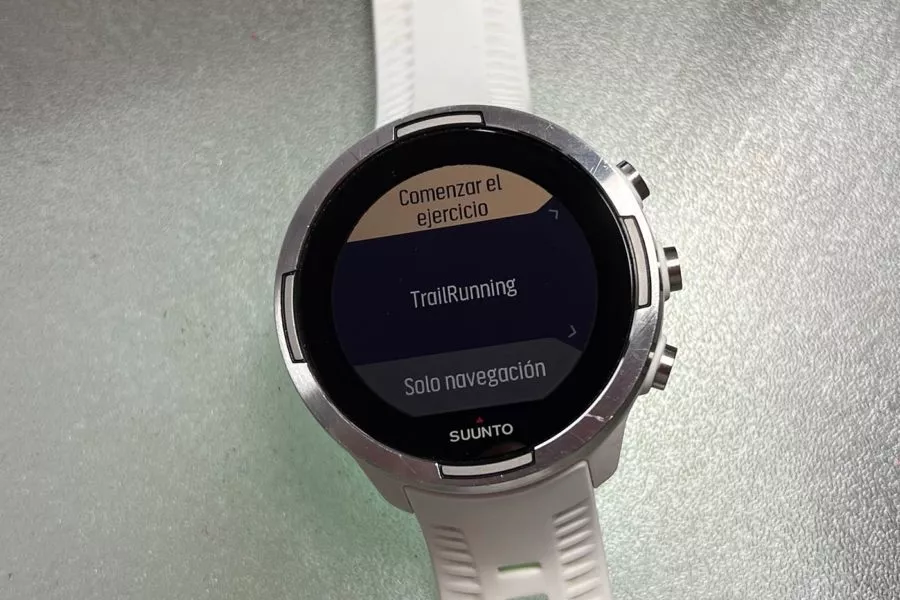 Blood oxygen measurement during sleep monitoring
Specific for the Suunto 9 Peak (it is the only one with a sensor that allows it). It does not need much more explanation.
Correction of errors
As for the specific new features, there are also general bug fixes in other areas, including a fix for excessive battery consumption.
—
And so much for today's updates. As I say, let's hope the next time we hear from Suunto is to announce the long awaited update with complex interval workouts.
And with that... thanks for reading!