Today was presentation day at the IFA in Berlin, and TomTom showed us his new GPS watch, the TomTom Spark. It was an important presentation, as TomTom was lagging far behind the competition.
But this is solved with today's announcement, as they present a watch that breaks quite a bit with the previous range, both in aesthetics and in functionality, giving a different perspective to what is offered in the market, always from the original point of view that TomTom always gives to all its products.
There are some points to focus on.
The complete analysis is already finished, so if you are interested in knowing all the details of TomTom Runner 2, I recommend you to read the complete review 

by clicking here

.
Multi-activity clock
The first thing that stands out about the TomTom Spark is that there won't be a cheaper version aimed only at runners, and a slightly more expensive multisport version. The Spark is multisport, so you can use it for running, cycling, swimming or other activities such as strength training in the gym.
Optical heart rate sensor
If there was a reason why the previous one stood out TomTom Cardio In fact, it was TomTom who popularized the GPS watch with a pulse sensor. Before we could see the Adidas watch, but its price was much higher and the target audience was quite small. The TomTom Spark, at least in its Cardio version, also incorporates this type of sensor on the back of the watch.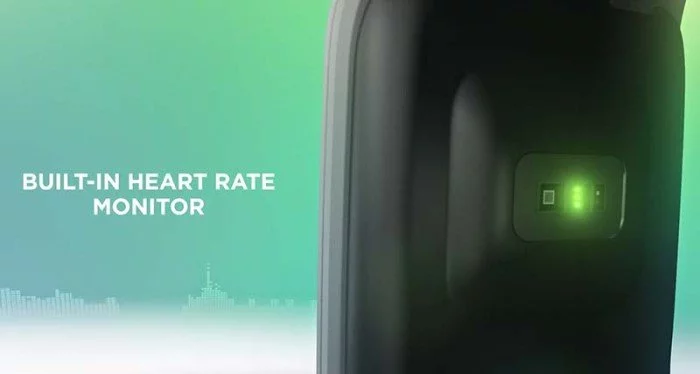 TomTom has replaced Mio's optical sensor used in previous Cardio models with a new sensor manufactured by LifeQIt remains to be seen whether it still behaves as well as Mio's sensor did.
Activity and notification monitor
TomTom is also a leader in activity monitoring and has equipped Spark with an activity monitor, both during the day by counting steps, calories and distance, and during the night by providing information on sleep quality - something completely new from the previous range, which did not offer this complete monitoring.
TomTom has indicated that at the end of the year it will offer an update that will also allow 24-hour monitoring of the heart rate (such as Fitbit Surge and Fitbit Charge HR) and will allow you to receive notifications from your mobile phone on the clock screen.
Music to your ears
TomTom wants to take the hassle out of running with a load of equipment, and wants to solve everything from the wrist. If you're one of those who likes to listen to music while running, then TomTom has thought of you, and has provided Spark with 3GB of music storage. You can load playlists from iTunes or Windows Media Player. There's room for 500 different songs, more than you can listen to on any workout.
You will be able to listen to your lists through a Bluetooth headset, which you can pair with your watch. If you do not have a headset of this type, there will be a pack that includes it.
And if you don't have music to listen to, Ministry of Sound has collaborated with TomTom and offers a list created by them and already loaded on the clock, so you can start training as soon as you receive the clock.
TomTom Spark, price and availability
Introduced on September 3rd, the TomTom Spark will be in stores in October. In fact, it is already possible to book it through your website
The price of this version is £249, which is quite competitive as it is cheaper than the TomTom Cardio Runner and Multisport.
But according to them it will not be the only model available, but there will be different purchase options (and different strap sizes), although there are no prices available yet for the rest of the packs:
TomTom Spark GPS Fitness
TomTom Spark Cardio GPS Fitness
TomTom Spark Music GPS Fitness
TomTom Spark Cardio + Music GPS Fitness
TomTom Spark Music GPS Fitness Watch + Bluetooth headset
TomTom Spark Cardio + Music GPS Fitness Watch + Bluetooth headset
–
Support this siteYou can do this by buying your TomTom Runner 2 or Spark (it's the same watch, change the packaging) through Amazon.
https://www.amazon.es/dp/B015CDW7GY&tag=c1mes-21
https://www.amazon.es/dp/B015CDW7AK&tag=c1mes-21
https://www.amazon.es/dp/B0158KT9WQ&tag=c1mes-21
https://www.amazon.es/dp/B015CDWGQA&tag=c1mes-21
https://www.amazon.es/dp/B0156G33FG&tag=c1mes-21
https://www.amazon.es/dp/B0156G3IPQ&tag=c1mes-21
https://www.amazon.es/dp/B0156G3PDQ&tag=c1mes-21
https://www.amazon.es/dp/B0156G4058&tag=c1mes-21