Tomorrow begins the CES 2019, and Garmin will not be absent from this great event. Although if we compare what they present this year with the innovations introduced in previous years in 2019 they come quite lightly. Although it may seem that a Garmin Vivoactive 3 Music LTE may be an interesting proposal, I'll tell you why you should not worry too much, at least for the moment.
This clock is basically a Vivoactive 3 MusicIn this case, Garmin simply adds a 4G connectivity chip, which allows it to be permanently connected to the Internet. with the world even when you don't have your cell phone on you.
For all intents and purposes it might seem that Garmin is following in the footsteps of Apple, Samsung and other manufacturers of wearables; but in the case of Garmin there are a few pitfalls that you should be aware of. But before putting the negative points in place I will tell you what the possibilities are for this new type of connection.
What's New in Garmin Vivoactive 3 Music LTE...
By adding the 4G connectivity chip the Vivoactive 3 Music LTE allows us to do all this completely independently (ie without having the phone on top).
Event notification and sending of emergency messages to pre-programmed numbers
Send and receive SMS messages
Music download for Deezer and Spotify (although the latter is not yet adapted)
LiveTrack to transmit details of your training to friends and family
Synchronize activities and activity data
Basically... that's it, it's not like the user experience is going to change completely. I'll go into some of those options in more detail.
Incident Reporting
This is simply an emergency alert function that you can activate manually, sending a text message to your pre-defined contacts.
Imagine you're running and you stumble, spraining your ankle. Or you're kidnapped by a gang of Kosovar Albanians. It's a situation that may be a lot more common than we think. At that point you could send a help message by holding down the clock button for 5 seconds.
The contacts you have selected will receive a message telling them your exact location, since the clock can indicate it through the GPS of the same. They will also be able to see your updated position if you are moving.
So, following the example of the kidnapping, your family will be notified of the place where you have been kidnapped, and they will be able to see where you are going while they have you gagged in the back of a van (I have seen this in some 007 movies...).
Apple already offers a similar feature on the Watch Series 4, but with the Smart Clock the detection can also be automatic. It's a feature that's better not to have to use, but if it's there it can offer some peace of mind, especially for the family.
Sending and receiving SMS messages
Just as you would send SMS messages to someone via your mobile phone, you can do so with the watch. I don't have to explain this to you, other than that you can write the message via the watch screen.
There's predictive writing for messages, so it's only partly hell. Remember the Nokia T9 dictionary predictive writing from over a decade ago? It's very similar.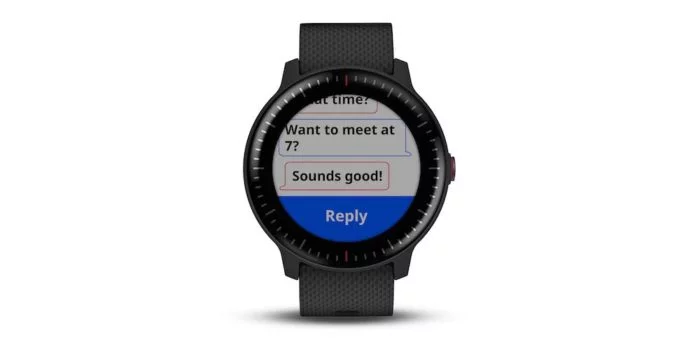 But keep in mind that this would be a different phone number than yours, and that there is no messaging platform behind it (WhatsApp, Telegram, etc.) This is the short message of a lifetime. So if someone wants to contact you and does not know that you are doing sport, they will send the message to your normal phone, and not to the number on the clock.
Therefore the functionality is somewhat limited, since you usually have to start the conversation yourself to get them to write to you there, because no one in their right mind is going to ask for messages to be sent directly to the clock, with the hell of writing back on the screen.
It can allow you to send a message to your partner to say that you will be a little late, or that you need to be picked up.
Music Transfer and Playback
LTE connectivity would allow us to update our list of music from Deezer or Spotify directly, without depending on the phone, but in this case it seems that this model will be compatible with Spotify, as the Vivoactive 3 Music is not because of the absence of WiFi.
And speaking of WiFi, the LTE version also lacks this kind of connectivity. It would have been a good opportunity to add it but they have decided not to. It was probably due to the partnership with Verizon to launch this model.
The only new feature is that you can transfer music wirelessly over the 4G network, but it doesn't allow you to directly stream any list at any time, just as you would with a mobile phone. You have to sync the list first, and then you can play the files stored in memory.
LiveTrack
Of all the possibilities offered by the permanent 4G connection, LiveTrack is perhaps the most interesting. With this model you could transmit your training (or race) in real time directly, without the need for any other connection.
With other models you need to carry a phone with you, which is responsible for the transmission of data indicated by the clock. But as the Vivoactive 3 Music LTE has a direct connection to the Internet, you can dispense with the part of the smartphone and make the transmission directly.
...and why you shouldn't care
The introduction of this new Garmin model is not something you need to worry about at the moment. If the list of additional features is short and not very relevant, the list of drawbacks and inconveniences is noticeably more important.
At the moment it is intended only for the North American market, and exclusively with the operator Verizon
No eSIM support, works through an internal non-replaceable SIM
More limited autonomy
No WiFi
No speaker or microphone, so no phone calls
Messages to the clock number, not to yours
No music streaming
Without a doubt the most important problem is that it is destined exclusively for the U.S. We will not see it around here anytime soon. The reason for the exclusivity is simply that there is no support for virtual SIM (eSIM), but the watch has an internal SIM.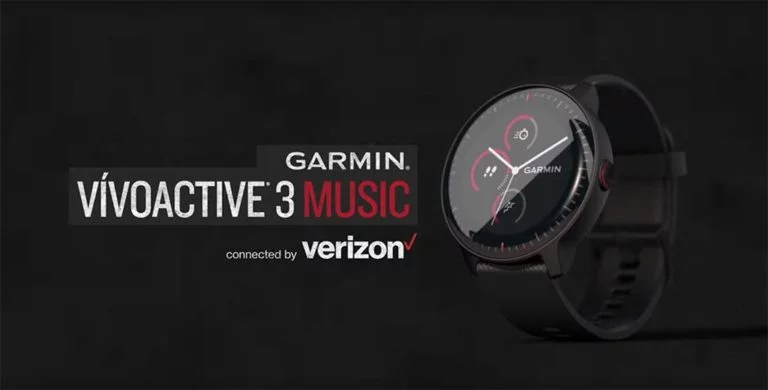 But that SIM is not replaceable, because to do so would require opening the watch and losing the resistance to immersion. In the same way, it cannot be equipped with a card removal system for precisely the same reason.
So each watch must be associated with a SIM with a specific number. It cannot be used with any operator other than Verizon, nor can it be used outside the U.S. since there will be no roaming. A specific rate must be contracted, and the phone number will be different from your usual phone number.
As if this wasn't enough, there is no possibility to play music in streaming, which is perhaps the main advantage we could look for in a clock with a permanent connection. This is something that could change in the future, but the providers (Deezer or Spotify) would have to make a specific application for this model, since the operation would be totally different. And given the scarce distribution that I predict for this model, I don't think it is something they are thinking about.
Add to that the fact that Garmin announces a maximum range of only 4 hours when used in the GPS/music/LTE combination... and the problems just keep adding up.
So what has Garmin done? In my opinion they have simply launched a new platform to the market that can be used to study the market. It totally reminds me of the move they made when the FR225 came to market. At that time Garmin launched an FR220 with an optical sensor licensed to Mio to study what the real market demand was.
Garmin saw that there was indeed a market for this technology and launched into the development of their Garmin Elevate sensor, forgetting about the FR225 forever.
Garmin will now do the same, starting with a model that has already paid for itself and will not be distributed very widely, but will allow you to get feedback from some users and really see what the market demand is for a sports watch with LTE connection. In short, this is just a market study, but with the user's money. And based on the conclusions they draw from this model, we may see more models with LTE (and eSIM) in the future, or not.
And with that... thanks for reading!