Fitbit presents today Alta, its new activity monitor. It arrives after announcing during the CES its new model for the high range, the Fitbit BlazeNow he's looking at the more basic range for a replacement for the Fitbit Charge. And just like Blaze, Fitbit Alta is also designed as a fashion accessory, as it allows you to replace the strap in a very simple way (through a couple of buttons at the bottom).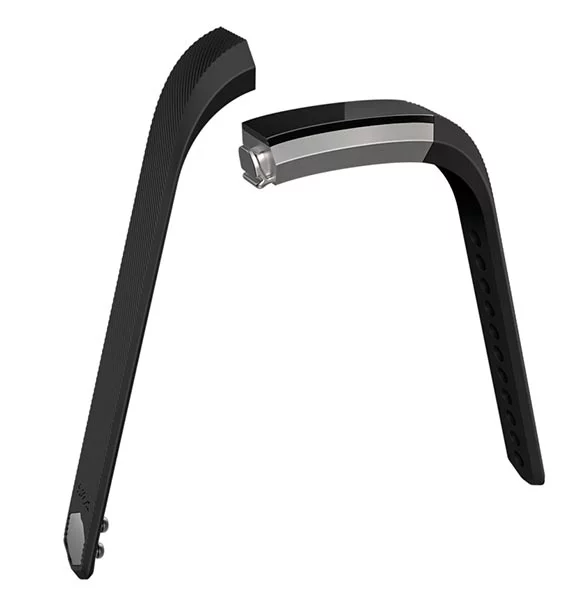 The new model abandons the widespread use of plastic and replaces it with a stainless steel case, which together with the possibility of using it with a leather strap (the standard one is made of plastic) gives a rather "luxurious" look, thus reaffirming that this is a fashion accessory.
Its operation is very similar to that of Fitbit Blaze, including the SmartTrack function, which allows you to automatically detect the start of activity (and the type of activity performed: running, walking, elliptical cycling, cycling or aerobic exercise in general) without having to activate the function manually. Its OLED screen, however, does not allow you to display the exercises as is the case with Fitbit Blaze. This screen is not always active, allowing you to save battery power when you're not looking at it. How do you turn it on then, if the device has no buttons? It will do so automatically by turning your wrist or touching it, since the screen is touch-sensitive, so it will be with your finger as you navigate through the different menus.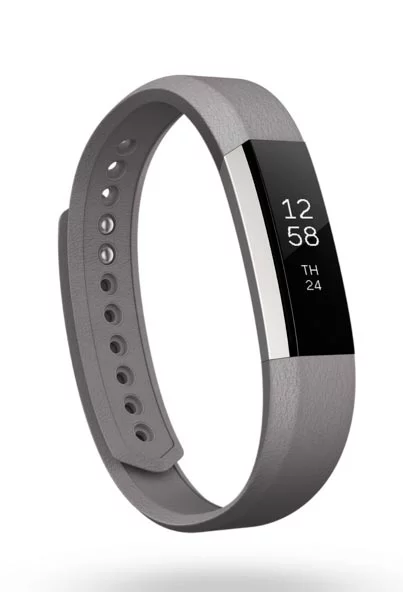 It now incorporates inactivity warnings, similar to what other manufacturers offer (Garmin or Polar, for example), vibrating and warning when you've gone too long without moving. Otherwise it continues Fitbit's tradition of offering all-day activity monitoring, including automatic sleep detection.
All the activity will be recorded to sync with the Fitbit application, which is available for Android, iOS, and Windows Phone. You can even do without a mobile phone (is there anyone left who doesn't have one?) and sync wirelessly using a computer.
Fitbit's Shadows High
But not everything is positive in the new Fitbit Alta wristband, and sometimes when there is lime, the sand comes too. The main negative aspect continues to be the mobile notifications.
Fitbit Alta allows you to receive notifications from your smartphone, but as with Fitbit Blaze (and previously with Fitbit Charge HR and Surge), it will only notify you of calls and text messages, nothing else. And considering that nowadays the calls you receive are usually for commercial purposes and SMS messages are a nice reminder of the past, not having the rest of the notifications is a major shortcoming.
The protection against water remains the same: it is simply able to resist sweat, rain and splashes. So forget about being able to wear Alta in the pool, even if it is just to check the time. So not only does it not track activity in the pool, but you won't be able to swim with the bracelet at all.
The new model doesn't have an optical pulse sensor, and given its small size I'm not sure that Fitbit will be able to release an HR version later on, but this is just my guess and maybe someone at Fitbit will get a light bulb in their head and design something capable of blocking the outside light from the sensor area allowing them to offer a version with pulse measurement.
The first two aspects are quite important, especially the lack of a more advanced notification service (including applications of this century such as Twitter, Facebook, WhatsApp, etc.). I also do not understand the efforts of Californians to not offer the same notifications that we can find in other competing products. And if it is to offer simplicity or not to be too annoying, as easy as enabling an option to silence notifications per application.
Fitbit High, availability and price
Fitbit Alta will be on the market throughout March, along with the Fitbit Blaze they presented a month ago in Las Vegas. It will be priced at £139.95, in any of the four basic strap colours available. These can also be purchased separately to add colour to your bracelet or to add some extra luxury. The accessories available will be as follows:
Classic two-tone strap in blue, purple and black: 29.95
Leather strap in light or dark brown: 69.95
Finally, an all-metal strap: 99.95
https://www.amazon.es/dp/B01B25PKB0&tag=c1mes-21
And with that... thanks for reading!