Mio today announces a new optical pulse sensor. Mio LINK 2 is the replacement for the original LINK (whose proof you can see here), and does so by evolving the external optical pulse meter into a more complete device that allows you to record workouts on your own.
The essence remains the same. Mio LINK 2 is an optical pulse sensor that allows FC data to be sent to other devices via ANT+ and Bluetooth simultaneously. So far it's the same as the original model. So where's the novelty?
The original Mio LINK had to be placed on a silicone bracelet, and the Mio LINK 2 allows you to wear it in more places, as they did in Scosche a few years ago with their RHYTHM+ and that it's been more widely accepted. It's actually quite reminiscent of the Scosche sensor.
This design allows you to wear the sensor on other parts of your body, such as your forearm or upper arm, both of which are more convenient if you're combining the external sensor with another wrist device, such as a GPS watch.
But unlike the Scosche, Mio's new sensor (which Mio calls module) is not integrated into the bracket, but is placed on itIt is therefore possible to return to the original location of the wrist, simply by inserting the sensor into the appropriate accessory.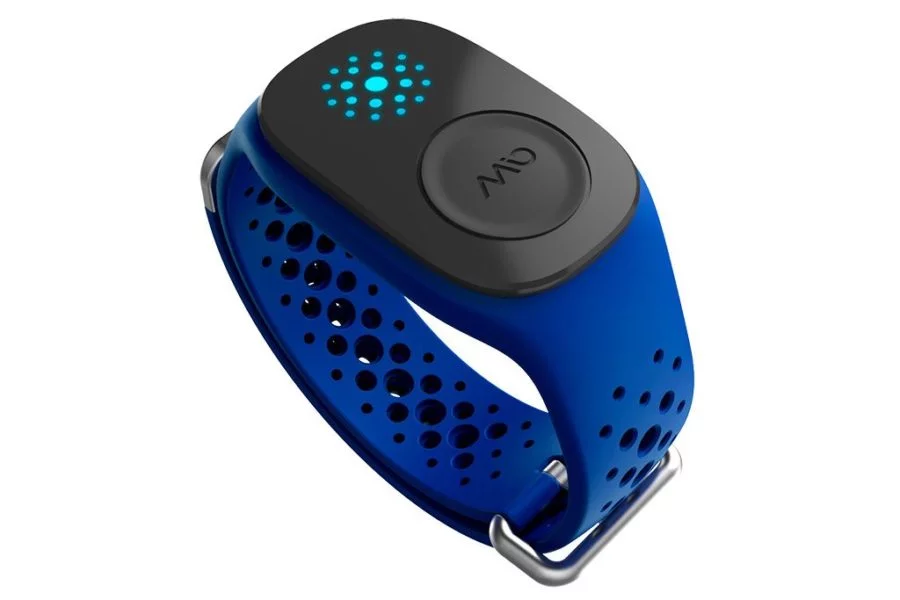 The other big difference is that the Mio LINK 2 now becomes a stand-alone device. Thanks to an internal memory it can store up to 30 hours of workouts, which you can then download to your phone via Bluetooth and transform the heart rate data into a new metric that was invented on Mio a year ago: PAIAnd as for the optical pulse sensor, it is capable of recording heart rate for 20 hours.
It also includes vibration, is waterproof up to 50 meters deep and has NFC for fast communication with gym machines, for which Mio will provide an SDK that will allow it to be integrated into gyms.
Mio LINK 2 will be on the market throughout 2017 (or so they say... see Mio Slice).
Mio Slice
And speaking of things presented a year ago, in that same edition of the CES Mio announced an activity monitor called Slice (I already talked about him a year ago) And why is the ESC now back on the scene? Because despite the announcement that it would be available throughout 2016, it was never on sale.
But now it does reach final production, probably thanks to the extra funding they got in early NovemberFifteen million dollars have allowed the project to go ahead and make this 100% design activity monitor a reality.
The pulse sensor that Slice equips is not the one we already know from the old LINK (licensed to Philips and with fantastic results), but it is a proprietary development, as the original does not allow for 24-hour heart rate monitoring.
Everything in Mio Slice revolves around EPI, the new metric that combines steps, heart rate, exercise intensity, etc. into a single record. The goal is to have a metric that is somewhat more realistic than daily step estimates.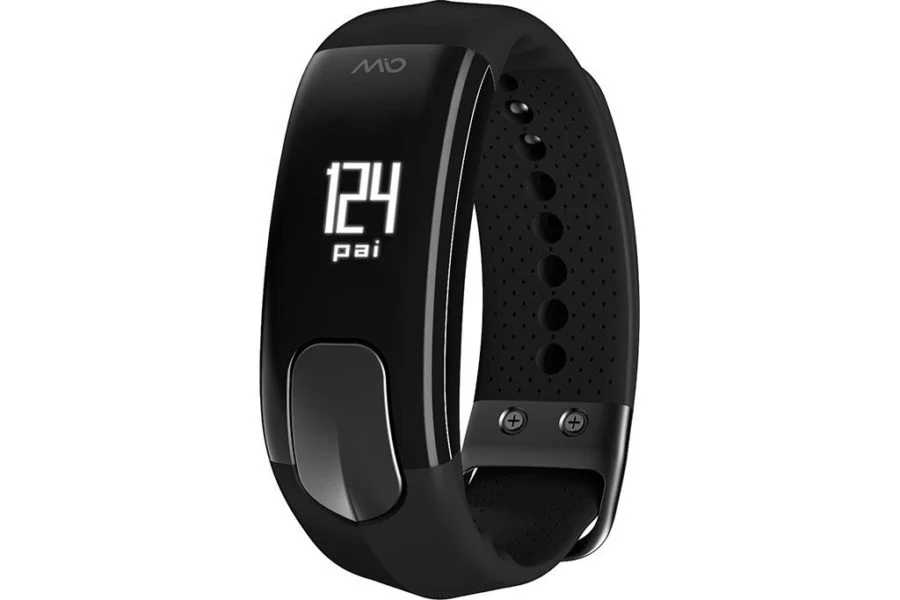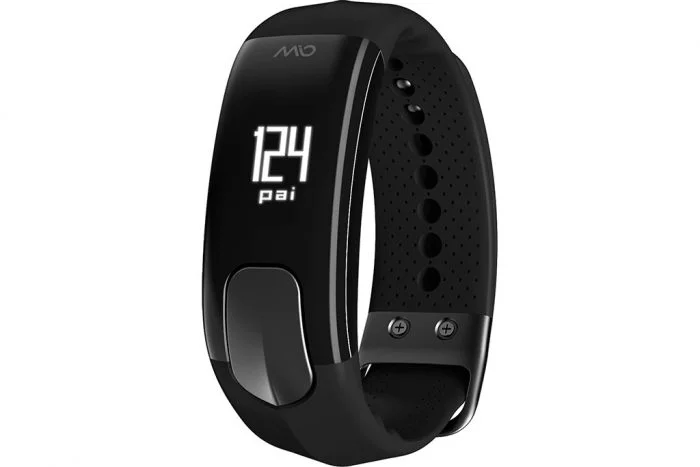 The PAI score is calculated based on your age, sex, resting heart rate and maximum heart rate. The calculation is weekly, so try to be active seven days a week (instead of trying to make up for the week's excesses on Sunday). Any activity that raises your heart rate will raise your PAI score, but the higher the intensity the more points you'll gain. The goal is to have a score above 100.
Returning to the traditional use of activity monitors, Mio Slice presents the basics that any device should cover today: mobile phone notifications, activity and sleep tracking, step, calorie and distance estimation, etc.
Mio Slice will be available in February, at a price of £129. Similar to the rest of the competition, such as Fitbit Charge 2 or Garmin Vivosmart HR.