Until not many years ago, GPS watches were so called because they simply allowed to receive data from GPS satellites. We continue to call them GPS or GPS watches, but the truth is that it is a wrong name from the moment when the watches already allow receiving signal from GLONASS, Galileo, BeiDou and QZSS satellites.
We have remained with the designation GPS, which is the acronym for Global Positioning System, to name any device that allows to triangulate a position from satellite data, but GPS is only one of the satellite constellations available. What would be the correct term? GNSS, Global Navigation Satellite System, which would encompass all satellite positioning systems.
Currently GNSS chipsets already have been supporting GLONASS and Galileo satellites for quite some time, and more recently BeiDou and QZSS have also been added. These chipsets are those that subsequently equip the different devices whether they be watches, mobile phones, fridges or any other electronic device that has a global positioning system. Yeah, any day your fridge will have GPS.
When we see the product specification datasheet, compatibility with GLONASS, Galileo or other systems always appears prominently. When there are no more important developments to mention, referring to small changes is always a good point to hold on to.
But, is it so important that your new watch has Glonass/Galileo/Beidou/QZSS compatibility? Is your current bike computer, which only receives GPS signal, outdated? And, therefore, will it stop working because it has no compatibility with other types of satellites? Or will you have a much more accurate track? Well, all these questions are what I will try to answer in this post.
What is GPS
It is the original positioning system, which is why we know it as "...".GPS"in a familiar way to any device capable of displaying our location.
It uses a total of 32 satellites (started with 24) that orbit about 20.200km from earth. They have been distributed so that there are always at least 4 satellites visible from anywhere on the planet. Therefore, no matter where you are, you will always be able to triangulate your position with greater or lesser accuracy (the greater number of satellites visible, the more accurate triangulation).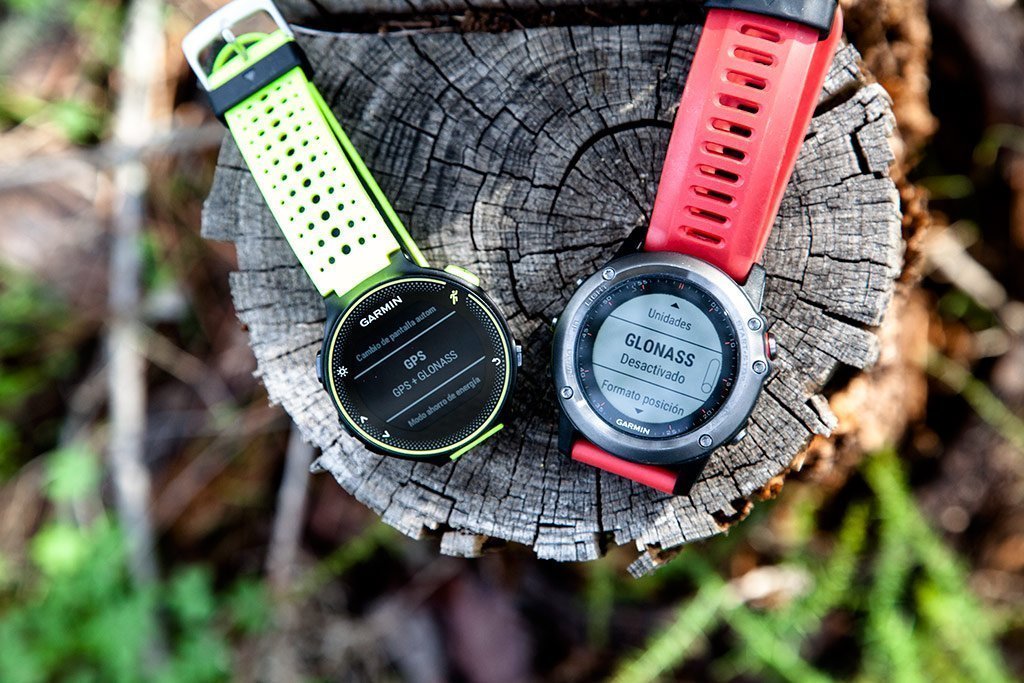 It is owned by the United States Space Force, which is also responsible for its maintenance. It was developed by the army in the 1960s for military purposes only, to be used as a navigation system by the Navy. And so it was until, in 1983, President Ronald Reagan opened its use to the general public.
Originally they had no intention of opening public use, however the decision was made following a Soviet SU-15 identification error when it shot down a Korean commercial aircraft. But the public version would have its accuracy altered to an approximate radius of 100m in order to maintain an advantage for military use, thus ensuring more accurate data.
This also changed later (in 2000, during President Bill Clinton's term), so the accuracy is now determined by the device used and its specs, without any induced error.
What is GLONASS
The positioning system GLONASS is a direct legacy of the Cold War. Its name comes from the acronym "ГЛЛОбальная НАвигационнная Спутниковая Система" which, after having a few glasses of Vodka, podranslate as "Global'naya Navigatsionnaya Sputnikovaya Sistema". In short, it is Russia's answer to the GPS satellite system deployed by the United States.
It consists of 31 satellites orbiting 19,100 km from earth. Not all of them are operational. There are three groups of 8 satellites orbiting at different points on the planet (providing global service), remaining for backup and different tests.
As with GPS, at first there was also an induced error (about 30 meters), removing such restrictions in 2007 to allow unlimited commercial use.
Both GPS and GLONASS have a military start that has finally been given civilian use by all the inhabitants of the planet. Currently they are the most used, but they are not the only ones. BeiDou has already started working, as has QZSS.
What is Galileo
For its part, the European Union (together with the European Space Agency) has launched the Galileo programme, which is for civilian use from the outset and promises a level of accuracy never before seen. The main difference Galileo will have is that, being for civilian use, its accuracy will depend on your wallet. Paying a fee will get you better performance, although there are still a few years to find out how this subscription model will work.
Unlike GPS and GLONASS, the Galileo system is still being deployed and, although it began at the end of 2016, it is estimated that its implementation will not be complete until 2020, although everything seems to indicate that the deadline will not be met.
There are currently a total of 26 satellites deployed. 22 are in usable condition, 2 are not available for use and 2 are in testing. The goal is to complete the constellation with up to 30 satellites.
But as indicated above there are (or will be) several modes of use. What matters to us in our type of use is the open service, with an accuracy of up to 1 meter. But for that you will need a GPS receiver (misnamed, because I as I said that GPS is the American system) that supports the use of dual band, something we haven't seen in watches or bike computers yet.
It is certainly the next step in GPS watch location capability, but no positioning chips are yet commercially available for use in wearables.
Then there will be other kind of payment services with more location accuracy (up to 1cm of error!), but believe me when I tell you that it is not something you should consider because it would be killing flies with guns.
What is BeiDou
BeiDou (Great Bear in Chinese) is the satellite system of the People's Republic of China. It was initially launched only for China with a limited number of satellites. We are currently in the third generation, which already offers global coverage.
BeiDou completed its constellation of 35 satellites with the launch of its last satellite into orbit a month ago, thus being the system that offers a larger constellation and, according to the Chinese National Space Agency, is able to offer an accuracy of up to 10cm.
What is QZSS
QZSS, which comes from Quasi-Zenith Satellite System, is somewhat different from the previous ones. It is a development of Japan, but its goal is not to provide a global constellation as is the case with GPS, GLONASS and BeiDou; it is a correction system for the GPS system in Asia and Oceania, with special focus on Japan.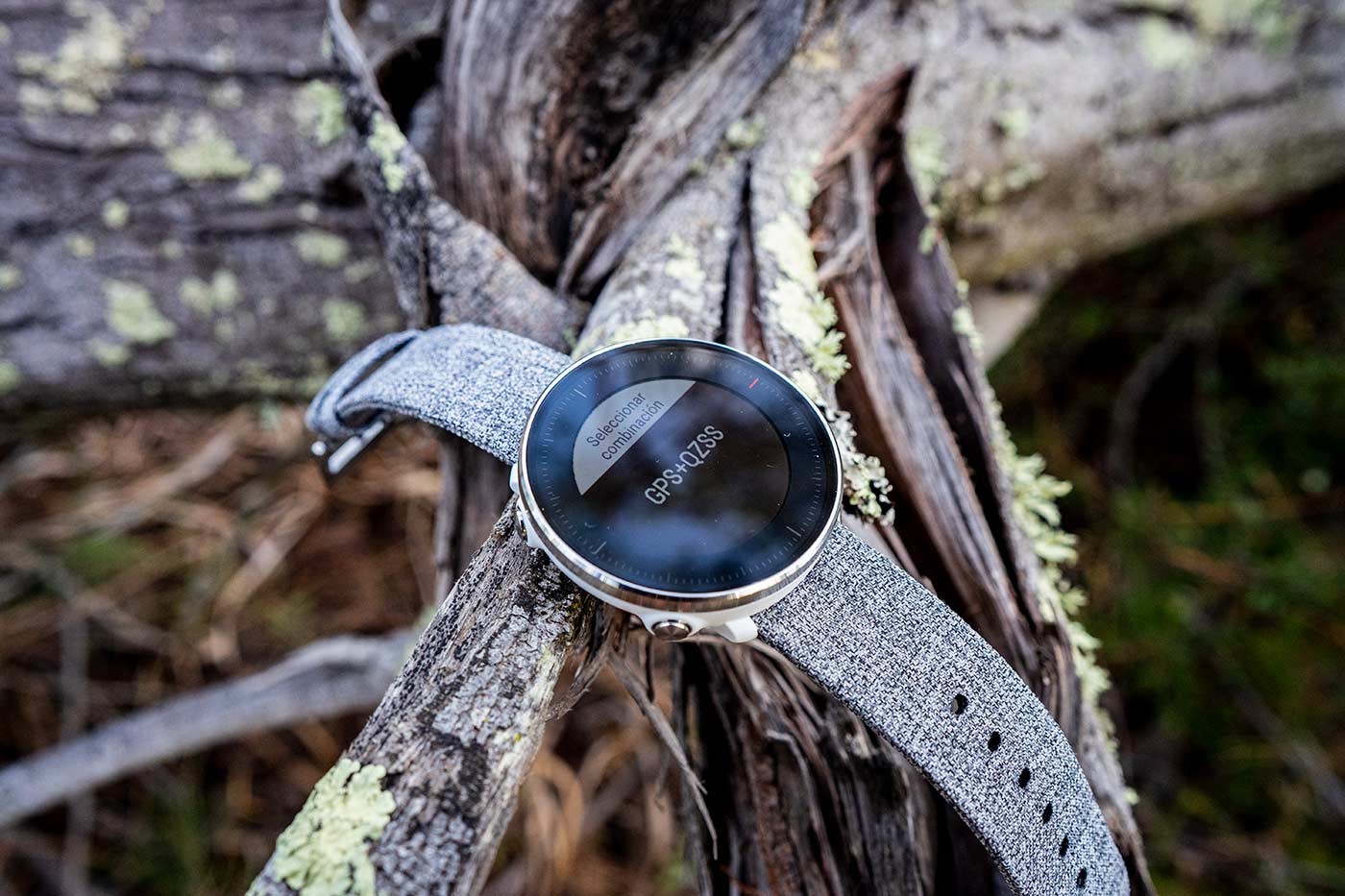 Currently only 4 satellites are available, with the intention of reaching up to 7 by 2023. But unless you are in that indicated area their use does not represent any improvement because there is no visibility to these satellites from other parts of the planet.
Why so many constellations?
After the review done to all existing satellite systems, I'm sure you ask yourself that question. Why are there so many satellite systems, instead of all collaborating on one of them? It is because of the military origin of the first systems, and because it is something unique to those countries.
At any time GPS, or GLONASS, could be disabled or degraded use, leaving not only millions of users without possibility of using it but also (and more importantly) blocking the navigation of ships, planes and all types of vehicles.
However, having so many different constellations is positive for users from the moment that we can use more than one system simultaneously, thus increasing the total number of satellites with which we can triangulate our position.
Benefits of using GLONASS/Galileo/BeiDou
The use of GLONASS, Galileo or BeiDou confuses many users. Many people think that using this option will directly increase localization accuracy. Or even the other way around. In fact I have come to read in more than one forum that it is better not to activate the use of GLONASS satellites because, far from improving the location, it makes it worse.
The reality is that the improvement of location is not direct, but rather indirect by increasing the number of satellites on which the device can rely to fix a position. Therefore it always depends on the situation you are in.
The benefit lies in the increased number of satellites from which to obtain positioning information, but it has a cost: increased battery consumption.
Should you use Glonass/Galileo/Beidou whenever possible?
With the advancement of technology, the answer to this question has changed. Some years ago the impact on the watches battery life was greater, because the consumption of watches was higher. The recommendation had always been to use only the GPS system to save battery, except if we were in difficult reception locations where it might be interesting to activate the use of other systems.
With current watches, battery life has grown exponentially. Especially in the newer models that equip the Sony GNSS chipset with very low battery consumption. So that reduction in battery life is no longer such a determining factor, and you can use more systems more carefree.
But you must understand that using more than one constellation will not cause your accuracy to improve noticeably. For you to understand better, I'll give you an example with fabricated data.
Imagine that you are running in the countryside on a treeless plain, therefore with a full view of the sky. That is to say, an ideal situation. At that moment your device may be picking up signals from 8-10 satellites of the GPS system, so the location will be quite precise. If you had the option of using GLONASS or Galileo active you could pick up, in addition to the previous 8-10 satellites, another 8-10 satellites of the Russian or European system. But the precision is not going to double, because in the first case it was already very good and you are not going to notice any difference.
Now you change training places. You get into a forest in a very mountainous area. You're running along a steep mountain surrounded by lush trees. That means there's hardly any visibility of the sky.
Your device, which used to pick up signals from 8-10 satellites, now cannot get them from more than 2 or 3, so the accuracy will be quite low or even impossible to triangulate (a minimum of three satellites is required).
At this moment you also activate GLONASS and you get signal from 2 or 3 other Russian satellites. You go from having data from 2 or 3 satellites with very bad results to 4-6. The results will still not be very accurate, but at least there will be location.
So everything depends on the training areas you use. If these are complicated locations, it is advisable to enable the use of GLONASS, Galileo or QZSS satellites, despite the reduction of battery life (around 15%). But if you usually run in open spaces without trees, mountains or buildings, you can leave the option off with total peace of mind, as you will hardly see any difference in performance.
What is clear is that by no means the use of GLONASS/Galileo/QZSS will reduce accuracy in location, all you are doing is increasing the number of satellites available for triangulation.
And remember that location accuracy does not depend exclusively on the chipset used by the watch or device, or whether it supports GLONASS/Galileo/BeiDou or not. More important is the design of the antenna and the management done by its firmware.
There are many examples of watches with GLONASS support that do not behave as well as others that do not have it, but have a better placed antenna (for example, Ambit3 watches that have a non-integrated antenna).
What is the best combination of satellites you should use
Well, I'm sorry to tell you there's no common answer I can give you. The best advice I can offer you is to try, because it all depends on where you are located. Below I will give you some indications of what has worked best for me right now, but it's not an absolute value because manufacturers continue to work on firmware improvements and will also depend on other variables.
Garmin
With Garmin we have the option to use only GPS, or combine it with GLONASS or Galileo. In both cases it does so to support the GPS signal. That is, you can use GPS + GLONASS or GPS + Galileo; but not GLONASS + Galileo. The use of GPS is non-negotiable, at least for the moment. Nor will it allow us to opt for GLONASS + Galileo. At the moment they do not offer support for BeiDou.
I configure Garmin devices with GPS+GLONASS, it is the option that gives me the best results with the new Sony chipsets.
Polar
Polar does not contemplate the exclusive use of GPS, it must always be in combination with other services: GPS + GLONASS, GPS + Galileo or GPS + QZSS.
Dismissing the third option (which as I indicated above would only be valid if we are in Oceania), I have unquestionably obtained the best performance with GPS + Galileo. The GPS+GLONASS combination has always led me to location errors that are not punctual, but persist for a few minutes, as you can see in the analysis of the Polar Grit X.
Suunto
Suunto has recently been working on satellite reception, adding different possibilities. At all times they combine the use of GPS + QZSS, no matter where we are. It also offers us the joint use of this system with any of the other constellations.
GPS + QZSS + GLONASS
GPS + QZSS + Galileo
GPS + QZSS + BeiDou
And which one do I keep? I think the third option is the one that offers slightly higher performance, although it is not an abysmal difference from the other two options. As I said, the best thing you can do is try out the different options and see what convinces you most.
COROS
COROS currently does not use Galileo and only allows you to combine GPS + GLONASS or GPS + BeiDou. There is a third option that is to use GPS exclusively.
In the tests I have done I have not noticed great differences with regard to the use of GLONASS or BeiDou, obtaining very similar results in all cases.
But I repeat, the most important thing to keep in mind is that these are the results I have obtained in my particular use and in the area I am. It can be similar to yours or totally different.
At least now that you have a more basic knowledge of what everything is and what it is for, it will allow you to make a more accurate choice.
And with that... thanks for reading!