Yesterday GoPro held their presentation for their new HERO5 cameras. It was a short and concise event; which is to be welcomed, especially compared to events held by other well-known brands that last more than two hours (Apple, I'm not looking at anyone), which in the end bore even their own shareholders. In the case of GoPro the master of ceremonies was its president and founder, Nick Woodman, who made the presentation between the different videos in which they presented the products.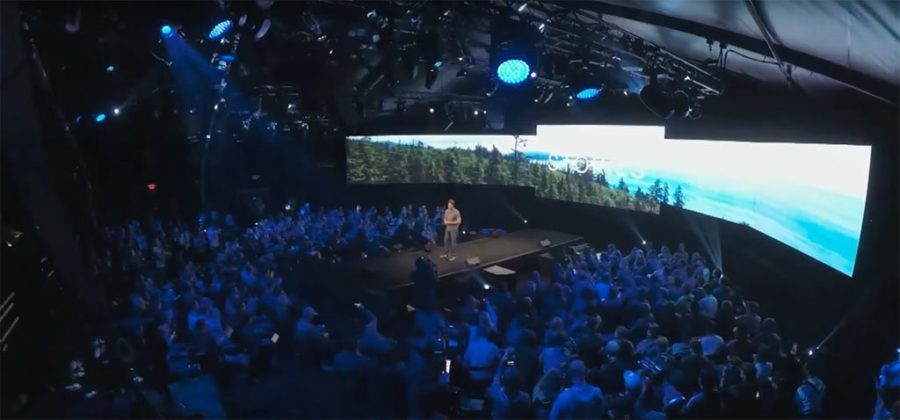 Not only were cameras introduced (which are increasingly focusing on a wider audience, not just adventurers), but also the long-awaited Karma drone, some accessories and a service in the cloud. First I will detail a little what each one of them consists of and then I will leave you with my opinion.
New GoPro HERO5 cameras
Not all the cameras presented yesterday are HERO5, there is one that does not receive that denomination, for being the HERO Session presented a little over a year ago but slightly revamped.
However, what they have done in GoPro (and what was needed) is to simplify the commercial offer quite a lot. The different finishes (Silver and Black) have been eliminated, ending also with the two offers present in the lower range, where the Chinese manufacturers have done more damage. Right now the GoPro catalogue for the end of 2016 consists of the following:
GoPro HERO5 Black - The top of the range, the most complete version.
GoPro HERO5 Session - Practically the same features as its big sister, but in a much more compact design.
GoPro HERO Session - Last year's GoPro Hero 4 Session, with improvements to the sound recording system.
The range is now better ordered, not only in terms of product but also in terms of price, as each step up the ladder has a price difference of 100 euros. But let's detail each of the cameras.
GoPro HERO5 Black
The HERO5 Black, technically, is practically similar to the HERO4 Black that it replaces, i.e. recording 4K at 30FPS and up to 120P at 1080p, with a 240FPS mode at lower resolution. Similarly, both take 12 megapixel images (although for the first time HERO5 Black will record in RAW format). In other words, the image quality is practically the same (although there are small changes due to the improvement of the lens, sensor, etc.).
So what are the differences? Well, everything else. For a start, the HERO5 Black is waterproof without a housing. It can withstand a dive of up to 10 metres without it, which is more than enough for all non-divers. And for those who are, they can use a housing as before.
The first benefit of the absence of an external housing is size, of course, but where it also improves significantly is in sound pickup.
Since it is not housed inside the housing, the recorded sound is now clearer, not only because the microphone is directly on the outside of the camera, but because it now has a 3-microphone system with noise cancellation, allowing the camera to automatically choose which of the three to record the sound more clearly.
It integrates a touch screen (which was previously only present in the HERO4 Silver), also improving the menu to try to make it more intuitive. As I highlighted at the beginning, in GoPro they are trying to bring this type of camera to the general public.
The HERO5 Black has software image stabilization. In this mode, the image capture is done at 4K but the resulting file will be 1080p, as the camera will crop the image to compensate for movements and vibrations. It is not as ideal as optical stabilization, but it is cheaper and gives less headaches.
Continuing with the news, the HERO5 Black has voice control, similar to what Garmin presented with its Ultra VIRB 30 hace tres semanas. Con una «pequeña» diferencia, y es que mientras la cámara de Garmin por el momento sólo comprende las instrucciones en inglés, el sistema de control por voz de GoPro soporta hasta 7 idiomas diferentes. Y sí, el español es uno de ellos (siendo los demás inglés, francés, italiano, alemán, chino y japonés).
There is also GPS, although it is not yet clear what it will be used for, whether it will be just to save the location of a video or photo taken with the camera or to be able to add data to the video in the purest Garmin VIRB style. It is probably the latter, as in fact Polar announced a few months ago that your V800 would be compatible with GoPro offering video metrics recording.
GoPro HERO5 Session
After the presentation of its top of the range, GoPro showed us a renewed version of the small Session that came to the market last year.
In this case it is called HERO5 Session (to differentiate it from the model below it), and is practically the same in performance as the HERO5 Black with some small difference:
Obviously, it doesn't have a touch screen.
It records 4K at 30FPS like its big sister, but has to be content with 1440p at 60FPS and 1080p at 90FPS (for 80FPS and 120FPS of the HERO5 Black).
The photos are 10 megapixels, and do not support RAW format.
No GPS.
But in all other respects it's the same as HERO5 Black. It has voice control, 10m submersible without housing, noise reduction microphone system, software image stabilisation and automatic upload to the cloud without the need for a phone or computer, just a WiFi connection (which the new HERO5 Black also has).
GoPRO Hero Session
And what about the little sister? Well, it's the same as last year's, but incorporating the improvements in sound recording thanks to the three microphones, i.e. 1080p at 60FPS, 8 megapixel photos and submersible without housing.
GoPro HERO5, availability and price
The price scale is quite basic, with a 100 euro difference between each one.
GoPro HERO5 Black: 430
GoPro HERO5 Session: 330
GoPro HERO Session: 230
When will you be able to get hold of one of them? From October 2nd, when they will go on sale.
GoPro Karma
Finally, GoPro showed us their long-awaited drone, a foldable and fantastic-looking device that will undoubtedly energize the industry at a fairly competitive price.
GoPro has taken a different path and created more than just a drone - the image stabiliser it uses can be removed and mounted on a handheld accessory with control buttons, called the Karma Grip.
That is, not only will you have a remote control drone with a display screen, but you will also have the possibility to extract the stabilizer and use it in your grounding shots.
Karma is compatible not only with the cameras presented yesterday, but also with the HERO4 models.
As for its remote control, it is a portable console with an integrated screen from 5″ that besides flying Karma also has a training mode, to familiarize you with its movements. It also has specific buttons that allow you to easily launch or land the drone (undoubtedly the most complicated operations to perform).
In addition to the controls to make the drone fly, the controller itself has controls to execute the different shots. There are also four automatic recording modes, although there is no automatic tracking of the subject as we can see in some DJI or Airdog models. And since there is no built-in radar to avoid hitting obstacles, it is the most logical choice.
The technical specifications are as follows:
Maximum speed: 56km/h
Maximum distance: 1.000m
Maximum flight altitude: 4,500m
Maximum wind resistance: 35km/h
Its battery has a capacity of 5,100mAh, which allows for up to 20 minutes of flying time. However, it can be removed and replaced, and the charging time is only one hour. The Karma Grip has a battery life of 1.75 hours and can also be recharged with the same charger.
GoPro Karma, availability and price
Karma will arrive at the market at the end of October, being available from the 23rd. You can buy it separately or with one of the cameras presented yesterday. These are the prices of the different options:
Drone, stabilizer and Karma Grip handle: 870
The above basic package plus a GoPro HERO5 Session: Price not yet confirmed, but would be approximately £1,100
Basic package plus a GoPro HERO5 Black: Not yet confirmed, but it would be about 1,200
At a glance it may seem like a high price, but compared to what's on the market it's quite an interesting offer.