Since Garmin introduced the bracelet a few weeks ago Approach X40 I knew that this new model of Vivosmart would not be long in coming. Approach X40 is a bracelet for golfers that reports the distance to the green, strokes, bunker, etc.. This is essentially a Garmin Vivosmart HR bracelet with the specific application for golf and, of course, GPS.
It was only a matter of time before Garmin launched the GPS version for the fitness section as well. The hardware was already created, just a slight touch up of the software and a change in the packaging design; a matter of weeks. And seeing how Garmin's latest releases are developingIt seems that this will be a general trend in the near future (using the same hardware for multiple devices with varying software).
But it's not just the GPS incorporation that changes. That "+" symbol implies some extra details. Let's go into detail.
Garmin Vivosmart HR+, new
Garmin Vivosmart HR+ continues to be an activity monitor with an optical pulse sensor that records activity and heart rate, with a barometric altimeter to count the number of floors climbed.
None of that has changed, but the inclusion of the GPS receiver brings with it new modes of use. Compared to the original bracelet these are the new features it includes.
GPS receiver for rhythms and route recording
Specific career modes
Garmin Move IQ (automatic activity recognition)
Personal records
Virtual pacer, auto pause, auto lap, walk/run mode and alerts
Slight change in design, with less plastic surface for the display
The advent of GPS brings with it a specific career application, which is logical, but perhaps most notable is the inclusion of the Move IQ function which was introduced with Vivofit 3This function automatically recognizes the activity you are doing and records it separately from the rest of your daily activity.
Therefore, without the need to activate any mode, you can go for a walk and the bracelet will automatically detect that this is a separate activity from your daily chores. What is not clear is whether Move IQ will also arrive at the original Vivosmart HR. There is nothing to prevent it and it should be a simple software upgrade. Maybe for the next version?
The aesthetics also change slightly.
In addition to the new texture of the strap itself, the plastic that covers the screen (which remains tactile) is smaller, giving more prominence to the rubber. Therefore inherits the design of the golf bracelet I told you about at the beginning, as it is similar in design and materials to this new Vivosmart HR+.
Garmin Vivosmart HR+, availability and price
Garmin Vivosmart HR+ will be available in the coming weeks at a recommended retail price of £219.99 (compared to £149 for the original model, which always becomes a cheaper priceThis for the Plus version, the Vivosmart HR version has been on the market for a few months now, which I have already tested at the time.
In addition to the black version, the versions with a slight touch of color now have more intensity. It is again available in purple and blue, but now you can see the change in tone, as in the original model was basically three shades of gray.
My opinion
I totally understand the Garmin movement. With a very low cost they launch another model to the market and cover another possible gap, trying to reach a customer that perhaps did not arrive before, that one who is looking for a basic model to run and requires GPS (therefore does not have enough with Vivosmart HR), but who in turn does not believe that the Forerunner 25 that some of them will be there, but I'm sure there won't be many.
But more is not always better. And looking at it from the point of view of the distributor, adding a new model to the range (with its corresponding sizes and corresponding colors, references, etc.) can get fed up with the brand. There are more models to keep in stock, to make room in a shop window, to create in their management programs ... And that can lead to turn their backs on the manufacturer, especially when faced with the feeling that what you are ordering today will last 4 months on sale until it is replaced by a new model. This is not the case (Vivosmart HR+ does not replace Vivosmart HR), but for the distributor who is not focused on this type of product the feeling he perceives is that one.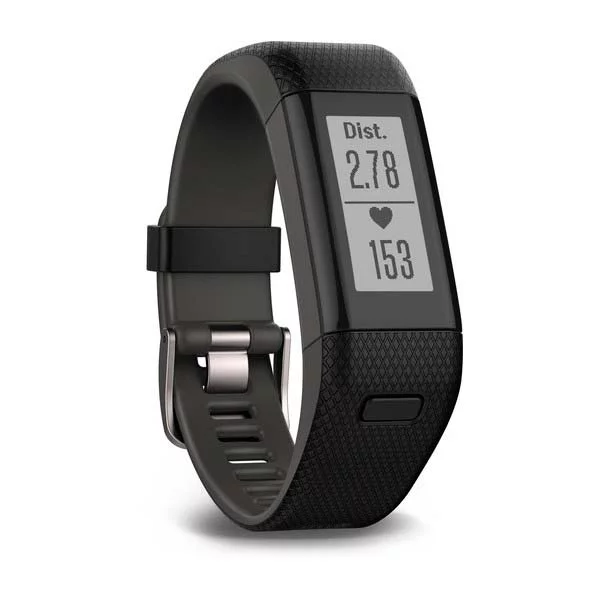 Even if Garmin can make a new product, either because of financial capacity (which it certainly has) or because it can reuse existing hardware, it doesn't always have to do so. Not only because of the problems generated to the distributor or the store, but because you are generating confusion to the final customer. That one that arrives to the market and finds 6 different Garmin products to choose from, with very small differences between them and with a very varied price range.
It also has one or two models of Fitbit and a model of Polar. Easier to understand and above all much simpler for the seller who makes the sale. To a hesitant customer is easier to recommend a Fitbit Charge HR before spending half an hour explaining the differences between Vivofit 3, Vivosmart HR, Vivosmart HR +, Vivoactive, Vivoactive HR, Forerunner 25 ... And that's if the store keeps stock of all these models.
But that's just my opinion. I'm sure Garmin has a lot more knowledge of its market than I do, so it's not for me to judge whether the strategy is right, that's for its shareholders to decide.
And with that... thanks for reading!