Acaba de terminar Black Friday pero eso no quiere decir que hayan terminado las ofertas. En estas fechas siguen llegando, lo cual es perfecto para cumplir con los regalos de Papa Noel o los Reyes Magos. Y no sólo lo digo por el hecho de poder regalar a los demás… también para regalarse a uno mismo cuando no se acierta con los regalos.
¿Qué traigo hoy? Pues «sólo» los Garmin Vivoactive 4 y 4S con unos 80€ de descuento con respecto a su PVP. Se dice pronto, pero es más de un 25% de descuento.
Aquí tienes la oferta del Garmin Vivoactive 4 en Amazon Alemania.
No tienes más que comparar el precio con otras tiendas para ver que la rebaja es importante. Quizá no los 80€ porque ya ha ido bajando de precio, pero sí bastante más bajo de lo que podemos comprarlo por aquí.
Ver oferta en Amazon El Corte Inglés
¿Tienes la muñeca pequeña y prefieres algo un poco más pequeño? Pues también tienes el Garmin Vivoactive 4S a precio rebajado, con un diámetro de esfera de 40mm (en lugar de los 45mm del modelo más grande). Aunque en este caso la oferta es menos «golosa» en precio, pero sí es interesante si el que quieres es el de color negro (que no es el que está a buen precio en España).
Ver oferta en Amazon El Corte Inglés
Si estás detrás de un Garmin Vivoactive 4 esta es tu oportunidad. No se trata de una oferta puntual sino de una bajada de precio por parte de Amazon Alemania, así que no sé cuánto tiempo va a estar vigente.
Aunque sea de Amazon Alemania, puedes utilizar la misma cuenta que utilizas en España, lo único que debes tener en cuenta es que tendrás que pagar gastos de envío, pues la suscripción de Amazon Prime es exclusivamente para el país en el que estás suscrito. No te preocupes, son sólo unos 6€ de gastos, compensa sobradamente para el precio del reloj.
Y no tienes que preocuparte de la garantía. En primer lugar porque Garmin ofrece garantía europea, así que las compras en Alemania están totalmente cubiertas. Pero independientemente de eso, Amazon te va a suministrar una factura desde Amazon España (aunque compremos en Alemania), así que estarás totalmente cubierto. De hecho lo más probable es que te envíen el reloj directamente desde el almacén de Amazon en España.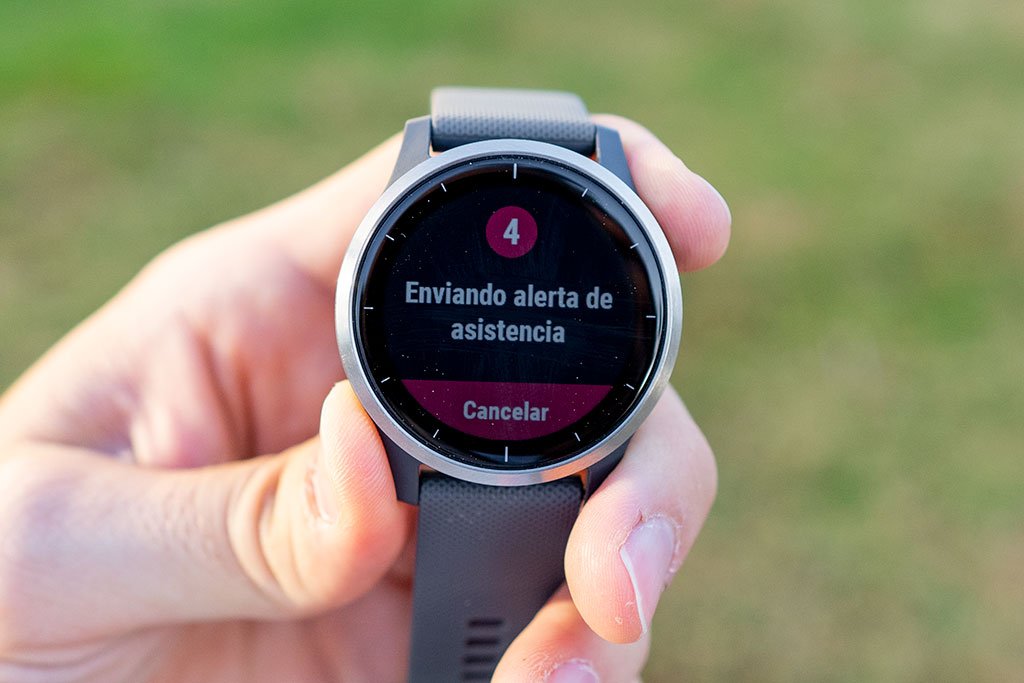 En cuanto al Garmin Vivoactive 4, es el último exponente de la gama «fitness» de Garmin. No está tan enfocado a la carrera y al rendimiento puro como los Forerunner, pero es perfecto para los que quieren un reloj para practicar deporte (y deportes variados) sin preocuparles demasiado tiempos o carga de entrenamiento.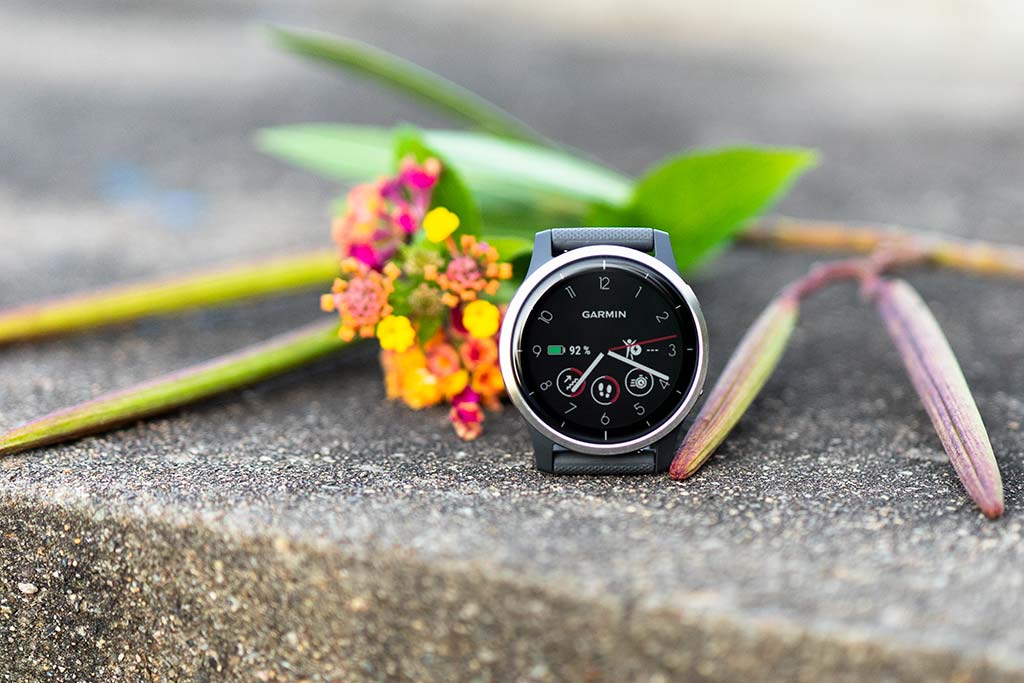 Comparado con el Garmin FR245 (su rival más directo dentro de la marca) el Vivoactive 4 es algo más completo. Dispone de Garmin Pay para poder hacer pagos inalámbricos -siempre que tu tarjeta bancaria sea compatible-, WiFi and music playback en todos los modelos (incluyendo sincronización con Spotify para reproducir tus listas sin conexión).
También barometric altimeter, por lo que además de contabilizar el número de pisos ascendidos tendrás datos de altitud reales mientras estás realizando tus entrenamientos.
Lo que no tiene con respecto al icónico Forerunner son las métricas de entrenamiento avanzadas y la navegación de rutas, aunque tienes la opción de usar aplicaciones de Connect IQ.
¿Cuál es el más recomendable? Como digo si eres un corredor puro y marcas tu temporada en función de objetivos para diferentes carreras probablemente el Forerunner sea mejor opción. Pero si lo que te gusta es practicar deporte en general (gimnasio, natación, algo de carrera, andar, etc) el Vivoactive 4 te va a dejar totalmente satisfecho y tienes esos otros beneficios añadidos.
Anyway, this is a quick summary. If you want to know all the details, the best thing to do is to take a look at the complete test where you will see all the features that you must take into account of the Garmin Vivoactive 4.
Así que ya sabes, si el Vivoactive 4 se ajusta a lo que estás buscando aprovecha la oferta, porque es francamente buena.
¿Tienes alguna duda con respecto al Garmin Vivoactive 4 que necesites resolver? Utiliza los comentarios que puedes encontrar más abajo y pregunta sin problema, te contestaré en cuestión de minutos.
And with that... thanks for reading!