Today Garmin is making a new watch official, or rather, a new version of its Vivoactive 3 watch. Forerunner 645The music playback seems to be less of a "hit" with this model.
>> Full analysis Garmin Vivoactive 3
This is the only new feature in the new model, which will be easy to identify as it changes its appearance slightly. Instead of having a metal finishing bezel, in the Vivoactive 3 Music it is finished in chemically treated shiny glass. Here you can see both and compare the differences.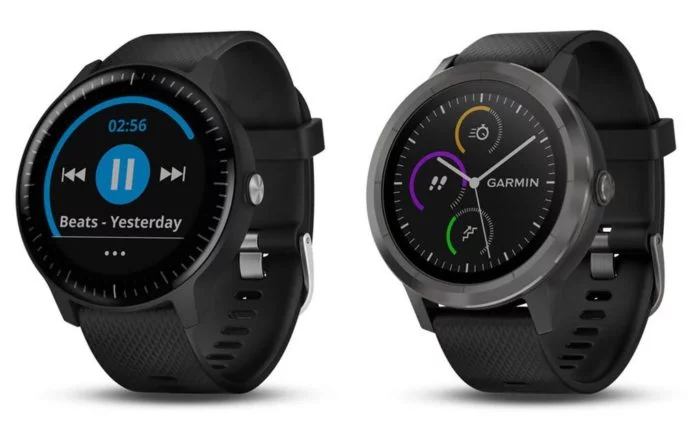 This new possibility will help the Vivoactive 3 to fight in a better position with the rest of the smart watches in the segment, such as the Apple Watch, Fitbit Ionic or the Samsung Gear Sport. Logically, the difference with Garmin is that it is a watch that is better prepared to practice sports than the rest of its rivals, but that could have a very negative point in the absence of music reproduction (depending on the type of user).
The possibility of making wireless payments with Garmin Pay (already being introduced in Spain, soon to be compatible with La Caixa cards), compatibility with the latest version of Connect IQ, many sports profiles, GPS, possibility of creating advanced training, VO2Max estimation, etc.
What's clear is that the watch's range, if used in combination with GPS and playback, will be reduced. The total figure stays at about 5 hours of battery life, similar to what Forerunner 645 Music offers. However, if you don't use the music player, the range returns to its normal condition of about 13 hours of training.
And what can we store in its memory? Well, there is space for almost 4GB of music, which you can upload manually (synchronizing your music library or dragging to memory, although the first option is better) or synchronizing with streaming platforms. At the moment it is only compatible with Deezer and iHeartRadio where the platform can be used, but Deezer has not yet launched its application, but it should not take long. However if you are interested in learning more about the musical possibilities of Vivoactive 3 Music I recommend that you take a look at the FR645 Music test part that covers it.
Garmin Vivoactive 3 Music, Availability and Pricing
The Vivoactive 3 Music should not take long to reach the market. Logical, considering that it is a model that is already marketed. Its official price is 329 that is expected to end up slightly lowered when it reaches the various suppliers. But it still has to reach the price level of normal Vivoactive 3, which just this week is 189.
And with that... thanks for reading!