If you didn't make it to Black Friday and Cyber Monday on time, you didn't get the extra pay or your watch simply broke yesterday; you don't have to worry because there are some pre-Christmas offers again.
These offers are basically a repetition of what we already saw during Black Friday, so it's not that you're going to buy now 10 or 15 euros more expensive than a few days ago, they are simply offers that have lasted over time (and probably because there was a sales estimate that has not been reached).
Not everything is from Germany (just as not everything is from Garmin), but don't worry that you can buy exactly the same as if you were buying from the Spanish website, except that your premium subscription does not work and you will have to pay shipping costs. However, these costs are quite low (around 6-7 euros) and fully compensate for the difference in offer from Spain.
Deals on Garmin GPS watches

Garmin Fenix 5 Plus / Fenix 5S Plus
It was the star product of Black Friday. It sold like hotcakes. In fact Amazon no longer has it in stock. RunnerInn has it a little more expensive than it was during Black Friday, but it's still a good deal.
Its star feature is map navigation, something that works very well (exactly like on the Fenix 6), and you also have music playback or Garmin Pay.
Is it worth it before the Fenix 6? Well, at this price, yes, it certainly is.
---
Garmin Forerunner 245: This is where it's cheapest
It is not entering "in rotation", but many of you ask about it. Currently this is the cheapest option which, without being a bargain, is a good price. Of course, it has to be the red strap (which if you are not convinced can be changed in 5 seconds).
As for the version with music, it is at the price of the normal FR245.
There is little I can tell you about Forerunner 245 that hasn't already been said... just that it is one of the main recommendations in the shopping guide.
➡ Garmin Forerunner Analysis 245  
See offer in RunnerInn (normal)
See offer in RunnerInn (Music)
---
Good offer for the Vivoactive 3 (the only difference with the normal one is that it includes music playback). For what it's worth you take a lot, like Garmin Pay or barometric altimeter, things that for example are not even in the Forerunner 245.
View Garmin Vivoactive 3 offer on Amazon Germany
---
Special mentions
Surely many of you have come looking for a very specific model on offer, specifically one of those presented this year. Finding "powerful" offers for any of these is practically impossible, which is not to say that you can't find some cheaper prices.
So here I leave you with the best purchase options for each of them, which are basically the high-end models that have been new in 2019.
You can find them cheaper on eBay or on pages in China, but I strongly advise against it for several reasons: They have no guarantee (in case of failure, you will have to send it to China), if you order a watch with maps they will not be the ones in Europe, the EMEA market watches are updated later and, as if all this were not enough, you will probably have to pay customs fees when you get them (VAT+tariff+management fees). As you can see... bad business.
Offers on GPS watches of other brands

Polar Vantage V:
It has the same thing as the Vantage M above, but with a few more features, perhaps most notably that it is the only watch that allows you to display the power on the run without using any external accessories.
---
Suunto 9: Historical minimum price
There are two reasons why the offer is good. Firstly because it is a couple of euros cheaper than the last time it was on sale (so it is minimum price), but more importantly... at this price you can get any of the colours available.
In the past only black was on offer, but this time there are all the others, including yellow which is usually the most sought-after. This is the normal version, without a barometric altimeter.
No doubt a great watch (in every sense) that has improved in functions and GPS quality after the last update.
---
Other cycling offers
Favero Assioma Duo
Favero's potentiometer pedals. Easy to install, very reliable and totally accurate. They're the ones I use, so I guess that tells you everything...
---
Offers in shoes and textiles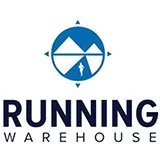 RunningWarehouse: Use code CUMAR10 for an additional discount of 10%
As you know, I have an agreement with RunningWarehouse to provide you with an additional discount code of 10%. This code can be applied to both non-reduced products and others that have a discount of 40% or 50%... which opens the door to get some good deals. That code is CUMAR10.
---
Nike: 20% on non-reduced products with code DEC20
The discount code DEC20 allows you to apply 20% of discount on items that are not discounted, that is to say... all the new items that have not been previously discounted.
That means discounts on Vaporfly NEXT%, Pegasus 36, Pegasus Turbo 2...
---
Nike Vaporfly NEXT%: 20% discount with code DEC20
Do you want to emulate Kipchoge's Praetorian Guard? No one said it was cheap, but with a 20% discount at least it's not that expensive...
---
Nike Pegasus Turbo 2: 20% discount with code DEC20
If the Vaporfly NEXT% are the shoes you use for "Sunday wear", the Turbo 2 are the everyday version for training. They are like yin and yang, one goes with the other.
---
Nike Zoom Fly 3: 20% discount with code DEC20
As for the Zoom Fly 3, it's the low cost version of the Vaporfly NEXT%. It keeps the carbon plate that serves to propel you when running, but makes the cost cheaper by replacing the ZoomX with the Nike React midsole.
---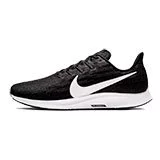 Nike Zoom Pegasus 36: 20% discount with code DEC20
The now mythical Pegasus 36, in its last iteration, also with a small discount that leaves them at a better price.
---
These are the offers available today, Friday, but if there are new offers between now and Christmas (which always drips little by little) don't worry, I'll let you know.
Thank you for reading and above all, for collaborating with the site!