Fitbit has presented a new model to add to its range. In fact, it has presented several products, but perhaps the most notable is the Fitbit Versa Litewhich is what I'll be dealing with in this article, the other two models being the Fitbit Inspire and Inspire HR that come to replace Fitbit's simpler activity wristband models.
As the name itself indicates through its nomenclature "...".Lite"This is a simpler version of the current Fitbit Versa whose main novelty is a reduction in price. It thus joins the range of Fitbit smartwatches that, in addition to the Versa, also had the Ionic (being its only model with GPS reception).
The Fitbit Versa Lite is now available at Amazon
But let's go with the breakdown of their differences compared to the Fitbit Versa that we already knew.
Fitbit Versa and Fitbit Versa Lite differences
The Fitbit Versa Lite is simply a cheaper version of the normal Fitbit Versa, so Fitbit has chosen to reduce some of its features, perhaps those that are less well known or that not everyone finds interesting in a watch of this type. These are the differences between the Versa and the Versa Lite:
It is delete the ability to music playbackHowever, it still allows you to control the music on your smartphone
Already does not count with 4GB of onboard memory (which was the space used for music)
You don't have the capacity to count ascended floorsas the barometric altimeter is dispensed with
Without WiFiwhich was basically used just to be able to load music into the clock
Fitbit Pay is not offeredThis is available in all other Versa versions in Europe (not in the United States)
Two buttons less. In the Versa Lite we only have the button on the left. The reason? Well, apart from the cost, I can't think of any other...
Slight differences when practising sport: does not count lengths in pool and lacks training with on-screen guidance
New colours exclusive (purple and blue)
Price reduced by 40
In the rest of the functions, everything remains the same. It is still a smart watch capable of downloading applications from the Fitbit store, with a wrist pulse meter, 4-day battery, sleep monitoring, women's health monitoring and connected GPS.
This computer graphic makes it pretty clear the differences between Fitbit Versa Lite, Fitbit Versa and Fitbit Versa Special Edition.
Music playback is a clear candidate to eliminate when we want to reduce the price, both for the savings in components (starting with the 4GB memory) and to differentiate it with the top model through a "premium" payment.
The same goes for the barometric altimeter and the ability to count how many floors we have climbed up the stairs. We are eliminating yet another hardware component that ultimately reduces the cost.
But I don't see the elimination of Fitbit Pay so clearly, if only because it really is a source of revenue for Fitbit in the long term and is something that all manufacturers are trying to integrate into as many devices as possible. Every time you make a purchase through one of these wireless payment methods, the manufacturer gets a small commission.
It's true that Fitbit also eliminates NFC so there are even more cost savings, but in the long run it's a source of income they're not going to have.
My opinion of the Fitbit Versa Lite
In short, the Fitbit Versa Lite is simply a more economical Fitbit Versa, and to make it so, Fitbit chooses to eliminate features that may be less in demand in exchange for being able to afford a lower price while maintaining its commercial margin.
Have you chosen the right functions to remove? I think so, because they are things that not everyone pays attention to. For example, I have the case of my wife, who is using a Fitbit Versa right now. I think that if it weren't for the loss of two buttons she wouldn't even notice which functions have been cut.
He doesn't listen to music through his watch, he doesn't swim in the pool and he doesn't pay much attention to the floors he climbs on. As for wireless payments, he used it a week ago to try it out and he's probably still using it for convenience, but I don't think that was a factor in his case.
But the other features that are still present are the ones he uses and takes advantage of, so I think Fitbit's choice to reduce performance to make the product cheaper was carefully thought out and rightly so.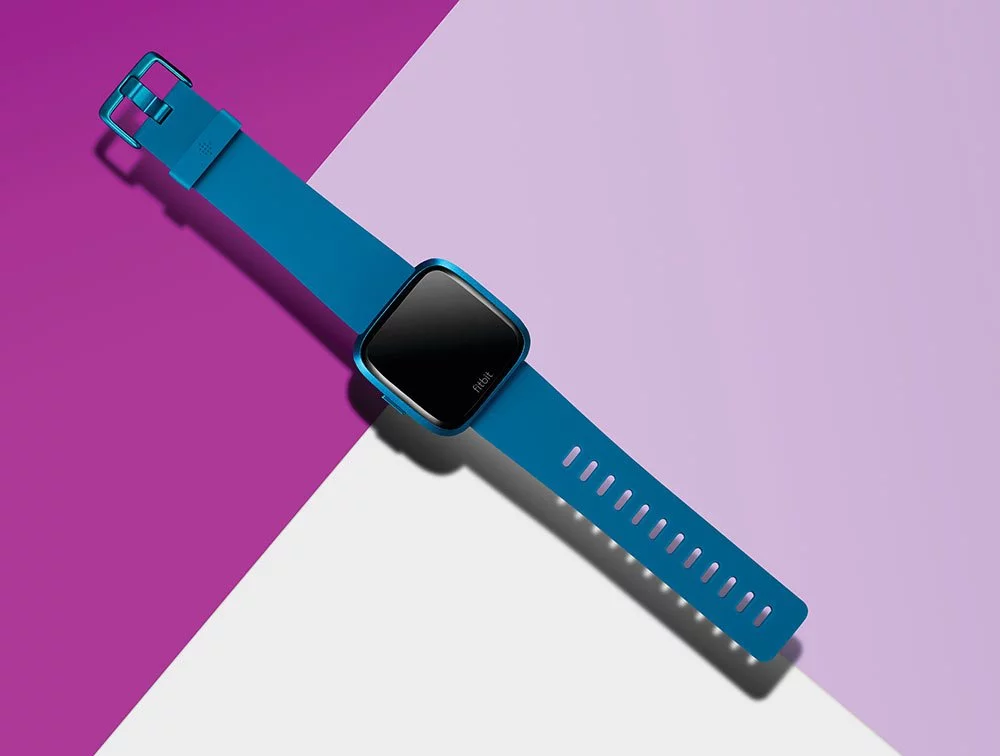 Fitbit continues to offer an interesting option within the smart watch segment. It is true that it cannot compete in quality and quantity of applications with respect to the Apple Watch (they are light years away from each other), but it is equally true that the autonomy of the Fitbit Versa is much greater. And sometimes the user prefers not to have to charge the watch daily in exchange for having fewer possibilities in terms of applications.
An Apple Watch is not available to everyone, either because of its price or simply because it is only compatible with an iPhone, and Fitbit has found a good niche in that part of the market segment.
Yes, it is equally true that the Fitbit Versa Lite is still considerably more expensive than other options from lesser known manufacturers, but in my opinion it's worth the difference in exchange for a product that is very well made and above all that opens the door to Fitbit's magnificent platform, possibly the best in terms of daily activity monitoring.
So if the features the Fitbit Versa Lite has been cut out of don't matter too much to you, go ahead. You're looking at your perfect watch.
And with that... thanks for reading!