This weekend El Corte Inglés has been unveiled with the promotion "Un Invierno de Oportunidades" ("A Winter of Opportunities").Translated into less "marketinian" terms? Well, this is your chance to get a multitude of items with a minimum discount of 20%.
This discount on some items may mean putting it at a regular price during periods of offers (which in itself is not bad). But there are some other cases in which it means minimum prices for products that are not usually discounted. So it is a good opportunity to find good discounts for that watch you were waiting to buy.
How long will the offers be valid? Until February 3, BUT the moment the stock runs out, you will not be able to buy it. So if you are interested in something, don't wait, because the best offers and promotions will be sold out soon.
There are so many offers to choose from that I have made a small summary of the most interesting, which is what I show you below.
OUTSTANDING OFFERS
These are the most outstanding offers at the moment
Offers GPS watches Garmin
Garmin Fenix 6 Pro Solar range
It is certainly one of the most important offers, because the new Solar range of the Fenix 6 Pro had not been discounted. And besides that, these are watches with high prices, so a 20% discount of a high price becomes a discount of many, many euros.
What can I say about the Fenix 6 Pro Solar that you don't already know... it's "the best of the best" right now. To the 6 Pro that already stood out for its map navigation, music playback or wireless payments; now we add the ability to recharge through sunlight.
In short, there are so many things that if you read the analysis you will get a better idea of everything it has to offer.
 Garmin Fenix 6 Pro Solar Analysis
---
Garmin Fenix 6X Pro
The 6X Pro has a slightly larger screen than the regular Fenix 6, along with a longer battery life. Consequently, it's also a larger watch, so you'll need to be sure it won't feel too big on your wrist.
---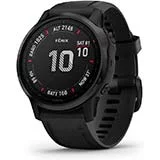 Garmin Fenix 6S Pro
The Garmin Fenix 6S Pro on the other hand is smaller than the regular Fenix 6 Pro (only 42mm), but is perfect for those who don't have a large wrist and don't want the feeling of wearing a monster on their wrist.
Even so, it offers the same features as the rest of the Fenix 6 Pro range, but as in the case of the 6X Pro the autonomy will also be affected. Logically reduced in this case.
---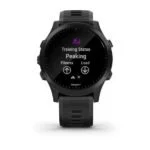 Garmin Forerunner 945
The Garmin FR945 is the top of the range of the Forerunner range, and another of those that we usually do not find on offer.
In terms of performance it is practically on a par with the Fenix 6 range (there are slight differences), which is a guarantee of being a "top" product. As an advantage over these is its lighter weight, although it achieves this with the use of less noble materials.
 Analysis Garmin Forerunner 945
---
Garmin Forerunner 245 and 245 Music
There is little I can tell you about Forerunner 245 that hasn't already been said... just that it is one of the main recommendations in the shopping guide.
ATTENTION to the offer from Germany and FranceThe historical minimum price by far (1TP10You can use your Amazon account, you just have to pay the shipping, but it's more than worth it). The offer from Amazon France is a bit more interesting because of the taxes (in the end it comes out a bit cheaper).
 Review Garmin Forerunner 245 Music
See offer FR245 at El Corte Inglés
See offer FR245 Music in El Corte Inglés
See offer FR245 Music on RunnerInn
---
Garmin Vivoactive 4 / 4S
The Vivoactive range is oriented to those who like to have an active life. Going to the gym, going for a run, taking guided yoga or pilates classes, swimming... but all without the desire to compete.
By features they may be similar to the FR245, but it doesn't have the training metrics or load tracking component. In return they have wireless payments, music playback and sync with Spotify and even barometric altimeter to measure floors climbed.
Differences between the Vivoactive 4 and the 4S? Simply the size (and consequently the autonomy). But the rest of the features are the same. The only thing that allows you to choose the "footprint" on your wrist.
---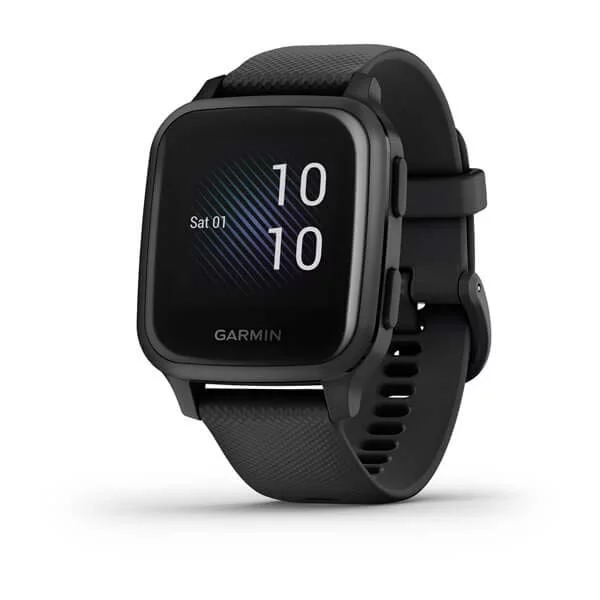 Garmin Venu SQ / Music
One of the best additions of 2020 that stood out for two things: everything it had to do it did well, and its price is strangely low for what is usual for Garmin.
There are two options. The normal version and for a little more the Venu SQ Music, with music playback and WiFi connection. In either case, both support wireless payments through Garmin Pay.
See offer Garmin Venu SQ at El Corte Ingles
---
Garmin HRM-Dual
Finally there is the HRM-Dual, which is the latest addition to Garmin's full range. It is a basic sensor (it has no accelerometer so there are no race metrics), but offers dual communication via ANT+ and Bluetooth, being able to receive the pulse data in devices that use both technologies.
For example, you can train on the bike trainer by sending the data to Zwift and to your watch. Or train in the gym in the same way.
---
Offers GPS watches Polar
Polar Grit X
This is Polar's first entry into the mountain world and it does so with the same specifications as the Polar Vantage V, plus some new features such as Hill Splitter, FuelWise and route navigation with turn warning.
Or you can also look at it another way. It's like the Vantage V2but with some features cut back. But at this price as a mountain watch without going up too much in price, it is an option that I quite like.
---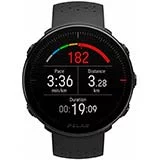 Polar Vantage M
Together with the Garmin FR245, the Vantage M is one of my key recommendationsboth as a running clock and as an economic triathlon clock.
It had a complicated start, but with the updates it has received and above all with the last one that loads it with interesting functions (and that it significantly improves the performance of GPS as well), make it a very interesting option.
---
Offers GPS watches Suunto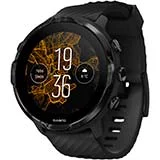 Suunto 7
The Suunto 7 has been a change in strategy by Suunto trying to enter a segment, that of smartwatches with clear sports use, where the Apple Watch is king.
But in the sport approach the Suunto 7 is far superior to Apple's proposal. By platform, experience, navigation maps...
The Suunto 7 had a complicated start in its arrival on the market as it lacked some of the functions that should have been elementary in a watch of this type. But all that has been corrected in the updates, specifically with the following inclusions:
Ability to customize sport profiles
Route navigation using Suunto maps
Both are two basic functions that should have been present from day one.
It is an interesting option if you are looking for something for your daily life and want to go beyond simply receiving smart notifications on your wrist, as is the case with other sports watches. It is a good mix between smartwatch and sports watch, in my opinion the one that best combines both facets. But that makes it neither the best smartwatch, nor the best sports watch. It's up to each individual to decide what exactly he or she is looking for.
---
Suunto 5
With the same features as the Suunto 9, but with a more contained size. If you do not have a large wrist to "support" the Suunto 9, this may be a good option if you want to be in the world of Suunto.
And like 9, it has received the latest updates for SuuntoPlus in exactly the same way.
---
Here are a number of interesting offers. For each of them I have linked you to its specific test so you can see in detail what each model offers and if it fits what you are looking for.
Remember that by buying through the links on the page you help to maintain it and pay for the work I do here, so... eternally grateful!
Without further ado, I'll leave you to enjoy your shopping while I prepare the next reviews I have pending.
And with that... thanks for reading!