Update: 3 December, 8:25
News: And that's it. I hope you had a chance to do some interesting shopping. I must confess it's been a very exhausting week!
What is Cyber Monday?
And we've come to Cyber Monday. A tradition that came as a response of Internet stores to the Black Friday of physical stores. Years ago it was those stores that organized "Black Friday", and there was no online presence.
At first you could only buy on Black Friday in physical stores (and for one day only, imagine the crowds...), and Cyber Monday exclusively on the Internet but only on that Monday.
In the end what has happened is that both channels have adopted the two days, and have extended it in time with more days of offers, now revolving everything around the Black Friday weekend or even the whole week.
—
One more year we arrive at the Black FridayAs you may know, Black Friday has become Black Friday week and, at the rate we're going, in a few years you'll be buying your Christmas items by eating paella from the beach bar. But then again, it's not a question of putting up a fight when prices go down, is it?
As every year I start to search the whole Internet to find you the best offers in sports technology (and some other offers that I find interesting and worthwhile). In all cases, all the offers that I include will come with a little indication or advice.
Remind you that when you buy through any of the links I provide you will generate a small commissionThis is what helps pay for the website and the work I do in testing, and it won't cost you a penny more. It's your way of thanking me for the work I do. Although not everyone is an affiliate link, if I don't have an affiliation with the store and the offer is good I'll include it as well.
Do you need more help? Here are the commentsThis Black Friday I'm going to pass it in front of the screens of the different computers that I have prepared, so I'll be able to answer your questions almost immediately.
You're not buying anything and want to use another way to support the site? You have the possibility to subscribe to Running a Marathon - VIP. Not only will you be supporting my work and this page, you will also have access to exclusive possibilities.
I won't roll over anymore. I'll leave you with the best offers from all over Europe served up on a silver platter.
In the menu you will find the different categories in which I have been dividing the offers, so you can see all the offers one after another or jump directly to the section that interests you most.
OUTSTANDING OFFERS
These are the most outstanding offers at the moment

Best Black Friday Offers on Garmin GPS Watches

Garmin Fenix 5 Plus: Even cheaper than Black Friday
BOOM! Here it is, the star of Black Friday. It's never been so cheap. Its star feature is map navigation, something that works very well (exactly like on the Fenix 6), and you also have music playback or Garmin Pay.
Is it worth it before the Fenix 6? Well, at this price, yes, it certainly is.
---
Garmin Fenix 5S Plus
The Garmin Fenix 5S plus is also discounted at the same price. It is the same watch but adapted to those with smaller wrists.
The performance is the same in both cases, the only difference is that the battery of the 5S Plus is slightly smaller, so it has a little less battery life, but both share screen size and resolution.
---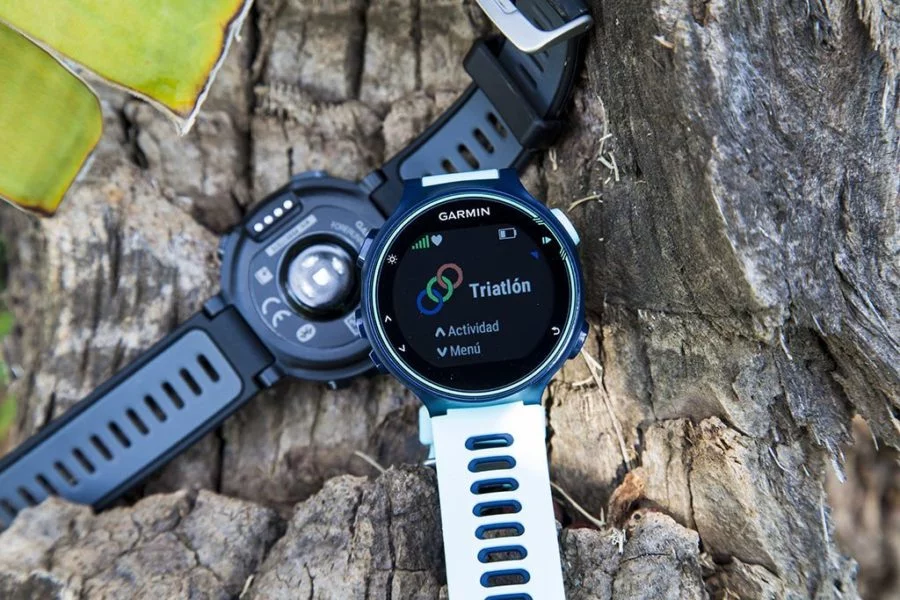 Garmin Forerunner 735XT: Stock Returns
It's back. 199 euros minus 10 euros that are discounted when the order is processed. Next to the Fenix 5 Plus, the other star of these offers (although it was cheaper at the beginning of the week).
It is the basic Garmin model for triathlon but it meets the requirements of almost everyone. The only thing I can miss is the absence of barometric altimeter, otherwise it is a great option for both training and competition.
➡ Garmin Forerunner 735XT review  
---
Garmin Fenix 5
Without a doubt, one of the classics of these days, the Fenix 5 continues to be a good option for those looking for a basic mountain watch.
Just because you're looking for a basic watch doesn't mean that the Fenix 5 is limited... it's not, it just doesn't enjoy the latest features you can find on Fenix 5 Plus or Fenix 6.
But if you don't need a huge battery life, music or maps... go ahead with it (although it's not its best historical price).
---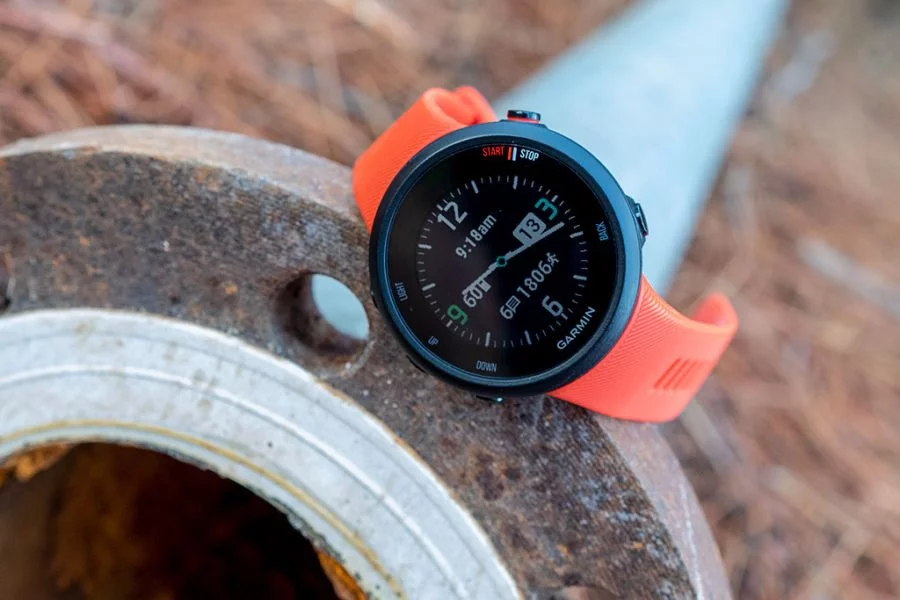 Garmin Forerunner 45
It just arrived this year and we found it on sale... Well, it's already priced at what I think is interesting. That's the main objection I made when I tried it, so it's already saved.
It is far more capable than what has usually been the case with Garmin's low-end watches, and is available in both sizes: 45/45s.
---
Garmin Venu
It's not part of the Black Friday, but with a 37 euro discount it's something to keep in mind. I don't have the proof yet (although it's basically a Vivoactive 4 with a better screen, so you can read this one's), but it's on my wrist right now and I hope to have it ready by next week.
➡ Garmin Venu background information
---
Garmin Vivoactive 3: Historical minimum price
- Sold out on all Amazon, stock left at RunnerInn
This is a very capable watch for both runners and sportsmen in general. Don't be afraid that it is not a Forerunner watch, it is perfectly suited to accompany you in training for any type of competition and even for marathons.
---
Garmin Vivoactive 3 Music
The version with music playback is also available at a slightly higher price.
The only difference between the two models is that the Vivoactive 3 Music plays music autonomously, saving the songs on the clock itself and is compatible with streaming platforms such as Spotify or Amazon Prime Music.
---
Garmin Forerunner 35
A simple watch for those who do not want complications, including optical pulse sensor.
If you don't want to get involved with multiple options and only want to have the basic data, this is the most recommended option.
---
Garmin Forerunner 645 Music: At FR245 Music's price
The Garmin Forerunner 645 Music is priced at the same level as the Forerunner 245 Music. This is a tough decision, because you have to choose between the two at the same price. It might seem that the top-of-the-line model is obviously better at everything... but it's not that simple.
The 645 has things like the barometric altimeter, Garmin Pay or steel bezel, but in the FR245 we find the new GNSS chipset from Sony with longer battery life (important with music playback) and the latest optical heart rate sensor. The choice is yours.
➡ Garmin Forerunner 645 Music review 
---
Garmin Forerunner 245: This is where it's cheapest
It is not entering "in rotation", but many of you ask about it. Currently this is the cheapest option which, without being a bargain, is a good price. Of course, it has to be the red strap (which if you are not convinced can be changed in 5 seconds).
As for the version with music, it is at the price of the normal FR245.
There is little I can tell you about Forerunner 245 that hasn't already been said... just that it is one of the main recommendations in the shopping guide.
➡ Garmin Forerunner Analysis 245  
See offer in RunnerInn (normal)
See offer in RunnerInn (Music)
---
Special mentions
Many of you have been looking for these models on sale at Black Friday, but either they haven't come in yet or the occasional offer from a seller has already run out, so at least I leave you with a link to the cheapest reliable options for each model.
You can find them cheaper on eBay or on pages in China, but I strongly advise against it for several reasons: They have no guarantee (in case of failure, you will have to send it to China), if you order a watch with maps they will not be the ones in Europe, the EMEA market watches are updated later and, as if all this were not enough, you will probably have to pay customs fees when you get them (VAT+tariff+management fees). As you can see... bad business.
Best Black Friday Offers on Polar GPS Watches

Polar Vantage V: The offer is back 309 euros
Polar Vantage V Titan on flash offer!
It has the same thing as the Vantage M above, but with a few more features, perhaps most notably that it is the only watch that allows you to display the power on the run without using any external accessories.
View Vantage V Titan offer on Amazon Italy
---

Polar Vantage M: The offer in Spain is back
It's one of my key recommendationsboth as a running clock and as an economic triathlon clock.
It had a complicated start, but with the updates it has received and above all with the last one that loads it with interesting functions (and that it significantly improves the performance of GPS as well), make it a very interesting option.
---
Polar M430
One of the best pulse sensors integrated into the watch (at least until the arrival of the Vantage).
The M430 is an easy to use watch that offers a lot for the money.
---
Polar M200
77 for a watch that, apart from its low-resolution screen, is very competent.
The optical sensor is of good quality and the customization possibilities are identical to the rest of the range.
---
Polar M600
The Polar smart watch is a great choice for anyone looking for a smartwatch, but who doesn't want to give up on sports.
The integration that Polar has done with its platform is very good and the optical sensor is Polar's "very good".
Recommended if you have an Android phone and want the smart features it offers.
---
Best Black Friday deals on Suunto GPS watches
Suunto 9: Historical minimum price
There are two reasons why the offer is good. Firstly because it is a couple of euros cheaper than the last time it was on sale (so it is minimum price), but more importantly... at this price you can get any of the colours available.
In the past only black was on offer, but this time there are all the others, including yellow which is usually the most sought-after. This is the normal version, without a barometric altimeter.
No doubt a great watch (in every sense) that has improved in functions and GPS quality after the last update.
---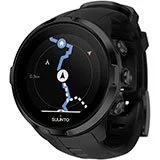 Suunto Spartan Sport Wrist HR: Minimum price
It's a wig, in every way. If you like big watches it's a good choice, if you have a small wrist it's not so good...
It does not have a barometric altimeter and is not as up to date as the Suunto 9, but the price is a historical minimum and you can be sure of the quality of construction of Suunto.
➡ Suunto Spartan Sport Analysis  
---
Suunto Spartan Sport Wrist HR Baro
I think it is the most balanced version of the entire Spartan range, but at this price I think Suunto 9 is a better choice, even if it doesn't have a barometric altimeter.
The Spartans will no longer receive new updates, so this is a factor to be considered.
➡ Suunto Spartan Sport Baro analysis  
---
Suunto Ambit3 Peak HR: Best price ever
A classic. A super-reliable watch with extended range, altimeter, and proof against any adventure in the mountains. Another one that is at a minimum price.
➡ Suunto Spartan Sport Baro analysis  
---
Suunto Core
One of the quintessential mountain watches. With barometric altimeter and compass, the Suunto Core is a reliable and very resistant watch for those who "live" in the mountains but do not need what a GPS provides.
---
Suunto 3 Fitness
Suunto 3 Fitness is a rather special activity monitor, offering training programs that can guide you both in maintaining and improving your fitness, and this small model of the Finnish is unique in that.
---

Best Black Friday Offers on Garmin Cycling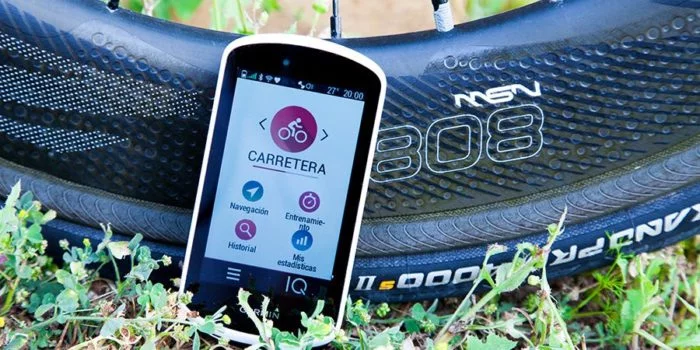 Garmin Edge 1030 pack: Minimum price including all sensors
Very good price because it comes with all the external sensors (pulse, speed and cadence) which usually makes it very expensive. After receiving almost all the updates of the Edge 830 and Edge 530 (only missing the MTB maps, which in Spain do not have much performance), it is still the top of the range. To be considered especially if you are looking for a HUGE display.
➡ Garmin Edge 1030 full review   
---
Garmin UT800
It is not listed as a Black Friday offer and, although it is not at an all-time low for a matter of 6 euros, it is still an interesting option. As a bicycle headlight it is one of the best options available, especially because of the integration it offers with Garmin cycle computers.
➡ Complete information Garmin UT800   
---
Other Black Friday cycling opportunities
Favero Assioma Duo
Favero's potentiometer pedals. Easy to install, very reliable and totally accurate. They're the ones I use, so I guess that tells you everything...
---
Tacx Neo 2 Smart
With the arrival of the 2T (with which there is not much difference), Tacx - or we can already say Garmin - has decided to give you a good discount on the 23%. I regularly use the original Tacx Neo and have nothing but good words for this roller. This is the cheapest price in all of Europe.
---
Best Black Friday Offers in Sports Technology
Garmin HRM-Dual pulse sensor: 30% discount
Garmin's new dual-connectivity pulse sensor sends heart rate data not only via ANT+ but also via Bluetooth, making it a great option not only for sports, but also for your Zwift or similar platform sessions.
---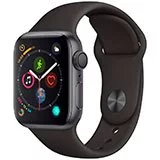 Apple Watch Series 4: from 369
The previous model to the current one, starting from 369 ?. There are only two differences from the new one: it does not have the screen always on and it does not have a magnetic compass.
If you're not picky about sports performance or range, the Apple Watch is definitely the smartest watch.
---
Garmin ETREX 35 Touch
A good handheld unit for route navigation, including full colour mapping, perfect for anyone who likes to venture off the beaten track.
Unlike the ETREX you see below, this one has a touch screen. Its last best price was 199 euros, so it's a very good deal.
---
Garmin ETREX 22x
This is a handheld GPS navigator with cartography, perfect for all your mountain outings. It doubles the amount of memory compared to previous models.
---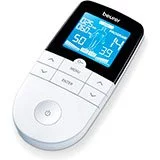 Electrostimulator Beurer EM49
If you don't feel like paying what a Compex is worth, how about this Beurer model? It doesn't have as many modes of use as the more expensive versions, but it's perfect for getting those tired muscles back.
---
Black Friday in other interesting articles
Black Friday in My Protein: Now 40% discount on ALL
40% discount ALL with the code BFESwhether it's protein, bars, gels... like I say, everything.
---
Amazon Echo Dot
63% discount for the small speaker with Alexa. Ideal to start caching in home automation environments or simply as a sound and radio player for any small office. In general, there are VERY discounted Amazon devicesI've already bought a couple of Echo models for Christmas.
---
20% discount on refurbished products: There are very interesting offers
Refurbished products receive an additional 20% discount that is applied upon completion of payment (not listed on the page, see below).
In my experience there are very good opportunities, especially those marked "Very Good" or "Like New". In those cases 90% of the occasions I have received a brand new product with an open or deteriorated box.
Some interesting examples:
---
These are the offers for the moment, but remember that this is just a warm-up... Get ready because this week is going to be loaded.
Don't forget to take a look at the specific article with the offers of running shoes and textiles.
Thank you for reading and above all, for collaborating with the site!
Expired offers
These offers are no longer available. Sorry, you're late!