A few days ago this video was posted on Youtube, and since then it has gone viral. I'm putting you up. London, July 12, 2014. A train arrives at Mansion House station with a runner on board. His goal, to get to Cannon Street station before the same train that left him. Will he achieve his goal?
The truth is that it has arrived by the skin of its teeth. But it has merit, because not only must we count the distance between the two stations, which is certainly as little as 1TP10We can appreciate on this plane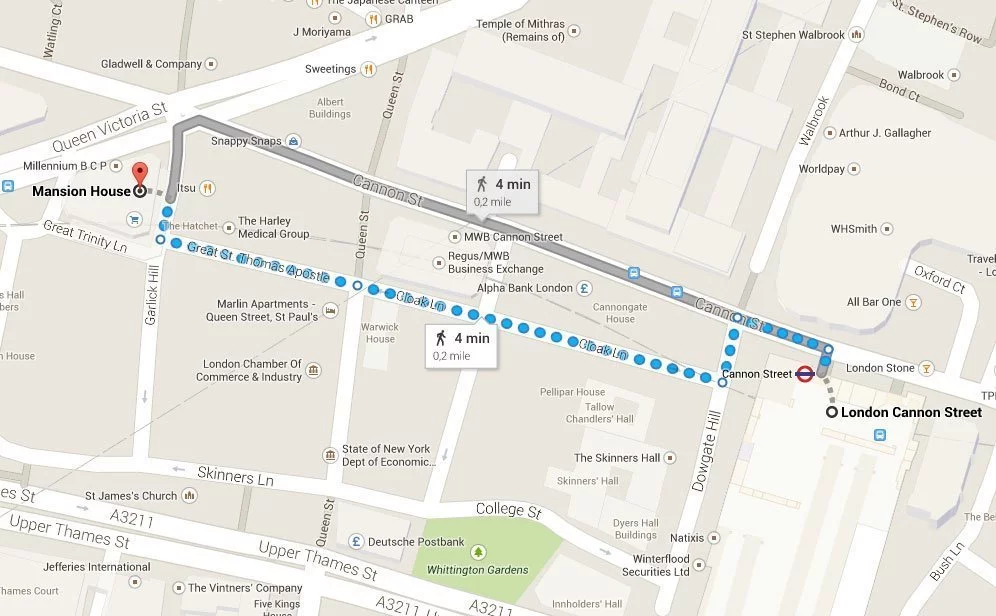 We must bear in mind that not only must we travel the almost 400 meters that separate both stations, but we must also get out of them by avoiding obstacles.
However, the way they "land" back in the carriage, they should change the typical "MIND THE GAP" sign for "MIND THE DOOR".