New year, new season. It's time to start setting goals for careers to participate in this year.
It is an exercise that is always good to do at the beginning of the year (or even before) not only to have a global idea of how the training should be, but also to confirm that there are no incongruities in the approach, such as running two marathons one after the other.
So here's my exercise for this year with a brief summary of some of the races I have on the calendar for 2017. It will happen to me as it did to all of you, the races I will be participating in will be a mix of what you can see below along with last minute races.
Right now I'm more focused on the triathlon, so I don't think there will be a marathon in 2017. That doesn't mean there won't be another road race.
That's how my calendar stands right now:
This is the rough schedule, and here are some details of the different tests.
Marbella DuathlonThe race: It's not a very nice race, especially on an ugly bike track, but considering that it's about 300 meters from the door, it's the perfect excuse to start the season. I can get up, pick up my bib and go to breakfast. In terms of logistics, there's no race that suits me better.
Malaga Half MarathonI suppose I won't decide until the last minute, although I'm more inclined to not participate today than to do it. The route doesn't particularly motivate me and if it's windy the last 6-7 kilometres can undermine anyone's morale, because it's an endless straight.
DX2 Torre del MarThe best thing about this test is that it's a very good route, with no draft, almost flat and good asphalt. I can get on the bike and put power into the pedals like a Talgo. The segments with slopes are very nice, but those of us over 1.90m suffer a lot on the climbs.
May TriathlonsMany doubts: The Marbella Triathlon has eliminated the option of the Olympic distance, although it is interesting because the bike segment is very fast, as I like it. On the other hand, the bike segment of the Benalmádena Triathlon is a torture for me. Four laps of a wavy circuit with a hard slope that prevents me from picking up a rhythm at any time. And of course I forget to make group to fight. However the race segment is very nice and is organized by the local triathlon club, by and for the triathlete. From the Chiclana Triathlon I do not have many references, but being an Olympian it serves me as preparation for the season.

Without a doubt the best option is the Madrid Popular Triathlon, which shares dates with the World Cup. That weekend the capital is going to breathe triathlon, and it becomes very appetizing. In addition it is Olympic distance and of greater hardness than the DX2, reason why it serves as preparation for the season.

Ironman 70.3 CascaisThe main attraction of the season, for which I'm already registered, is that after some time looking at medium distance options for the end of the season, Portugal's is the best option of all. It's his first year under the Ironman umbrella, but he already has a certain history. A nice swim and a segment of the bike in a circular circuit one lap away is what stands out the most.

The location is really good, because Lisbon is only a few minutes away by car and guarantees to have a lot of things to do.

AutumnIt all depends on how I finish after Cascais. I may enter one of the last triathlons of the season (Malaga, for example) or an asphalt race. But I don't plan to leave anything "blocked". It will also depend on how the preparation of the 2018 calendar goes to see if I extend the season or finish to start preseason early.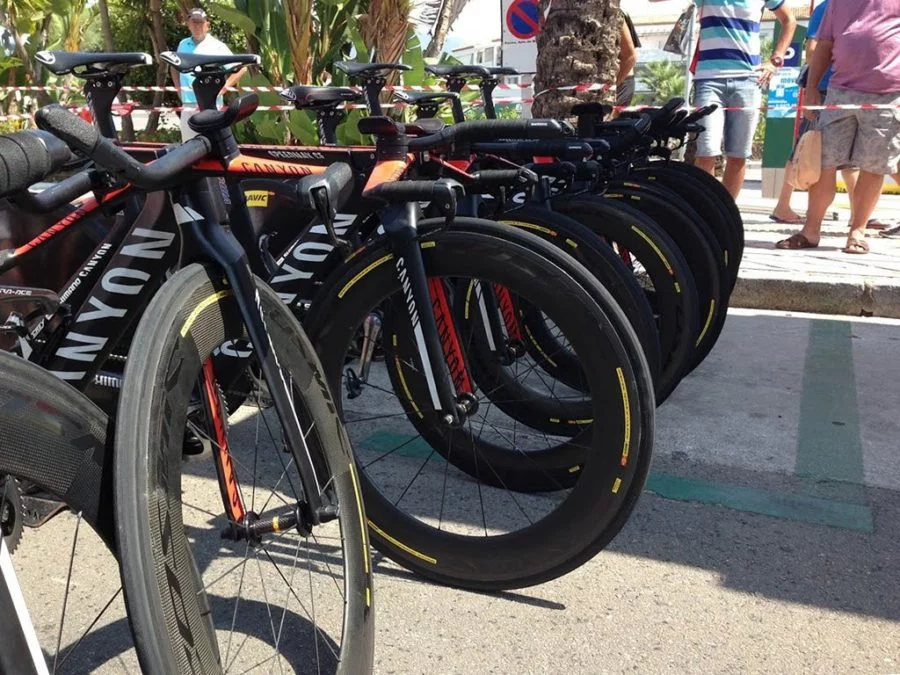 I left the summer quite empty, precisely with the idea of having a good preparation for the Ironman environment. The rest of the season is also planned in a progressive way, to gain physical shape and confidence for the biggest challenges.
I'm very lucky, because compared to many others during the summer I can do a lot of open water swimming (in fact I can start in March-April without any problem), something that those further from the coast surely miss when it comes to getting to the starting line of a triathlon with an ocean swim segment.
It's more or less the schedule I want to keep, although logically it can vary at the end, as I'm only signed up for two of those races at the moment, and it's likely that at the end I'll enter any other closer race that rules out other options.
If you have any questions about any of the races described above, you can write them down in the comments below, and if you have any suggestions for dates that are not closed or especially for those May triathlons questions, I'm all ears!
And with that... thanks for reading!