Update 30 November 08:25 - And it's over. Thank you so much for being there and especially for supporting the website with your purchases!
After the Black Friday it is the turn of Cyber Monday. This year the previous weeks have been a bit calmer, but if you have been following all the offers that I have been publishing on the Telegram channel (if you are not a subscriber I recommend that you do it NOW) you will have seen that there have already been some very interesting offers.
But it is during this week where the most important offers are concentrated, so it is now when you have to be attentive to everything that is published.
As I do every year I start combing the Internet in search of the best deals on sports technology (along with some other offer that catches my attention, is interesting and that I will also put you here and through the Telegram channel). In all cases each offer will be accompanied by some small indication or advice, I do not want this to become a Persian market or an obligation to buy whatever.
And of course, in each offer you will also have a direct link to the full test of that device, so that if you still have any doubts you can solve them in the detailed analysis that I usually do here.
Remind you that when you buy through any of the links I provide you will generate a small commissionThis is what helps pay for the website and the work I do in testing, and it won't cost you a penny more. It's your way of thanking me for the work I do. Although not everyone is an affiliate link, if I don't have an affiliation with the store and the offer is good I'll include it as well.
Do you have doubts or need help beyond what I indicate in the article? Below are the comments. This Cyber Monday will be spent in front of the different computer screens I have prepared, so podré will answer your questions almost instantly.
Remember, this article will be constantly updated with the latest offers that will be located among all sellers.
I won't roll over anymore. I'll leave you with the best offers from all over Europe served up on a silver platter.
In the top menu podrás find the different categories in which I have been dividing the offers, so you can see all the offers one after another or jump directly to the section that interests you.
ATTENTION: DON'T MISS THE NIKE CYBER WEEK DEALS OF THE DAY. THERE ARE UNREPEATABLE BARGAINS!
OUTSTANDING OFFERS
These are the most outstanding offers at the moment

Best deals Cyber Monday GARMIN
Garmin Fenix 6 Pro
Was this the one you were looking for? I have no doubt that this is the model for which the vast majority of you have been yearning.
One of the most complete Garmin watches, with the full pack of the "advantages-Garmin": music playback (including platforms such as Spotify), navigation with maps and wireless payments.
Logically it is not a cheap watch, but within its high price the offer now is not bad at all. And if it is the model you wanted ... the same gives you 20 € more than less.
If you prefer it with sapphire crystal you have an offer that puts it at a slightly higher price.
---
Garmin Fenix 6X Pro
The 6X Pro has a slightly larger screen, along with a longer battery life. Consequently, it's also a larger watch, so you'll need to be sure it won't be too big on your wrist.
There is also the option of the Garmin Fenix 6X Pro Solar, with solar-charged glass, also at a significant discount.
See offer Garmin Fenix 6X Pro on Amazon
See offer Garmin Fenix 6X Pro Solar Titanium in i-Run
---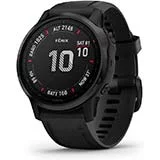 Garmin Fenix 6S Pro
And continuing with the sizes, the Garmin Fenix 6S Pro for its part is smaller than the regular Fenix 6 Pro (only 42mm), but it is perfect for those who do not have a large wrist and do not want to have the feeling of wearing a monster on the wrist.
Even so, it offers the same features as the rest of the Fenix 6 Pro range, but as in the case of the 6X Pro the autonomy will also be affected. Logically reduced in this case.
There is also an extremely interesting offer if the one you are interested in is the 6S Pro Solar for little more than you can find the regular 6S Pro.
See Garmin Fenix 6S Pro offer on Amazon
View offer Garmin Fenix 6S Pro Solar at i-Run
---
Garmin Forerunner 245 and 245 Music
There is little I can tell you about Forerunner 245 that hasn't already been said... just that it is one of the main recommendations in the shopping guide.
 Review Garmin Forerunner 245 Music
See offer FR245 on Amazon Germany
See offer FR245 Music at Sprinter
---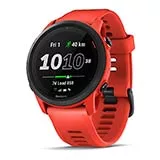 Garmin Forerunner 745
The Garmin Forerunner 745 is the mid-range triathlon watch from the American manufacturer. It has everything the FR 945 offers except maps and with slightly less autonomy (but still enough to complete an Ironman).
But it does have music, WiFi, sync capabilities like platforms like Spotify or Amazon Prime Music, etc. And in my opinion, the best Garmin watch right now in terms of GPS reception.
In fact it's the model I usually use when there is no other watch on my wrist to analyze. It's small, light and does everything I need it to do.
 Analysis Garmin Forerunner 745
---
Garmin Forerunner 945
Finally there are good deals to get your hands on a Garmin Forerunner 945, a model that is not usually discounted.
It is the top of the range triathlon watch from Garmin. Prestaionally it is the same as the Garmin Fenix 6 Pro (it has some small difference in navigation options), but it is thinner and lighter. That makes it more comfortable to wear with a neoprene. It has the maps/music/WiFi/wireless payments package.
In addition, the Garmin FR945 LTE that came out new this year is also on offer. It has mobile connectivity for all tracking and security functions without having to rely on carrying a phone.
 Analysis Garmin Forerunner 945
 Review Garmin Forerunner 945 LTE
---
Garmin Forerunner 45
One of my criticisms in the test I did of the FR45 was its price. In that test I commented that at 199€ I saw it as a complicated option in the market, but at 120€ we are talking about something very different.
What makes the Forerunner 45 an interesting model? For starters, its size. If you're looking for a small watch for sports, the Forerunner 45s has no rival. At only 39mm in circumference it is unrivaled in the market, all the others are bigger than this one.
It is also compatible with Garmin CoachSo you can create a training schedule to prepare for different races such as 5K, half-marathon, etc.
VO2Max estimation to see the evolution of your performance, rhythm alerts to keep you on track (or not too loose), Body Battery to see the resources available during the day...
See offer on FR45s at Sprinter
---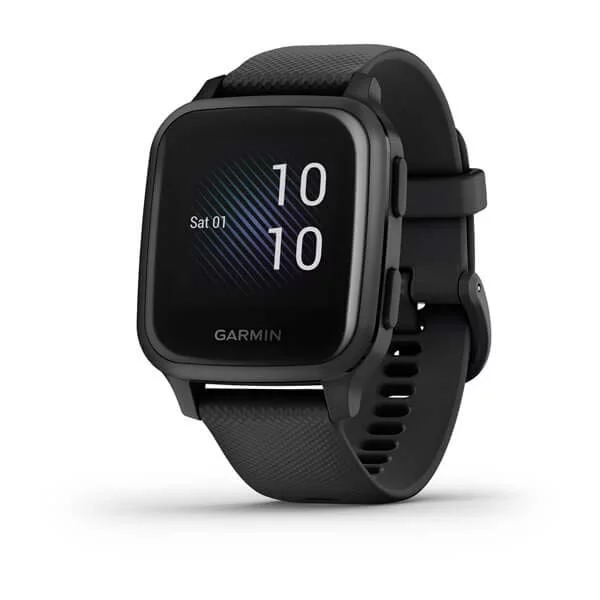 Garmin Venu Sq
The Venu range of Garmin is that of smartwatches, but they do not leave aside the sports facet as good Garmin that is. And within the range the Venu Sq is the most economical option thanks to using an LCD screen instead of AMOLED.
It was one of the best 2020 additions that stood out for two things: everything it had to do it did well, and its price is strangely low for what is usual for Garmin.
There are two options. The normal version and for a little more the Venu SQ Music, with music playback and WiFi connection. Oh, and both support Garmin Pay.
See offer Garmin Venu Sq on Amazon
See offer Garmin Venu Sq Music on Amazon
---
Other Cyber Monday Deals Garmin
Best Cyber Monday deals POLAR
Cyber Monday on the official Polar website
This year in addition to having deals on the different websites around the Internet, Polar is also going all out and doing Cyber Monday deals on its own website.
You can see all the offers directly in this Polar special websiteand to apply the discounts you will have to use the code POLARCYBER21.
What discounts will you get?
Remember, you have to add the code POLARCYBER21 in the cart before checkout to benefit from the 20% discount.
These are not the cheapest prices on all watches (although some of the offers are exclusive), but I know that many of you are more comfortable buying from the manufacturer's official website than from third-party sellers, so it's another option available to you.
In any case, here are the other offers currently available on Polar watches.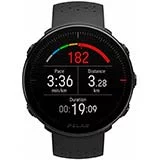 Polar Vantage M
Together with the Garmin FR245, the Vantage M is one of my key recommendationsboth as a running clock and as an economic triathlon clock.
It had a complicated start, but with the updates it has received and above all with the last one that loads it with interesting functions (and that it significantly improves the performance of GPS as well), make it a very interesting option.
---
Polar Vantage V
The truth is that there are not that many changes in the Vantage V2 with respect to the original. Perhaps what stands out the most is that it was the first watch that allows to display the power in race without the need of using any external accessory.
Compared to the Vantage M it has better quality materials, some additional resting metrics and one thing I like a lot: poder mark laps by tapping on the watch.
---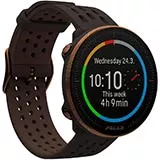 Polar Vantage M2
The new Polar Vantage M2 is not usually at a reduced price, so this is one of the only times at the moment 1TP10You can find it at a good price.
Compared to the previous Vantage M2, in addition to a more refined aesthetic and higher quality strap, we have some of the new features of Polar: FuelWise, new widgets, the ability to share heart rate or music controls. And in case of future updates, logically the one that will receive them will be the M2.
---
Polar Vantage V2
As with the previous one, the Vantage V2 is not a model that Polar lowers the price, so if you were looking for one now is the time to buy it with a 100€ discount.
With respect to the original model, it stands out not only for all the new features that the Polar Grit X included in its presentation, but also for the running, cycling and recovery tests. And recently it has just received all the new features presented with the Polar Grit X Pro so next to it it is in the top range of Polar products.
---
Polar Grit X
It was Polar's first entry into the mountain world with new features such as Hill Splitter, FuelWise and route navigation with turn warning.
Or you can also look at it another way. It's like the Vantage V2but with some reduced features. But as a mountain watch without going up too much in price, it is an option that I like quite a bit.
---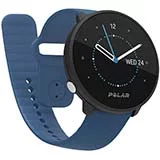 Polar Unite
The Polar Unite is the latest fitness watch from Polar. Similar to its sibling the Ignite, but with no built-in GPS and a somewhat simpler pulse sensor.
Those two features make the Unite a more economical watch. And if you need GPS data for an outdoor activity, it will use it from your cell phone via the connected GPS function.
Which one to choose? If you're going to be doing mostly gym, the Unite will suffice. If you're going to be more outdoors, the Ignite (the one above) is better suited to your use.
---
Polar M430
One of the best watch-integrated pulse sensors (at least until the arrival of the Vantage). The M430 is an easy to use watch that offers quite a lot for what it costs. Suitable for road runners.
For 99€ it is a good option for those who are looking for something basic or to give as a gift to someone who is just starting to run.
---
Best Cyber Monday deals SUUNTO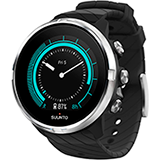 Suunto 9
Formerly high end, after the launch of the Suunto 9 Peak the Suunto 9 is relegated to the mid-range. But I insist, this model was high end "until 2 days ago".
It has extended battery function thanks to FusedTrack (which works great) and has been receiving major updates for SuuntoPlus.
---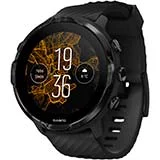 Suunto 7
The Suunto 7 has been a change in strategy by Suunto trying to enter a segment, that of smartwatches with clear sports use, where the Apple Watch is king.
But in the sport approach the Suunto 7 is far superior to Apple's proposal. By platform, experience, navigation maps...
The Suunto 7 had a complicated start in its arrival on the market as it lacked some of the functions that should have been elementary in a watch of this type. But all that has been corrected in the updates, specifically with the following inclusions:
Ability to customize sport profiles
Route navigation using Suunto maps
Both are two basic functions that should have been present from day one.
It is an interesting option if you are looking for something for your daily life and want to go beyond simply receiving smart notifications on your wrist, as is the case with other sports watches. It is a good mix between smartwatch and sports watch, in my opinion the one that best combines both facets. But that makes it neither the best smartwatch, nor the best sports watch. It's up to each individual to decide what exactly he or she is looking for.
---

Best deals Cyber Monday GARMIN
Garmin Edge 530
It's one of the most sought-after models this Cyber Monday... and for good reason. The Garmin Edge 530 is a favorite among both road and mountain bikers. Sufficient screen size, clear display, full route navigation with turn warning, and a contained price.
---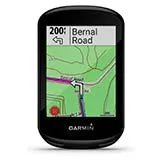 Garmin Edge 830
If you are going to make extensive use of navigation with the Edge 830 you will be more comfortable. The touch screen will help you to prepare routes, enter addresses on the device or simply, direct you to any selected point on the map.
The difference with the Edge 530 is that, the touch screen and the possibilities it offers at the software level.
See offer with HRM-Dual at Alltricks
---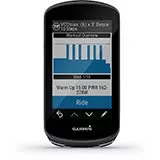 Garmin Edge 1030 Plus
The Garmin Edge 1030 has been one of the historically best selling models at this time of year. It is no longer in stock but has been replaced by the Edge 1030 Plus.
Same great display features, but the Plus benefits from Garmin's workout suggestion feature and more navigation functions, among many other things.
Garmin Edge 1030 Plus Analysis
---
Garmin Edge 130 Plus
The smallest model of Garmin, but not basic or simple. It has some of the most important functions of Garmin for cycling as ClimbPro, which will guide us in each of the climbs that we have in our route.
Also with guided workouts, which 1TP10You can create from Garmin or download through Garmin Connect. And now it even allows us to control a smart roller.
---
Garmin Varia RTL515
There are three things I don't leave behind in cycling training. The bike, the helmet and the Garmin radar.
There are two types of cyclists: those who haven't tried the Garmin radar and don't understand spending so much on a light, and those who have tried it and can't live without it. Have I made that clear?
Garmin Varia Radar RTL515 Analysis
---
Garmin Vector 3
Vector 3 is the potentiometer of Garmin. In pedal format, and with sensor on both sides. For me it is the most comfortable option (the pedal one), especially if you use more than one bike. You can switch the pedals from one bike to another in a couple of minutes and keep training by power.
There is no need for complex installation or difficult calibrations at each changeover, it's a matter of mounting and pedaling away.
This is the dual version (separating left/right power). I definitely recommend this option instead of the single-sided one, as it is the only way to have the real data of your power. We don't always have a 50/50 split at all times.
---
Other Cyber Monday Deals Garmin
Best Cyber Monday deals in sports technology
Garmin HRM-Pro
The HRM-Pro is the latest chest pulse sensor released by Garmin. It is like the HRM-Tri but on steroids.
In other words, it has the same capabilities: advanced career metrics, allows it to be used for Garmin Running Power and stores heart rate during swimming for synchronization after the end of the activity.
The difference is that the HRM-Pro also has Bluetooth connectivity (dual connection) and can also record intensity, steps, calories and heart rate data without using the watch.
---
Garmin HRM-Dual
The HRM-Dual is a basic sensor (no accelerometer so no running metrics), but offers dual communication via ANT+ and Bluetooth, and can receive heart rate data on devices using both technologies.
For example, you can train on the bike trainer by sending the data to Zwift and to your watch. Or train in the gym in the same way.
---
Polar H9
Similar to the Garmin HRM-Dual sensor above, but it does not have two Bluetooth channels for simultaneous use. The H9 stays at ANT+ plus Bluetooth to a single device. In return it is compatible with devices via the 5kHz analog band.
---
Garmin ETREX 32x
It is a handheld GPS navigator with cartography, perfect for all your mountain outings. With respect to previous models it doubles the amount of memory. It has a camera and ANT+ connectivity for external sensors.
---
Fitbit Versa 2
Fitbit's smartwatch with integrated Amazon Alexa. Always-on AMOLED display, Fitbit Pay on all versions and a few new features over the original Fitbit Versa.
---
Fitbit Versa 3
With respect to the Fitbit Versa 2 the new model adds integrated GPS (the 2 needs connection to the cell phone), SpO2, pulse variability, respiration rate during sleep ... It is a much more complete watch, but if what you want is a basic monitoring of the activity the Fitbit Versa 2 is a much more economical device.
---
Fitbit Aria Air
If you want to keep track of your weight, the Fitbit WiFi scale is perfect. In addition to having its own platform it also syncs with MyFitness Pal, and through there you can take your weight to many other sites.
That way I keep track of my weight in both Garmin Connect and TrainingPeaks, the weight is updated in Zwift, and so on. That is, you will not be limited only to Fitbit nor is it necessary to have other products of the brand to take advantage of it.
---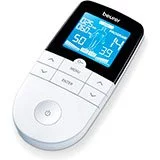 Electrostimulator Beurer EM49/EM59
If you don't feel like paying what a Compex is worth, how about this Beurer model? It doesn't have as many modes of use as the more expensive versions, but it's perfect for getting those tired muscles back.
The Beurer EM49 offers two electrodes, while the EM59 offers four.
See offer on Beurer EM49 Amazon
See offer on Beurer EM59 Amazon
---
Stroke potentiometer Stryd
10% discount with the code blackfriday2021 on a product that is never discounted, so now is a good time to start training for power.
---
Best Cyber Monday deals on sport headphones
Cyber Monday in other interesting articles
These are the offers for the moment, but remember that this is just a warm-up... Get ready because this week is going to be loaded.
Thank you for reading and above all, for collaborating with the site!