Tomorrow the race for the Bitácoras Awards ends. It began two months ago, when on September 24th the first phase of voting began in which you, the readers, would choose the finalists. Now everything is in the hands of juryWhatever the outcome, I think that both you and I can be proud of where we have come.
It has not been easy, and as I told you a week ago the competition has been tough. More than 23,000 blogs nominated and more than 230,000 votes cast. And yet, not only are we qualified for the final, but we have managed to do it in first position. The only "culprits", you with your votes.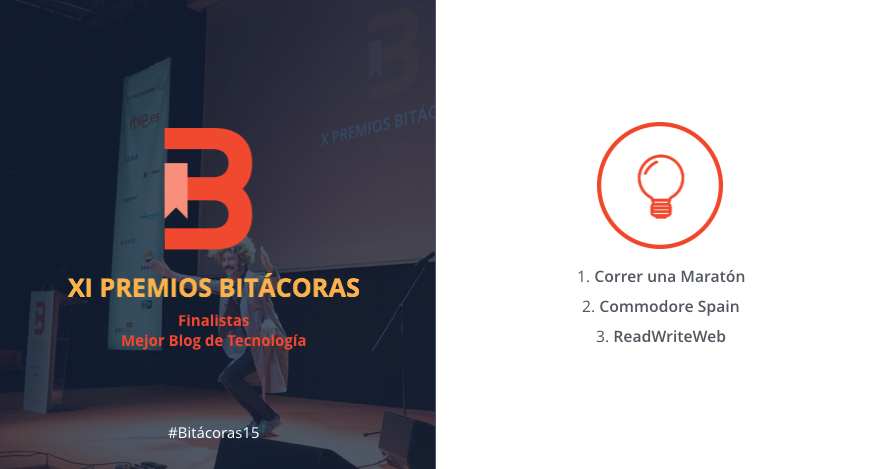 The award ceremony will be held on Friday, November 27, from 6:30 p.m. The place chosen is La Casa Encendida in Madrid. You can go to the ceremony in person (getting tickets through Ticketea) or you can follow the awards ceremony directly from this page, as it will be broadcast live. You can find the video below.
https://www.youtube.com/watch?list=PLEBBUkE6ZAzljJqpG1jcA8LO7lpKUeh34&v=ZuErKNKWJ6k
I do not want to say goodbye without thanking you again for all your support, because this would not have been possible without your help.