As every September, Apple has just unveiled its new Watch Series 8. But this year we have a surprise that has been rumored for some time, a model focused specifically for sport with a larger size and better autonomy.
It was obvious after the presentation of Watch OS 9, with a multitude of functions focused on sports. Specifically these are the things we will find in the new firmware version of the Apple Watch:
Running power
Detection of automatic transitions in triathlons
Estimation of vertical oscillation, stride length, and ground contact time.
Heart rate zones
Advanced training
But let's go back to the hardware, and specifically to the Apple Watch Ultra, which is the model intended for sports.
Apple Watch Ultra, details
Before we get into the details, let me give you a rundown of what's new and what features the new Apple Watch Ultra has to offer.
49mm wide, instead of the 45mm width of the Apple Watches we had until now
Obviously, larger screen size (Apple's largest so far)
Titanium housing
Flat sapphire crystal, not curved as in earlier models
Multiband GNSS chipset
New additional button, customizable for various functions
Larger crown size
2 loudspeakers instead of 1, and 3 microphones
Up to 36 hours of battery life, with an extended battery mode to provide up to 60 hours at a later date
New sport-specific leashes: Alpine, Trail and Ocean
No WiFi-only version, all Apple Watch Ultra have cellular connection
Price: 999€.
Apple Watch Ultra, much larger size
The first thing that 1TP7We should note is that the new Apple Watch Ultra is much larger. At 49mm wide, the screen is noticeably larger than the usual screen on previous Apple Watches. According to Apple, not only is it their largest display yet, it's also their brightest. This oversized display will allow you to set up to 6 data on screen.
This screen is protected by a sapphire crystal. Likewise, the case is made of titanium for greater durability and less weight.
The 49mm size offers space for a larger capacity battery. They do not provide mAh data, but hours of use. According to Apple, "up to 36 hours" of continuous use. And later there will be an extended battery mode offering "up to 60 hours of battery life".
This autonomy that Apple talks about is probably in reference to generic use (because they have not specified), not making use of GPS. And speaking of GPS...
Dual band satellite reception on Apple Watch Ultra
Another important change that has been presented today is that the Apple Watch Ultra debuts multiband satellite reception. It thus follows the path first opened by COROS with the VERTIX 2, which was soon joined by Huawei or Garmin.
It is an important and welcome addition, but we will have to see what happens to the battery if we activate the dual-band mode. If in the case of Garmin we are talking about reducing the autonomy by almost half, it can be a carnage in the case of the Apple Watch.
I remind you that the 36 hours of autonomy are not in sports use, but in "daily use connected to an iPhone". It may offer enough autonomy for a marathon, but I would not dare to use it for long trips in the mountains.
Apple does not provide exact data on how long the battery will last, but it does talk about it being "enough to complete a long-distance triathlon for most athletes". Considering that the maximum time to cover the Ironman distance is 17 hours, we know how far it will go.
If we consider that the average time in the Ironman is about 14 hours, 1TP7We can establish there the autonomy with GPS use. And if we use the goodness of multiband reception then we are going to stay at 7-8 hours.
Is it enough? It may be, but it is not an "Ultra" autonomy.
Additional button for sport
Another difference the Apple Watch Ultra has is an additional large button. The crown has also grown, both of which are large enough, according to Apple, to be used with gloves.
This additional button can be configured for different functions. Start workouts or move to a new phase of a workout, or mark a transition manually (although Watch OS9 can do it automatically).
Apple Watch Series 8 and Apple Watch SE 2
With respect to the Apple Watch Series 8 and a new Apple Watch SE, there are also some new features (though fewer, obviously).
The Apple Watch Series 8 has new sensors. Two thermometers that will be used during the night to track body temperature, mainly oriented to track ovulation in women.
The Apple Watch is capable of taking temperature every 5 seconds to detect changes throughout the night.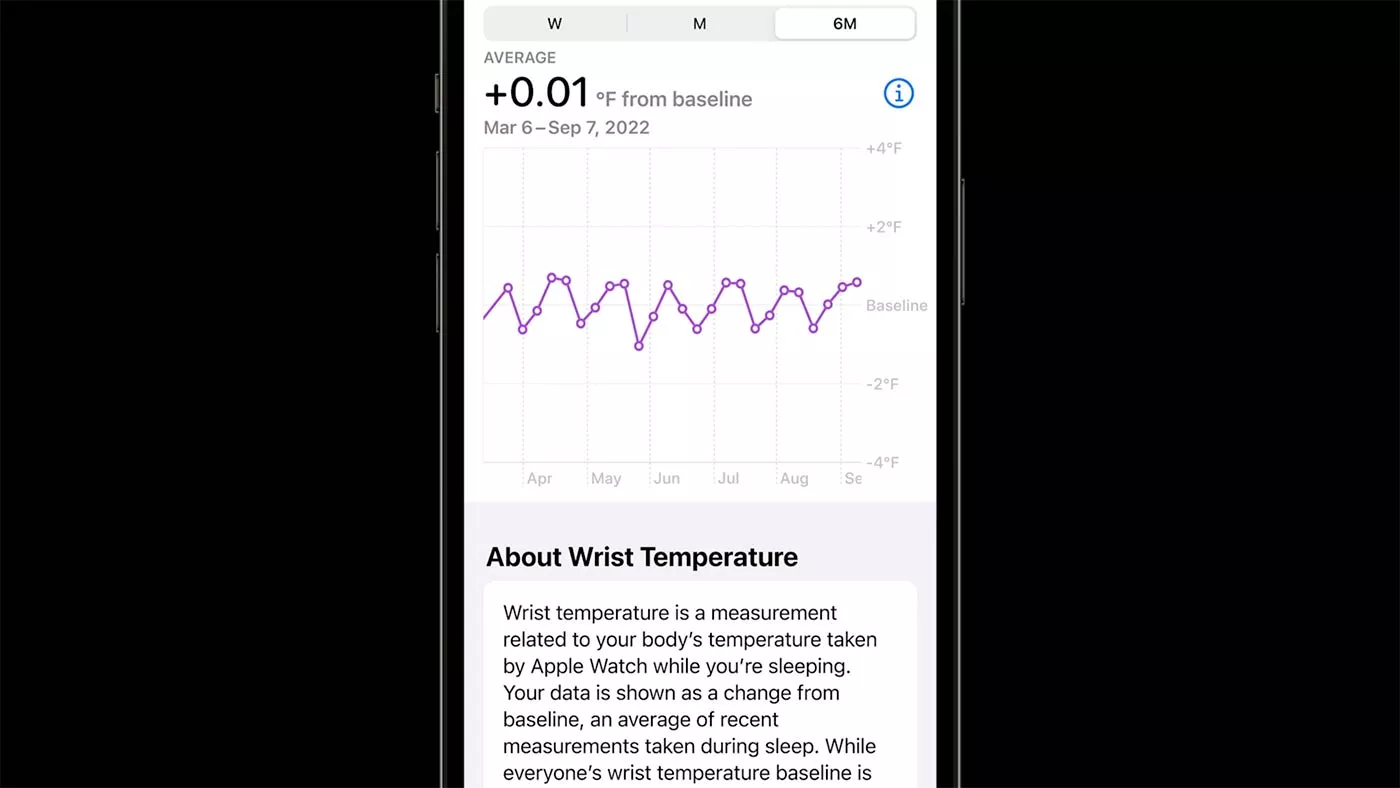 A new gyroscope and accelerometer, along with microphone data, will enable car accident detection. This joins the fall detection function that were already present in the past.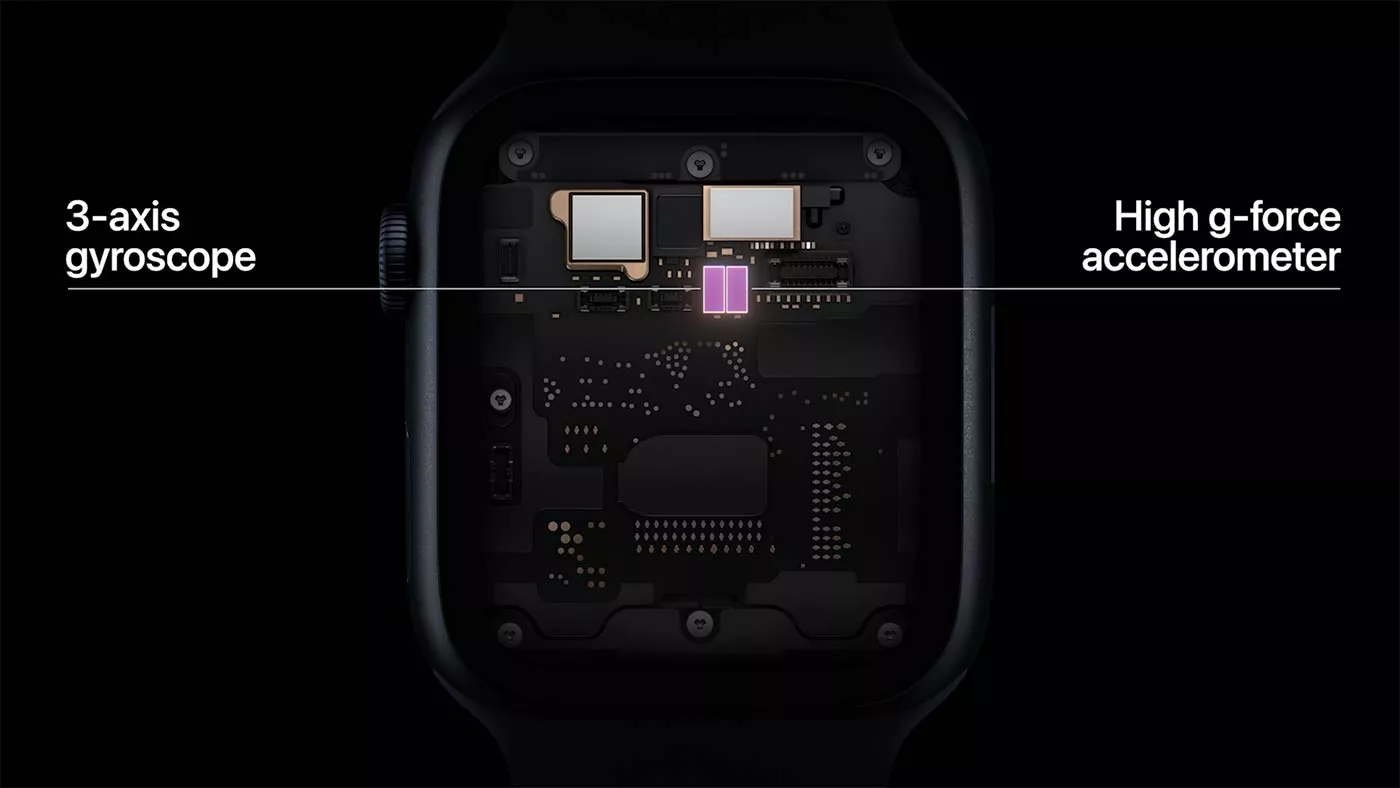 The battery life is 18 hours, although there will be an extended battery life mode that will allow you to wear it for up to 36 hours by deactivating functions such as the always-on display or automatic sport detection.
Apple Watch Ultra review
This is an initial opinion based on the information released today, which is not too extensive. But it's what you came for... so here goes.
Apple continues to take steps towards a sports-focused watch. So far they were mainly oriented towards health and general users, a potential customer base much broader than sports. With this new model (and Watch OS9) Apple veers slightly and looks at athletes as well. It is undoubtedly the most capable Apple Watch so far, not only in sport but in general.
Is it enough to stand up to classic sports watches? I think not yet. There are still a few steps to go, more sensor support natively (potentiometers for example), more sport metrics and, above all, more autonomy. Those 14 hours I estimated are insufficient by today's standards.
But as I say, these are just early opinions after watching Apple's presentation today. They always paint it very nice, "our best Apple Watch, our best iPhone, etc". But then you have to face reality, which will come later.
And with that... thanks for reading!