I can only tell you one thing...
THANK YOU!
Thank you for your votes, your diffusion and your support. You are the architects of having taken this small and young blog to the final of the XI Blog Awards. And be clear, whether or not you win the prize, I already feel like a winner. Because not only have we reached the final, but we have also done it as the most voted Technology Blog.
And to give you an idea of the magnitude of what has been achieved, I will give you some data: In this voting period 23,051 blogs have been nominated in the different categories, and up to 232,634 votes have been cast. And watch out, because the hashtag #Bitácoras15 has so far had 81 million impressions on Twitter. I'm sure you see it differently now.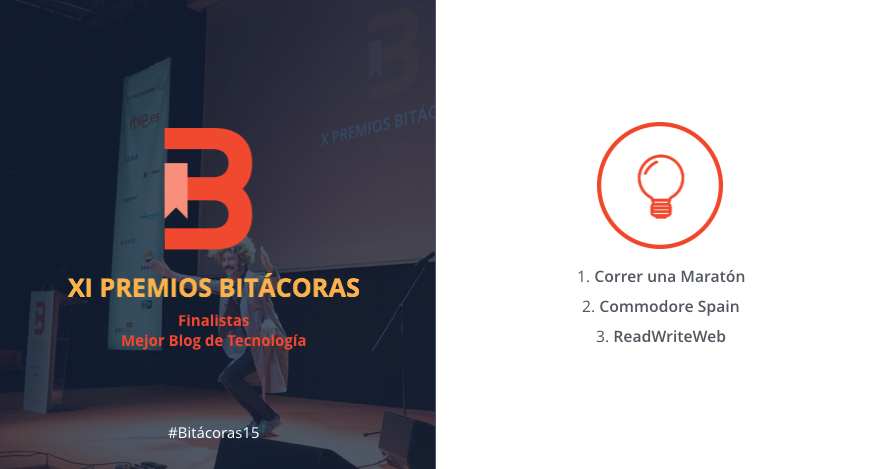 And also leaving behind blogs of the caliber Xataka (about 8 million visits per month), Hypertext (over 7.5 million visits per month), Andro4All (about 2 million visits per month) or Applesphere (more than 3.5 million visits per month), all of which are authentic references to blogs in Spanish.
On November 27, the awards ceremony will be held to announce the winners in each of the categories, chosen by an independent jury from among the three finalists. You can consult the rest of the finalists here.
Also, you can follow the ceremony live on the blog.
Once again, thank you very much for your support. You make all the work on this blog much more bearable.